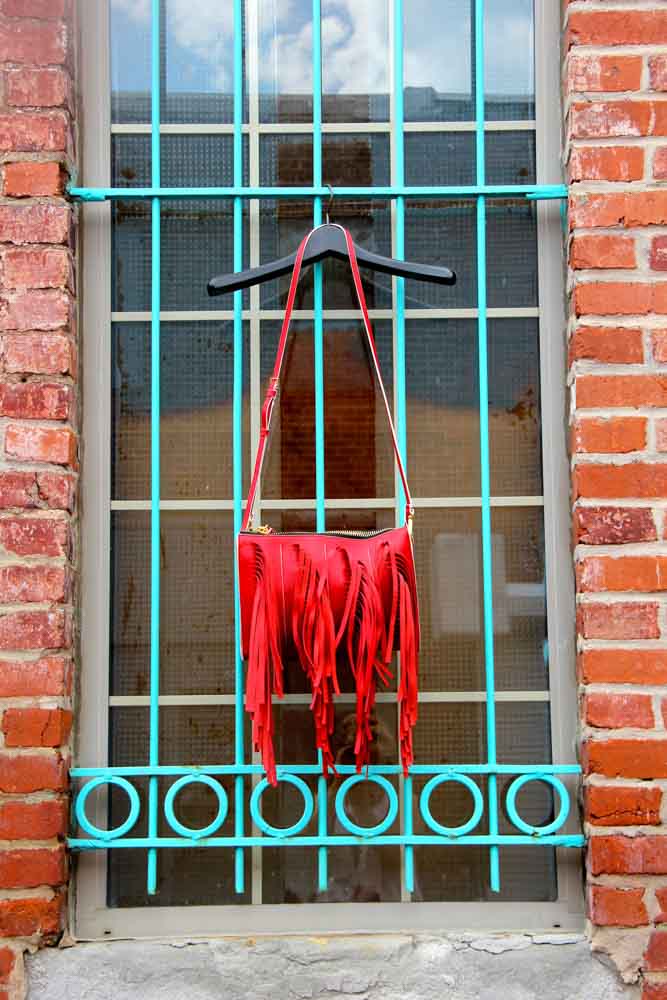 ART
by Marni
Marni is an Italian luxury fashion label founded by Consuelo Castiglioni in 1994, who remains as the label's designer. This handbag is from the Marni resort 2015 collection and purchased on sale from Moda Operandi.
Here are similar styles:
POLITICS
I am obsessed with fringe. Maybe it's my inner southern California bohemian hippy, but fringe makes me so happy and I don't think anyone can have too much fringe in their wardrobe. Fringe is also EVERYWHERE this season and kind of has been for the past few fashion seasons, so consider embracing it.
Now you may be like a very stylish friend of mine who recently challenged me and said, "I am SO NOT going to get in on this fringe trend, I'm just too classic." Well she is classic and chic, but of course I showed her this photo and she said, "well…I would do something like that."
In my everyday style I am of the mindset that fringe is not a trend. In fact if you love something, you may need to update your pieces to meet the times, but I think you should always keep these things as part of your wardrobe and integrate them into your daily style. That said, it is a trend that has been cycling in and out of eras heavily long before the days of Woodstock. Fringe can be exceptionally chic and constructed like this Marni bag.
If you love fringe, you are going to see it periodically on this site. If you hate it, I hope the colors and beauty of the art in these photos will inspire you.
ETIQUETTE
I have already mentioned that I think fringe goes anywhere with anything. You may also be starting to realize by now that I like to push the envelope and think if you style something correctly you can make it work in most settings. I style and prefer to wear this red bag with all denim, with all black, or with a fun vibrant contrasting colored print. I really don't think I would bring this clutch somewhere super formal nor would I bring this to work. I think this clutch has many options, but is definitely not a limitless piece.
Photo Information: This item was photographed in Shaw by Jessica Mitrovich.