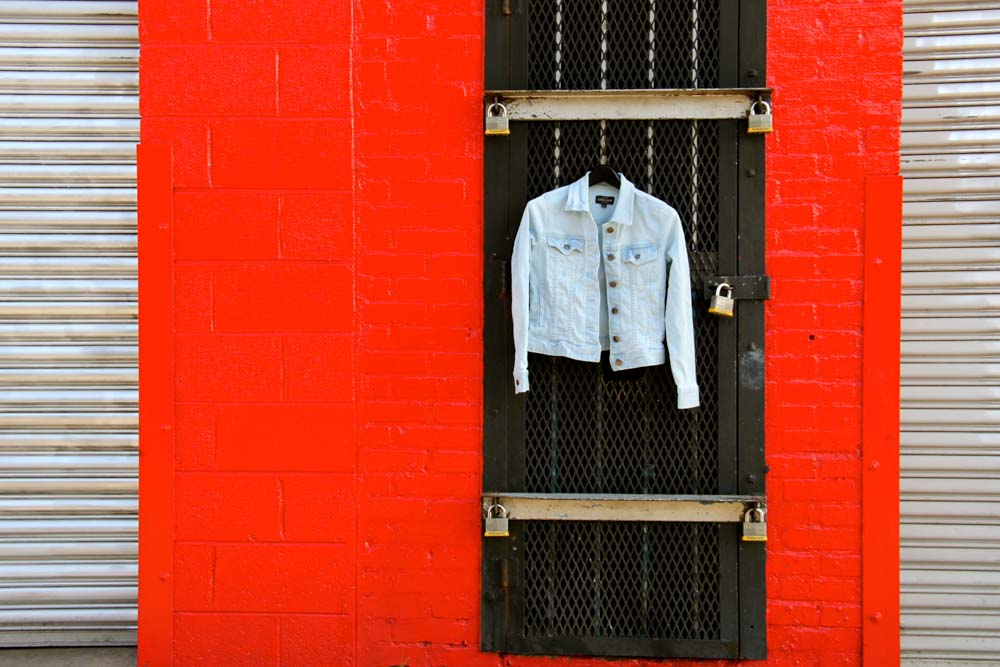 ART
by J.Crew
So many things to say about J. Crew so I will start with this fact about the designer, J. Crew originated in 1947. Mitchell Cinader and Saul Charles founded Popular Merchandise, Inc., a store which did business as Popular Club Plan and sold low-priced women's clothing marketed through in-home demonstrations, thank you Wikipedia.
This item is a denim jacket from spring/summer 2014.
Similar Items
POLITICS
It's ALL about denim this fall. Retro denim is everywhere, denim on denim, denim everything.
September is a time for transitioning weather here in DC. Layering is beginning to happen, but the high temperatures don't lend themselves to much more than some light layers for warmth. I recommend wearing a faded denim jacket to stay warm during September. I think everyone should have a denim jacket.
I remember my first denim jacket when I was in elementary school, a very similarly colored "Guess" denim jacket. I begged for this jacket. My parents tried to buy me a Jordache jacket which was much more reasonably priced and it wasn't as cool so I held out until I got the one I wanted – I think I did a lot more chores to earn it.
Denim jackets are classic Americana and always look good. You can find vintage denim jackets at thrift stores and you can find avant garde pieces at couture sites. I say pick the one that works for you and work it.
ETIQUETTE
Denim jackets are very versatile. You can wear denim in the office when you are cold, you can wear denim with leather, silk, cotton tees, and as I have said denim. Denim pretty much goes anywhere, even the White House these days.
Photo Information: Photo taken at American Foreign Car Service on V Street, NW. I don't know anything about this company's professional capabilities, but they were very kind to me when I requested that I be allowed to take this photo outside of their shop. Photograph by Jessica Mitrovich.