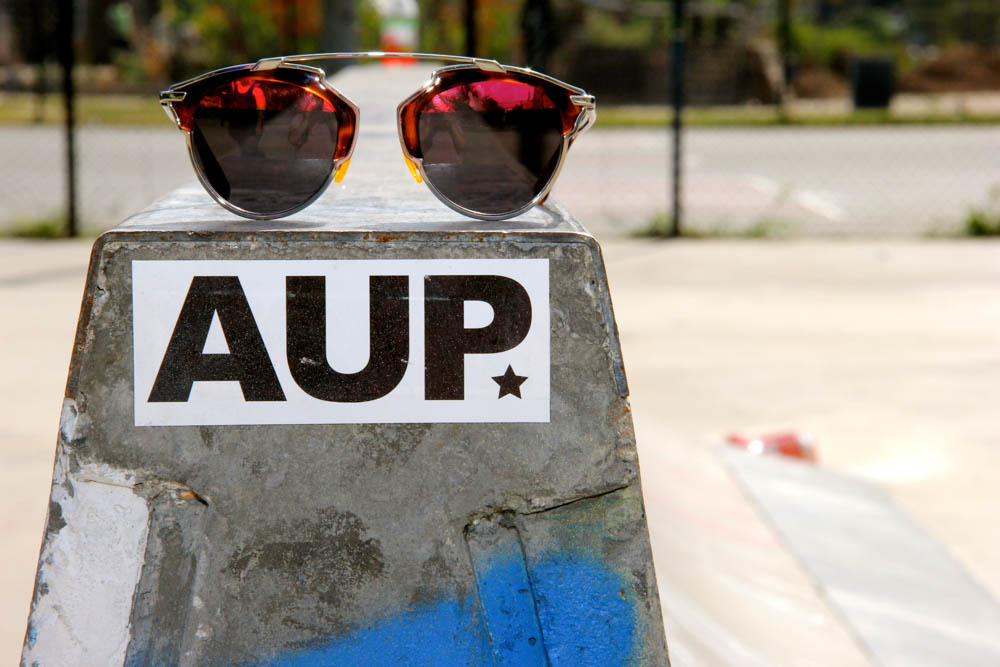 ART
The House of Dior is a french luxury goods brand that was established in 1947.
These Dior So Real sunglasses are having a major moment in 2015. Celebrities and style bloggers have all been part of this moment and they certainly inspired my purchase. If you are interested in a little more information about the glasses you can learn more at Who What Wear.
POLITICS
Sunglasses are an accessory that you need year-round. I say need, because I have yet to meet a person who likes to have the sun glaring in their eyes or endure the brightness of the sky on a cloudy day. Sunglasses are a very fun way to play with fashion and style. You can completely change the entire look of an outfit based on the sunglasses you wear.
I personally justify spending a little bit more on sunglasses because they are something you can wear everyday, so I apply a cost-per-wear ratio. I am not sure if this is a real economic theory, but it's certainly an economic theory I have found myself applying when I make extravagant fashion purchases – like these sunglasses. I have seen some really stylish sunglasses for a lot less at Target and at gas stations, but the upside to buying a nicer pair is that you do get better protection for your eyes. I don't suggest that everyone spend crazy amounts of money on sunglasses unless you are really good at keeping track of items and can be delicate with them too.
Sunglasses can really complete an outfit so I would recommend selecting a chic style that incorporates an element of fun.
ETIQUETTE
These sunglasses are chic, but still sporty. I would suggest wearing them with more tailored items because they make such a bold statement on their own. Tailored items can be anything from a black suit to a leather biker jacket, jeans and booties like this pair. I just encourage clean clothing lines. The material of the clothing, however, can be solid or an abstract, wild print.
When wearing fun sunglasses, I suggest going easy on other accessories. Too much going on with an outfit can be overwhelming and can lessen your credibility. I often find that less is more.
Photo Information: Photo taken at Shaw Skate Park by Jessica Mitrovich. Photo appropriately features an Art Under Pressure (AUP) sticker which pays homage to some serious DC street art history.