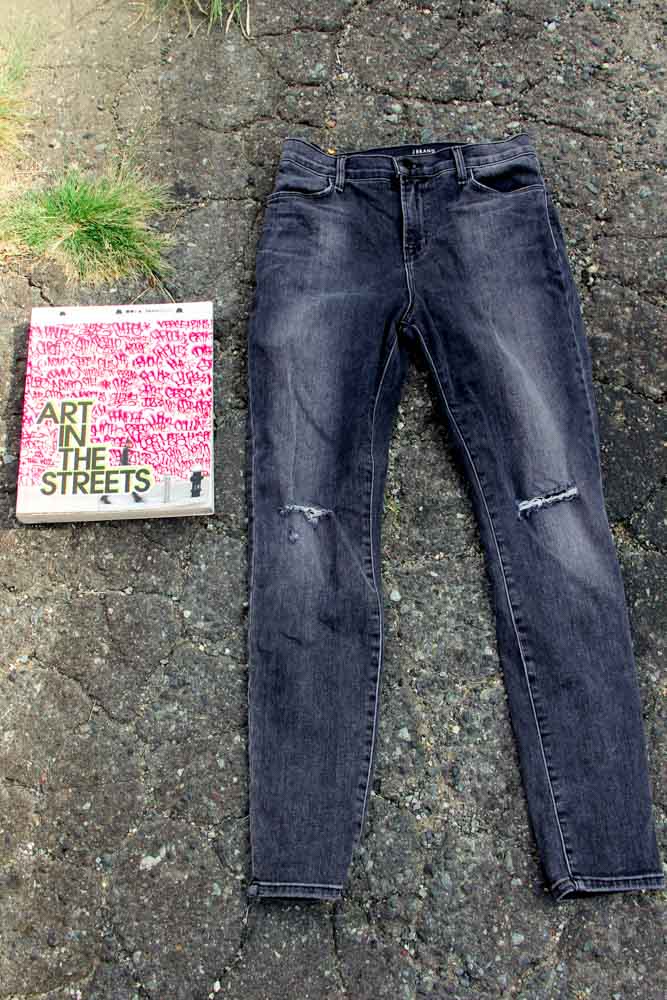 ART
by J Brand
"J Brand set out to create timeless, classic and sophisticated jeans with an emphasis on fit and the inspiration to make a woman look and feel beautiful in her jeans. Since the launch in 2004, J Brand has achieved a winning combination of style and comfort, with a vision to create a jean that fit so perfectly it would follow the contours of the body."
Check out some of these jeans that I am loving:
POLITICS
Pope Francis arrived in DC last night and OPM has pretty much dictated that the entire city work from home (WFH) the next two days whether you are an employee of the government or not. WFH means that you get to break the office dress code rules, just one of the perks of the Pope's visit. I am sure I will wear my ridiculously printed flannel pajamas for some of the hours of time that I am working out of my "home office," but I will at some point want to get dressed and pick the next comfiest thing to wear which are my favorite pair of jeans.
A good fitting pair of jeans is something every woman should own. No matter what your body type is, I promise that a fabulous pair of jeans exists out there for you. I'm personally very thankful for the invention of elasticized denim and jeans that read "curvy" on the label. Designers are finally making jeans for all shapes and sizes of women and this is something to rejoice over. I do know that the search for this pair of jeans isn't always easy, but it is certainly worth dedicating an afternoon to finding a pair of jeans that work, the way I found the J Brand jeans featured in this post. Having a pair of jeans that fit amazing can be very good for your spirits.
I hope everyone is productive today and tomorrow from their couch desks and enjoys the luxury of wearing jeans during your WFH experience!
ETIQUETTE
I mentioned in a previous post that denim goes most places these days. I really do believe that denim is very versatile. I do not think jeans are appropriate in every setting. Jeans are appropriate on many occasions, but it's important to be respectful of certain situations.
Occasions when I recommend you refrain from wearing jeans include:
First impression business meetings. First impressions = lasting impressions and throwing on jeans could imply that you didn't put a lot of thought or care into this meeting.
Weddings and rehearsal dinners, unless the dress code specifies differently.
Job interviews.
Cocktail parties.
Work. Even when the dress code allows jeans, be very thoughtful about the fit and style of the jeans. Your colleagues don't need to see you in tight denim, ever.
White House, when attending a business meeting or party inside the residence. Jeans are acceptable when you are taking a garden tour, attending the Easter Egg Roll or shooting hoops with the POTUS.
Congress, when in session.
When meeting Pope Francis. Don't let his normcore style make you think that wearing jeans for this meeting is acceptable.
Photo Information: Photo appropriately taken in the street behind my house by Jessica Mitrovich. On WFH days I sometimes have an opportunity to read some of the coffee table books I own that normally just look really good and remain untouched. Art in the Streets, is written by Roger Gastman who hails from DC. I recommend checking out the book if you are into art, graffiti, hip hop, dance, music, skateboarding and/or learning something new.