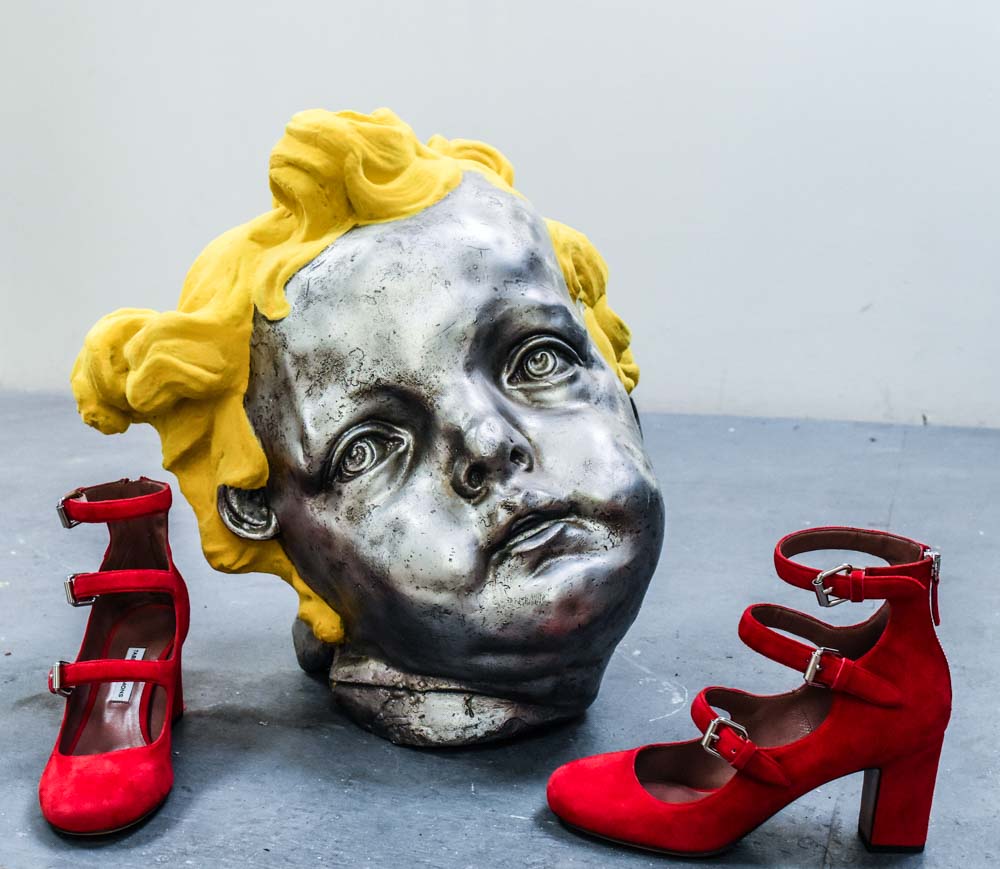 ART
Red triple strap Mary Janes purchased from Moda Operandi. Established in 2009, "Tabitha Simmons was born and raised in England. After graduating with honors from Kingston University with a degree in film and set design, Tabitha began her fashion career as a model. Tabitha's interests quickly became focused on fashion styling, which allowed her to combine her personal style with an education background in design."
Mary Janes I like:
POLITICS
Today I want to highlight another one of my favorite fall trends, Mary Janes.
Mary Jane shoes, especially a pair with multiple straps, can make any outfit a little more special. They are very feminine and by selecting the right style they can be a playful accessory for any outfit. This red pair is both of these things.
This fall I have seen many creative versions of Mary Janes. Designers are using fabrics like velvet, adding jewels to the heels of Mary Janes, and multiple straps and buckles. I found this roundup of some of the best Mary Janes for fall and there are so many beautiful, innovative options. Mary Janes with a dynamic pop of color, made of textured fabrics, embellished with jewels or other accents should be worn with a simple outfit.
It's important to try Mary Janes on and make sure the straps are in the right place to avoid making your legs look shorter. Strap placement is crucial. You should ensure that you are spending your hard earned dollars on something that is flattering to wear and does not only look good on the store shelf or in a box at home. Many designers have put the straps lower on the foot so they don't even engage with a woman's ankles to avoid any chance of an unflattering occurrence.
ETIQUETTE
The etiquette of wearing Mary Janes does not have anything to do with the style of shoe. The etiquette is determined by the design, color, fabric, and details of the shoe. This specific pair I will wear to work with knee length dresses, with jeans that are skinny at the ankle and an oversized button up blouse or boyfriend jeans and a oversized sweater for a more causal look and for parties and nights out to be a little more edgy with an all black tailored outfit. If there are too many elements going on in addition to these little pieces of art you become the center of attention and not for the right reason. Let the shoe dictate where you wear it.
Photo Information: This photo was taken at The Fridge DC, an art gallery, performance space, music venue and classroom located on Barracks Row in the historic Eastern Market neighborhood of Washington, DC. The Fridge is dedicated to making the arts accessible to everyone.
The shoes are photographed with works by Jeff Herrity from his current show TRANSMOGRIFICATIONS. Herrity says "mostly this show is about how we want so badly to be individuals yet only through the acceptance of that by our friends and by crowdsourcing on Facebook and Instagram. We are able to quickly and repeatedly recreate ourselves and "try-on' our identities based on moods of any particular day – yet not realize the repercussions of these changes."
The founder of The Fridge DC is exceptionally kind and supportive of people with passion for art. He was very generous to let me photograph for my blog with this very cool and interesting exhibit. I am so thankful for his kindness. The show is really fantastic and will run through early October. I highly recommend you visit the gallery to see all of the amazing pieces and to support The Fridge DC.