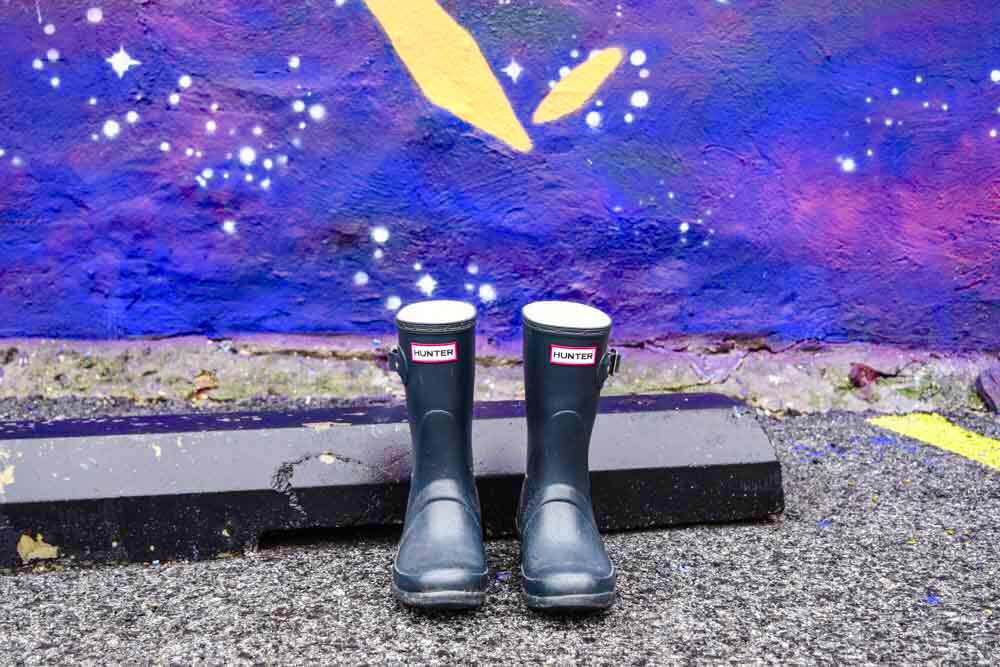 ART
by Hunter Boots
Hunter is a British heritage brand renowned for its iconic Original boot. Founded in Scotland in 1856 by American entrepreneur Henry Lee Norris as the North British Rubber Company, the brand has a history of innovation and pioneering design.
Click here for history on the Wellington boot.
Here are the same boots and similar boots:
POLITICS
I am going to be the first to admit that getting dressed when its gloomy and rainy out is a major drag. Joaquin has been crushing my fashion vibe. Thankfully in recent years wellies have become socially acceptable and are actually considered stylish.
I recall first becoming aware of wellies when I saw a photo of Gwyneth Paltrow at a muddy music festival back when she was living in London with Chris Martin. That woman does a lot of things I don't agree with, but she usually nails it when it comes to fashion. Fast forward many years later and its now common practice for Americans to own Hunter wellies or some other brand of rain boots. The most exciting thing about wellies being mainstreamed into daily fashion is that the growing demand for them has allowed for designers to create many new innovative colors and styles. I am personally digging the wedge wellie, you can see it in the wellie gallery I created above.
Wellies can be styled with jeans, skirts, dresses, whatever you want to wear them with. Wellies are an easy, practical and necessary accessory; especially when you are living in a city on flash flood watch.
I think a lot of people in this city will be rocking wellies this weekend so I thought it would be appropriate to feature them today.
ETIQUETTE
One should not allow the effects of climate to impair them from being stylish, but fashion may need to be adjusted to accommodate the weather. The great thing about inclement weather is that it actually allows you to get away with wearing certain items of clothing to places they would normally be considered unacceptable. Wellies, for example, can be worn anywhere you want, because everyone knows its raining out. The bottom line is you've gotta stay dry. I do advise that if you have an important business meeting you have a change of shoes with you.
Photo Information: This photo was taken outside of Bohemian Caverns by the new Ankiekan Udofia mural. This mural was just painted in September.