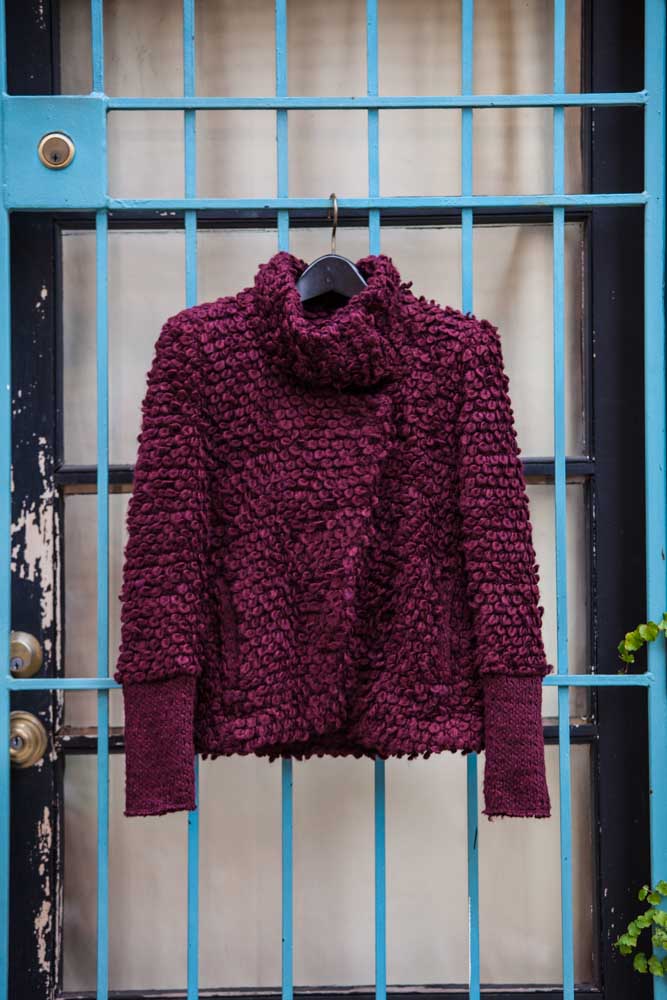 ART
by Iro
Iro was founded by French brothers Laurent and Arik Bitton in 2004.
As net-a-porter says "IRO perfectly combines the cool effortlessness of street style with a quintessentially Parisian spirit."
I purchased my first Iro jacket a couple of years ago and I get so much use out of this item. Every season this brand produces jackets with modern cuts, but classic fabrics and prints. You can wear their jackets to be dressy or casual. I really think these jackets are worth the investment. You can also find them on sale and often on consignment. The Real Real has a great selection of them right now.
Here is the same and similar Iro Jackets:
POLITICS
Fluffy boucle jackets are one of my favorite things about winter. Every year I try to purchase a new jacket with some sort of furry, fuzzy, cozy texture. By popular demand as an alternative to fur, designers are producing even more textured non-fur options these days. Politiquette is committed to not featuring fur.
When IRO came out with their collection that included multiple looped knit jackets for fall, I knew I needed to buy one. I actually pre-ordered this item from Forward by Elyse Walker in July of this year knowing that the color was on trend and that I wanted to get as much wear as possible out of the jacket.
Having a jacket that is a little more fun in your closet can bring some life to the party in DC. Do you really want to be just like everyone else in a boring, black blazer?
ETIQUETTE
It's a no-brainer to wear this jacket with jeans and booties, over the knee-boots or sexy pumps. I think you could off-set the jacket with a bright blue or hot pink pump too.
I would also wear this jacket with a black skirt or black slacks for work. You could wear a black patent pump for the office, something like I featured in my last post. This is style of jacket will really bring some life to your wardrobe.
Photo Information: This photo was taken by Bobby Spero at The Fridge DC. Usually Bongo looks out at this spot.