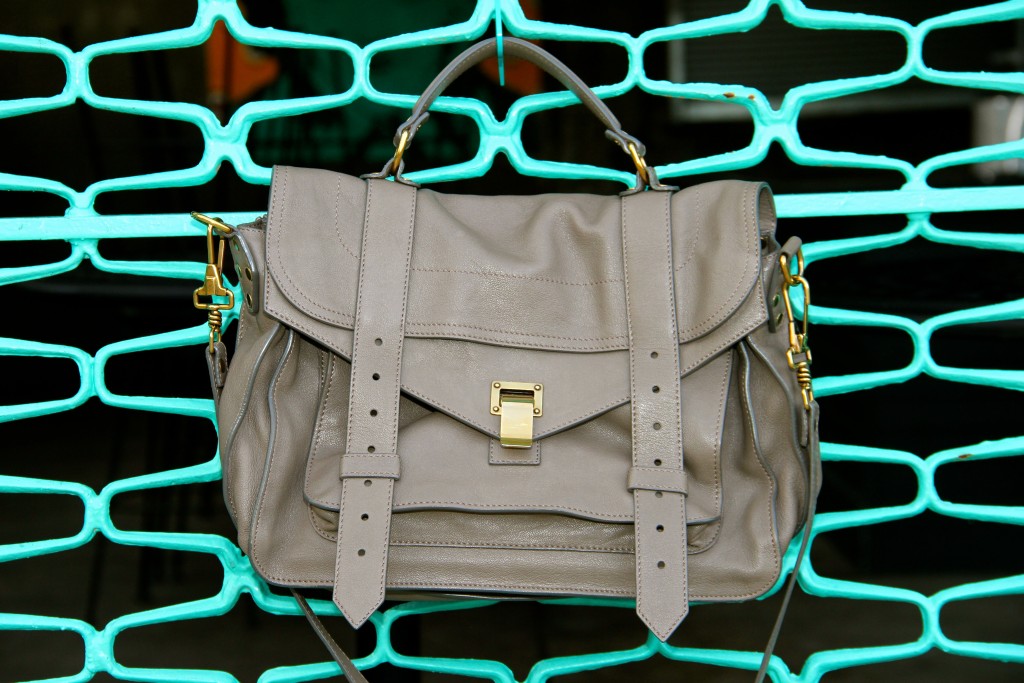 ART
Proenza Schouler was founded in 2002 by Lazaro Hernandez and Jack McCollough. The designers met at Parson's School of Design and named their collection for both of their mother's maiden names. In 2008, Proenza Schouler launched its first handbag collection, including the PS1 satchel, which I am featuring today. This handbag has become their signature bag, they refer to it as "wearable luxury."
Proenza Schouler bags I love:
Similar bags:
POLITICS
A male friend of mine recently asked me, "what is it with women and their handbags?" He was completely perplexed by this relationship, as are most straight men, but I appreciate him wanting to learn more and understand a situation that is very real and not to be taken lightly. There are so many reasons that women embrace, obsess over and invest a lot of money into handbags. I will plan to address all of these reasons over a series of posts, but today I am going to start with the number one reason I think DC women love their handbags.
Carrying a great handbag is a way to embrace your personality and identity. That is universal. However, in DC, women are often required to wear very conservative workwear. It's not always fun to be buttoned up in a suit and it definitely doesn't allow for much creative expression. A handbag is a constant accessory that allows you to feel like you have a little piece of your personality represented in your style. A handbag is a smart way to consistently integrate your true self into your varied daily wardrobe choices.
I purchased the Proenza Schouler PS1 bag because it really is "wearable luxury." I love the soft leather and design of the bag. The bag is casual and fancy at the same time. All of these qualities makes me feel happy to have a bag that I can tote around town and be understated, but confident. The bag shows other people that I have an interest in style, that I like to have fun and not take myself too seriously, but the color shows that there is still a conservative element to my personality. I love having this bag with me on days when my outfit is less inspired because it's an instant way to bring life to the party.
ETIQUETTE
A nice handbag that you love is something every woman should have in their wardrobe. It doesn't need to be expensive, but should be something beautiful to you that is well taken care of and that you can feel good about carrying in various situations.
Photo Information: by Jessica Mitrovich. Taken at Satellite Room.