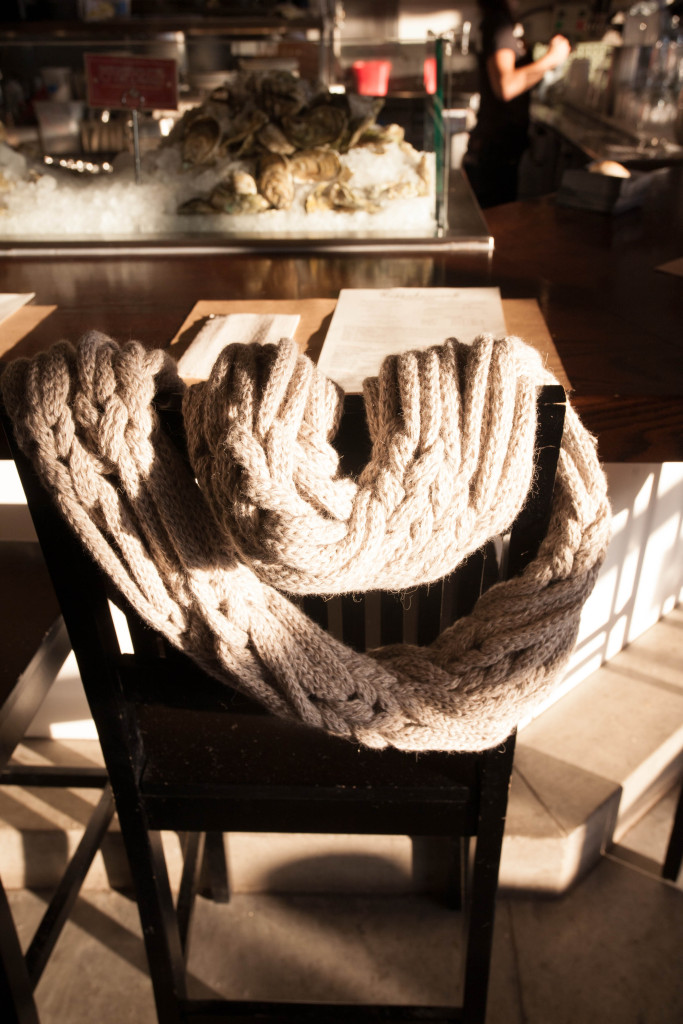 LOCAL GIFTS
DeNada Designs – Gorgeous knitwear accessories for women and men. (Scarf featured in photo above).
Dunn Lewis MC – Motorcycles and gear, exquisite curation.
Kelly Towles – If he's not too busy, commission artwork from my favorite DC artist. You know his work if you know the Politiquette logo.
Kicheko Goods – Stylish and fun jewelry for women and check out the blog next Monday to learn more about this designer.
Ron David – Fresh, beautiful and obtainable women's clothing.
Sill Life – Purchase or take a friend to a terrarium making class, guaranteed to be a very fun time. I know from personal experience.
LOCAL FOOD
LOCAL SHOPPING
Northend Shaw/Atlantic Plumbing
Off the Beaten Track Warehouse
Sherman Pickey, Classic Georgetown Clothing for Men and Women
OTHER HOLIDAY GIFT SUGGESTIONS
HER
Under $50
Under $150
SPLURGE
HIM