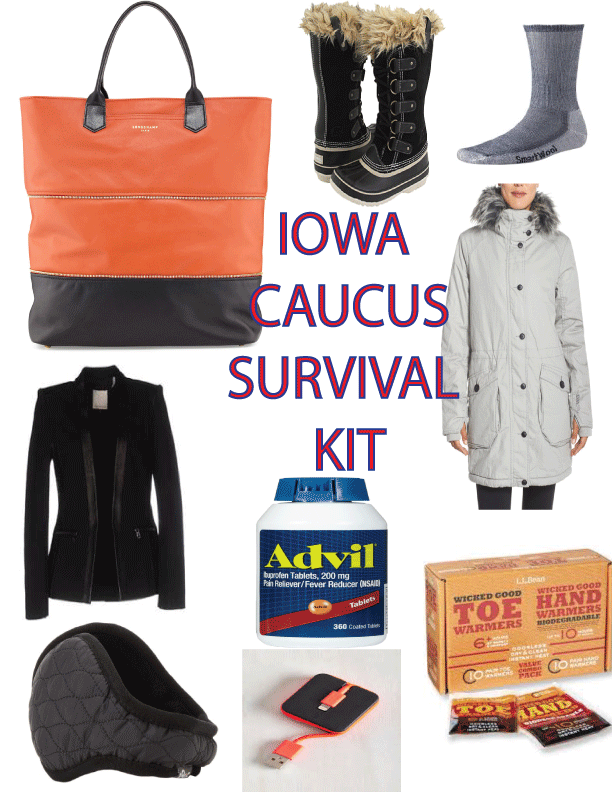 It's political season and the first big event for Presidential candidates is taking place next Monday in Iowa, Iowa caucus day. Many Washingtonians are heading out to Iowa, or have already left, to participate in this political occasion. Iowa is traditionally pretty cold this time of year, but recent forecasts show that the weather might be a bit "balmy" with highs throughout the state in the 30s on February 1. That said, it still won't be warm, and there is a good chance reporters, campaign workers, and observers will all be spending a good amount of time outside.
The Washington Post has a real-time caucus weather tracker for your reference, btw.
Here is a survival kit I created for all traveling out to the American heartland for this big event to reference when packing.
STORAGE
WARMTH
CLOTHING ESSENTIALS
SUNDRIES
Check out all of these items here to build your own Iowa Caucus Survival Kit: