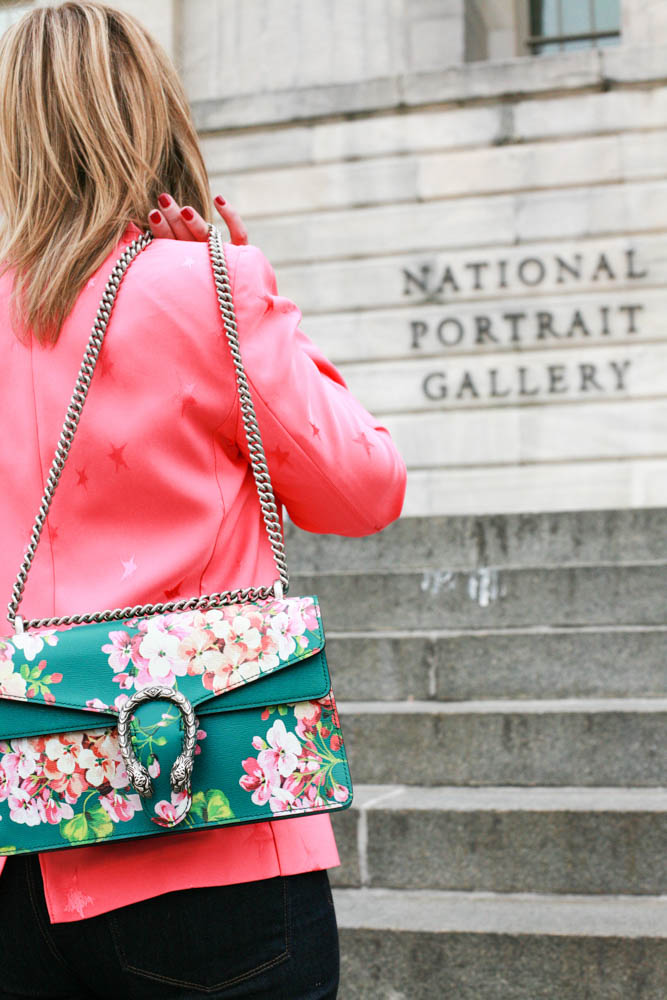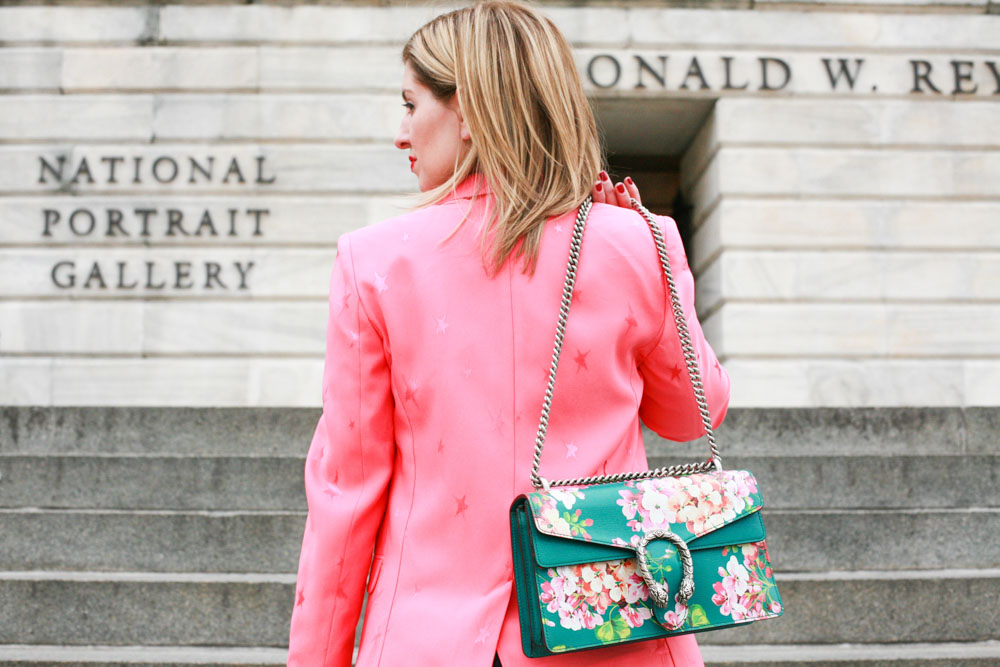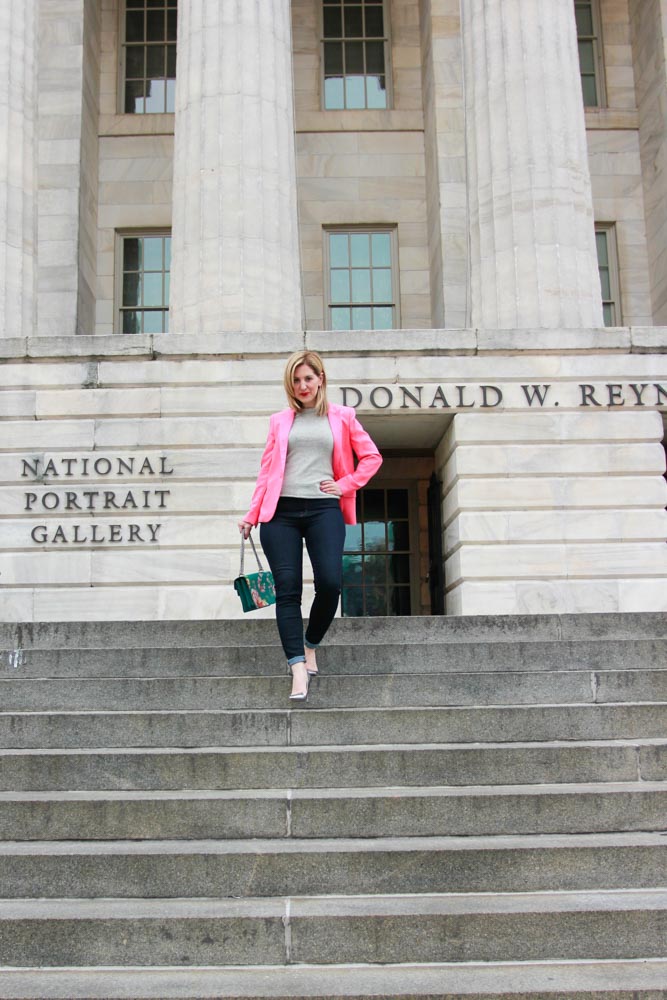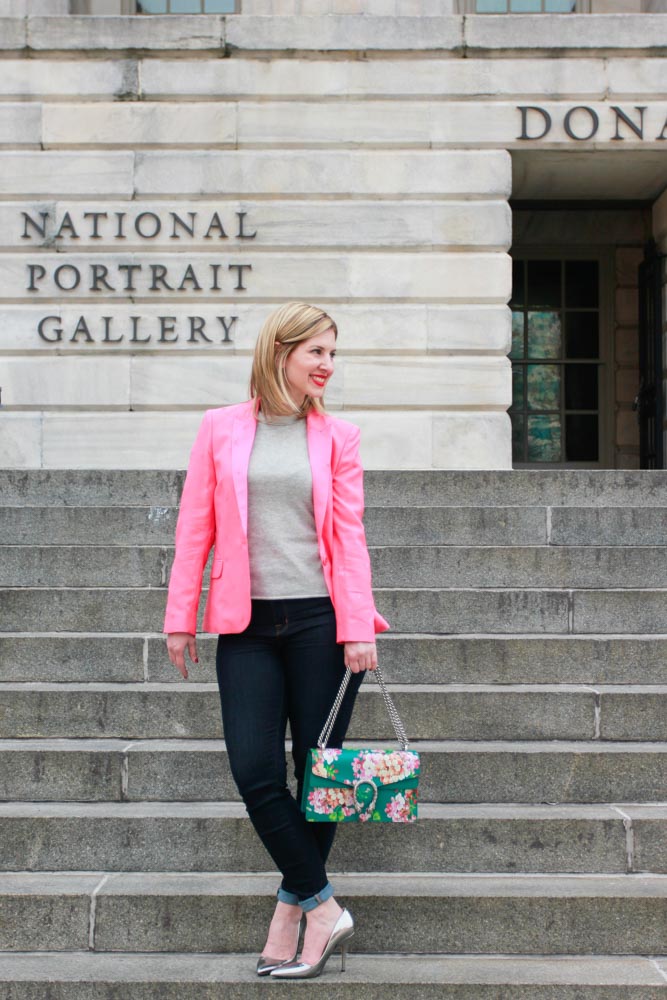 handbag Gucci Dyonysis Blooms small (purchased at CityCenterDC location) | blazer by Zadig and Voltaire (purchased at CityCenterDC location) | jeans by J Brand | shirt by J Crew | shoes by Kate Spade
Because Gucci, sigh. There are few designers I have ever legitimately lusted over and with Alessandro Michele at the helm steering all things creative at Gucci, EVERYTHING he has been designing is something to swoon over.
You may recall back in December I posted this photo on instagram telling you I had purchased/splurged (understatement) on my Christmas, birthday, Women's History month, etc. gift to myself for the year. Well here is her grand debut; the Gucci Blooms Dionysis (for Greek God see here).
I know in DC many of us women and men save and splurge on that one big item. What makes splurging in DC so fun now, is that we have more designers with a presence in DC than ever, not to mention the Gucci downtown where everything in the store is amazing. You now have so many options to expand outside of the safe, predictable tote bag that everyone is carrying (why be like everyone else) and pick something unique. DC has evolved greatly in the fifteen years I have lived here and there is now more style, fresh looks, and designers present than we have ever had! Carpe diem!
Gucci Dionysis bags:
Similar bags: