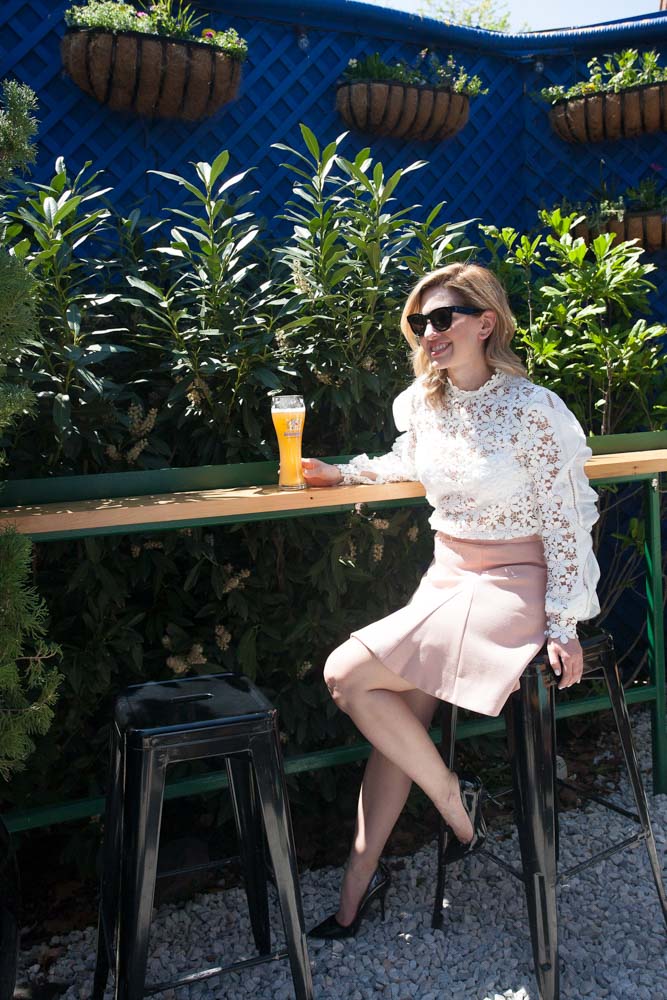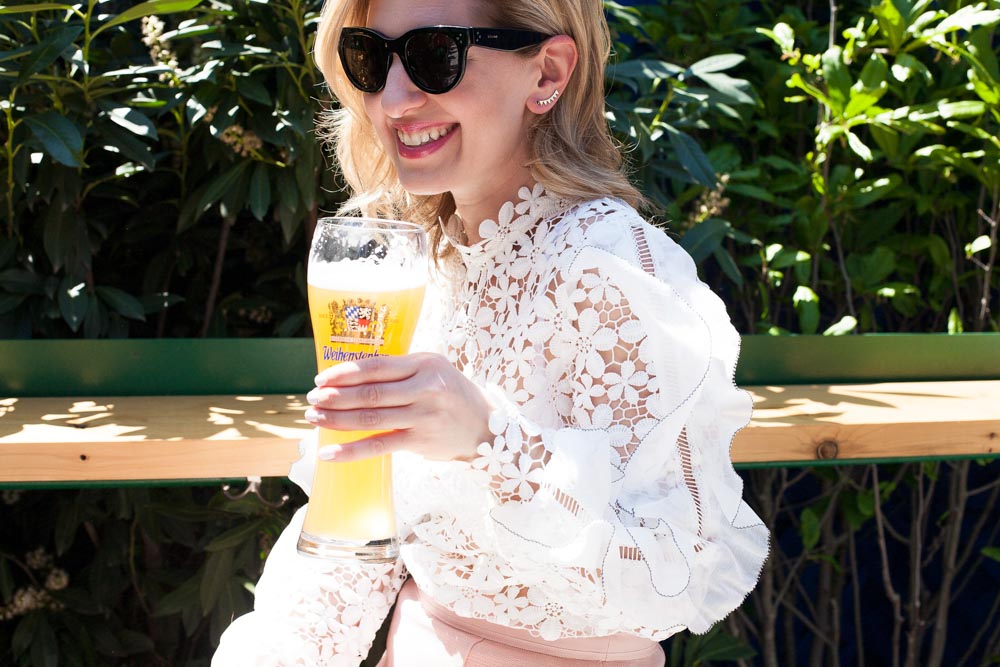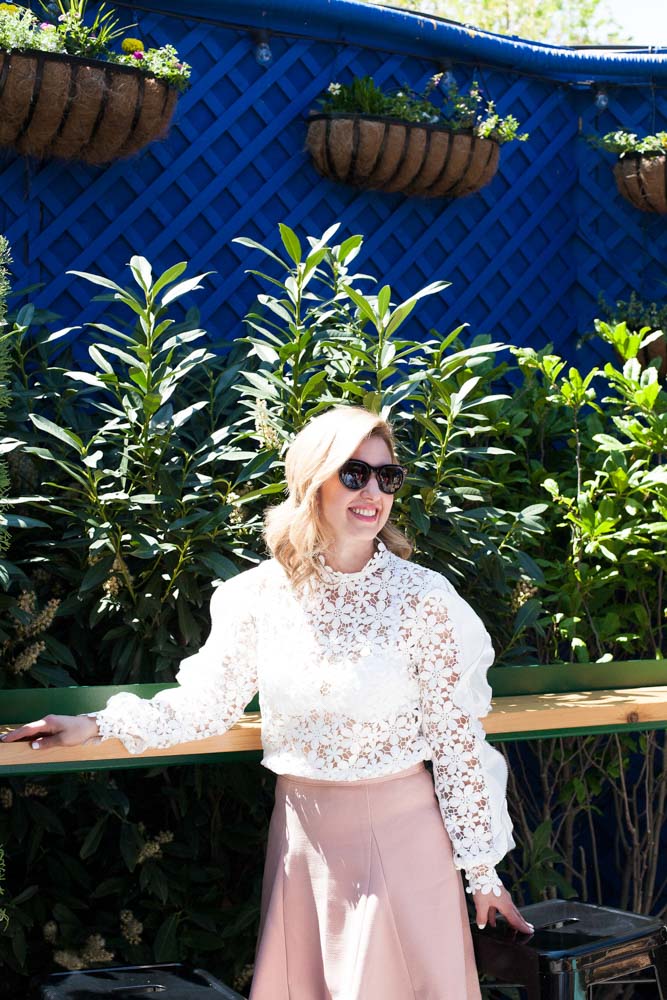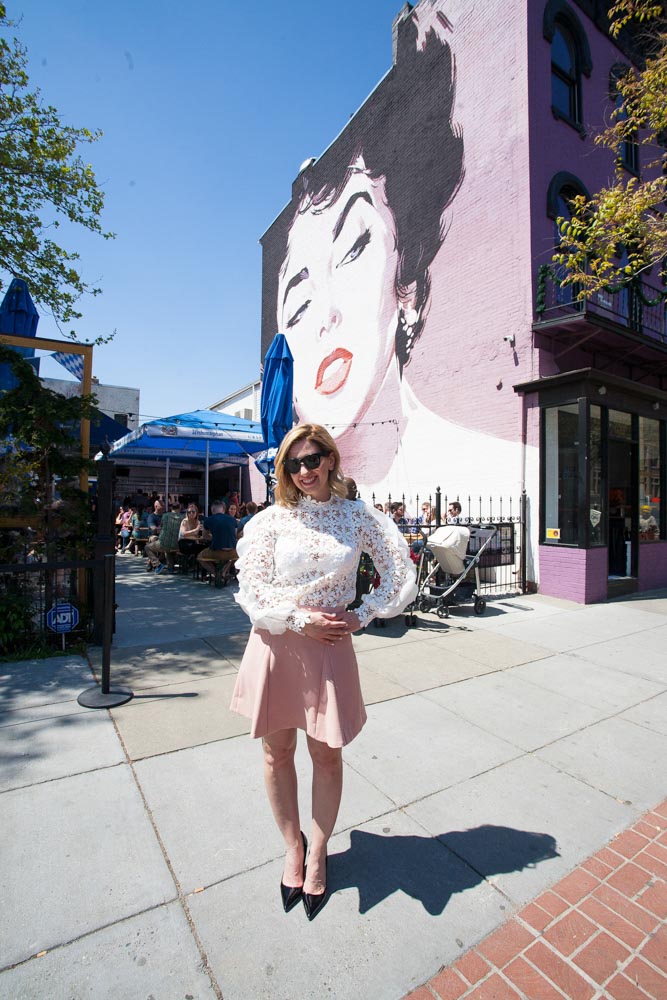 Top by Self Portrait | Skirt by J Crew | Shoes by Kate Spade | Earrings by Gorjana | Sunglasses by Celine
One of the reining styles of spring/summer is lace. The styles are feminine, beautiful and practical. That's right, practical and these lace styles go way beyond the bedroom. You can also look professional and sophisticated wearing lace.
The look I am wearing would be pushing the limits for the office, but with a camisole underneath you could certainly wear this look for a work related event. I have also picked some of my favorite lace looks for the office below.
Shop my exact look:

Shop work approps lace:

Check out more spring/summer styles featured in my Fashionably Famous column for FamousDC here.
Photo Information: Photos by Anna Meyer. Photos taken at Dacha Beer Garden in Shaw. Mural of Elizabeth Taylor by by Byron Peck and Ivo Koytchev, more details from BadWolf DC here.