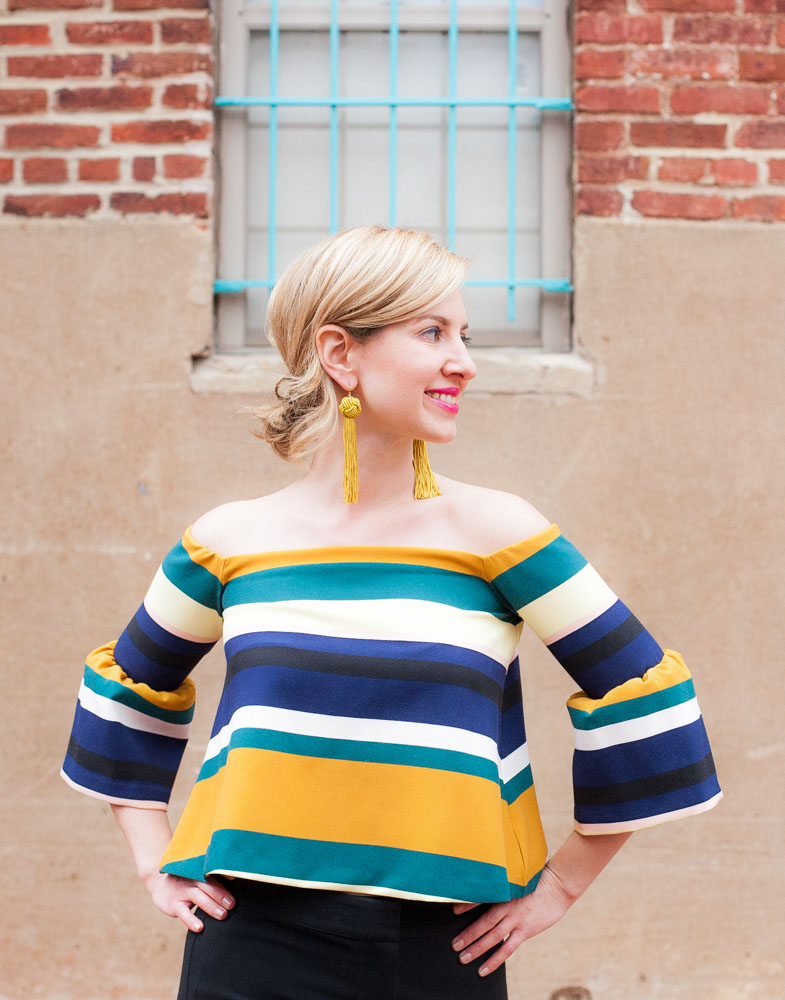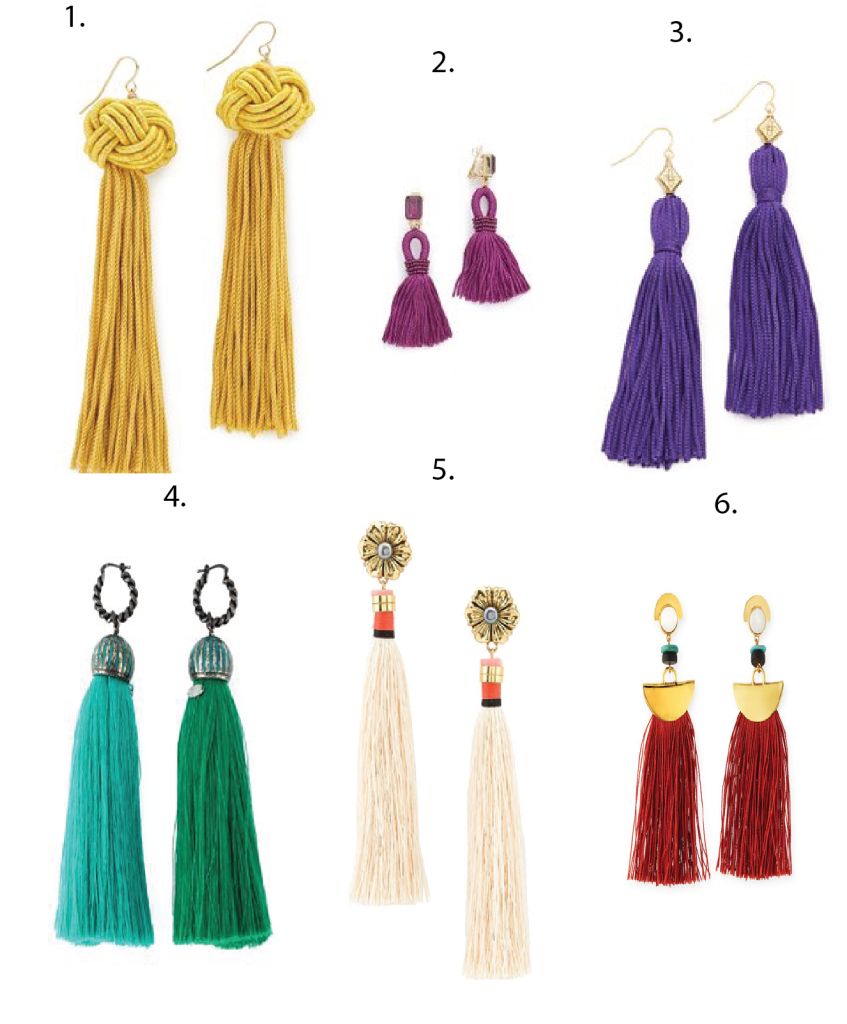 One popular trend right now is tassel accessories, especially tassel earrings. I love the fun element that colorful tassels bring to any look. You can wear tassels for many occasions including casual bopping about the city, beach trips and even cocktail or formal events.
A word to the wise, the nature of the tassel is to dangel and I have definitely had instances where they have gotten stuck in my lip gloss… Best to not get too attached to any pair you buy!
*I purchased my earrings at Shopbop and right now is a great time to get them because they are having a 25% off sitewide sale!
Links to Tassel Earring Picks:
1. Vanessa Mooney Yellow Tassel Earrings I am wearing (other colors available)
2. Oscar de la Renta Tassel Earrings
3. Vanessa Mooney Purple Tassel Earrings
Even More Tassel Earrings I love here:
Photo Information: Photo taken by Anna Meyer.