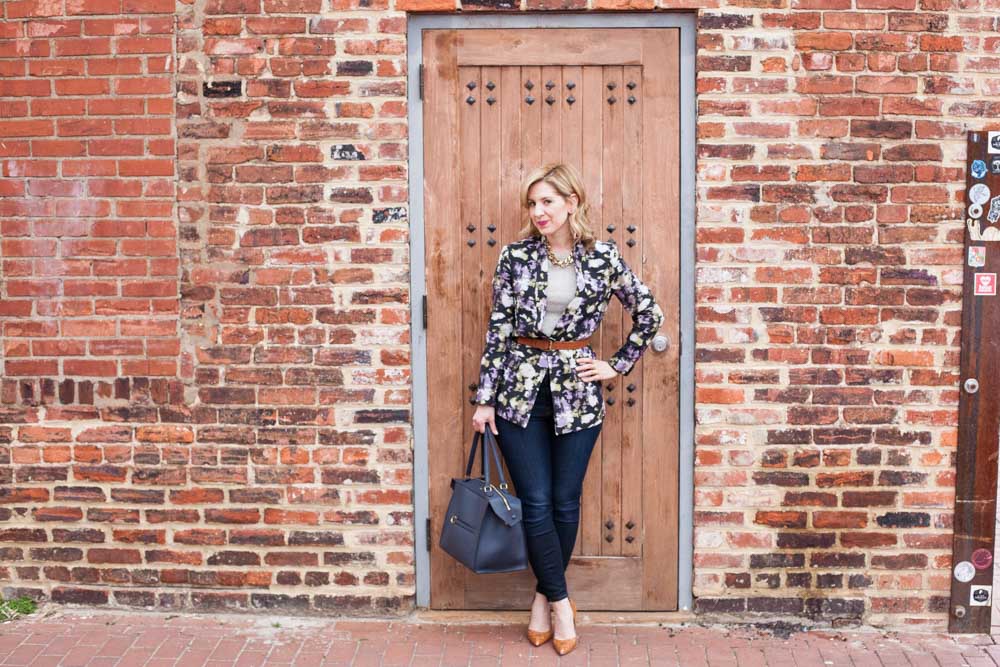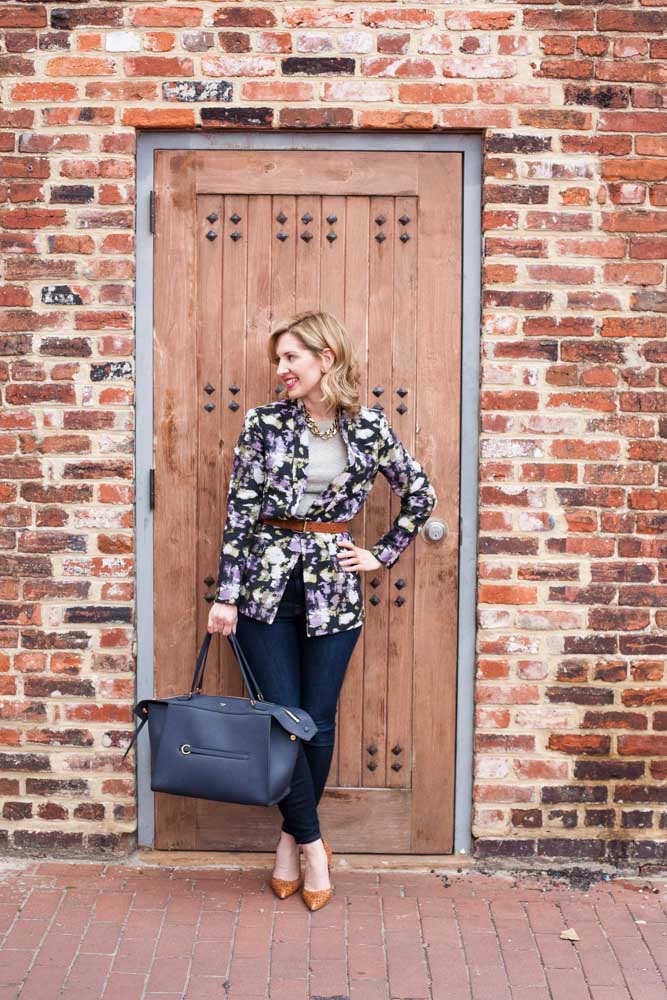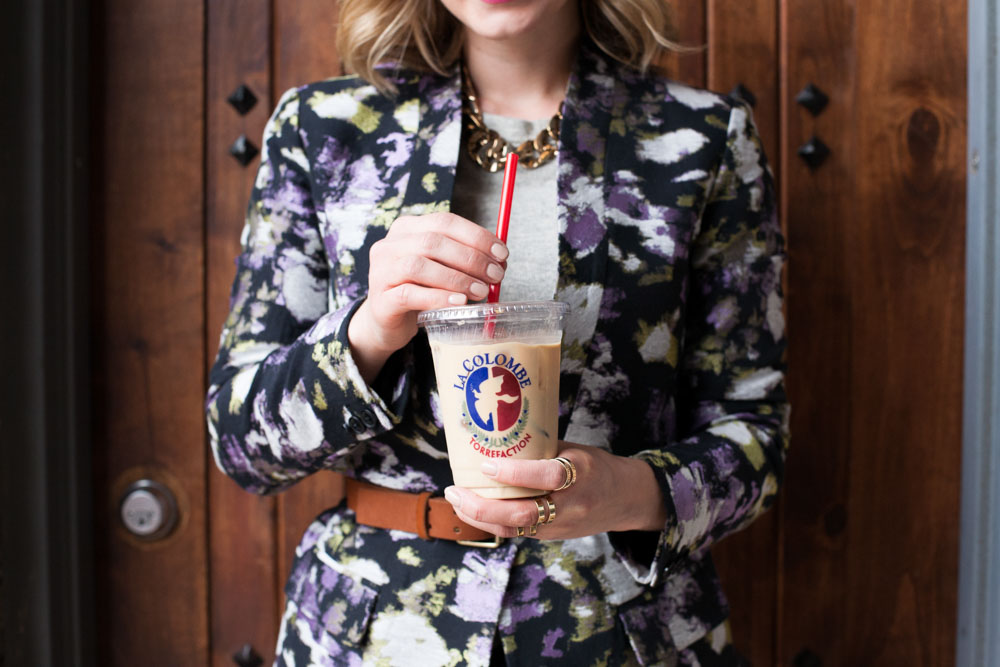 Jacket by Banana Republic (old) | Rings by Maison Margiella | Belt by J.Crew | Jeans by J Brand | Shoes by Kate Spade | Bag by Celine
Springtime is all about flowers and I think it is the best time to embrace a floral print. I have mentioned before that you should be cautious when picking a print. You definitely don't want to pick something too busy or for the print to overwhelm you and most importantly your audience.
I'm personally always drawn to the brightest, busiest print I see, but I make myself find something that didn't catch my eye immediately. This is how I know I will be able to carry off the print and the print won't carry me!
Some floral jackets I am loving for spring:

Photo Information: Photos by Anna Meyer.