Every woman wants to feel and look her best for a special occasion. I recently attended many of festivities surrounding the White House Correspondents' Association (WHCA) Dinner and those were events that I wanted to attend looking and feeling my best.
I love having the opportunity to get dressed up and I know that going to a salon and letting talented professionals help me get my "glam" on is the best way to make the most of my look.
With my busy personal schedule and Saturdays being very busy days at salons, I planned my appointment for services at Celadon Spa well over a month in advance of the Saturday of my events. I decided to have my hair styled and my makeup applied professionally. Relying on someone who pretties people for a living is a great way to relieve a lot of stress on a special day.
Prior to the date of the actual service, I scheduled a consultation appointment at Celadon Spa. I was able to show the hair stylist and makeup artist my dress, accessories and photos of looks I liked and hoped to replicate. This was a great way to ensure my appointment on the day of the WHCA Dinner was a success.
I recommend a consultation in advance of very important events, especially a wedding. You want to know exactly what to expect when it comes to your appearance. The worst thing to happen is you don't like how you look and you will not feel good or enjoy your special experience as you should.
On the day of the WHCA Dinner, I arrived at 1pm after getting two hours of sleep. I looked pretty rough, but thankfully there was an amazing glam team on site to work some magic. You can see my major transformation in the featured photos; I needed a lot of help that day to look presentable!
After a lot of love from Celadon Spa I ended up very happy and ready embrace my WHCA experience. I had an amazing evening and felt my best because I looked my best.
If you have a special occasion on the horizon I recommend visiting Celadon Spa.
Here are my getting ready for a special event tips broken down:
You know the date for a special event, call the salon immediately and make sure you can get on their schedule for services. You don't want to risk your Style Guru's schedule being booked.
Make a consultation appointment in advance of the special day. The salon will provide guidance as to how this works. This is definitely worth the investment.
Facials should be monthly for at least 6 months leading up to a special event. I have seen most of the estheticians at Celadon Spa for facials and every one of them has done amazing work for me. They are all educated to know the ins-and-outs of skincare for all skin types. I also love that they only use organic products for their services! Timing for facials in advance of a special event is individual. I have sensitive skin and normally need to allow my skin to adjust for a few days after a facial. However, many celebrities have been known to have facials and microdermabrasion treatments the day of the Oscars so they are guaranteed to glow under their makeup!
Waxing services. I get my eyebrows waxed and shaped every 4 weeks at Celadon Spa. Similar to facials the timing of waxing services is unique to your own skin. I don't get too red after waxing and have even attended an event at The White House with the President and First Lady where my photo was being taken immediately after this service!
Additionally;
Stay hydrated, get good exercise and sleep, and eat healthy the week leading up to a special event. All of these factors will play a role in how you look and how you feel on this occasion. Clearly I didn't follow my own rules the night before the WHCA Dinner…
Try on clothes, make sure you have every accessory ready and keep everything you plan to wear in a safe, clean place until you need them. You don't want to accidentally realize you need Spanx for your outfit or that your dog chewed a hole in your dress. I have had both of these things happen and the meltdown was real.
Be Zen! Before any big event I spend 5 minutes breathing deeply and setting my intention for the night. I want to make sure my head is clear so I can be fully present for every person and experience I encounter.
Photo Information: Photos taken by Anna Meyer. Makeup and Hair by Celadon Spa.
Thank you to Celadon Spa for partnering with Politiquette on this post.
Photos from years past, all hair and makeup done by Celadon Spa.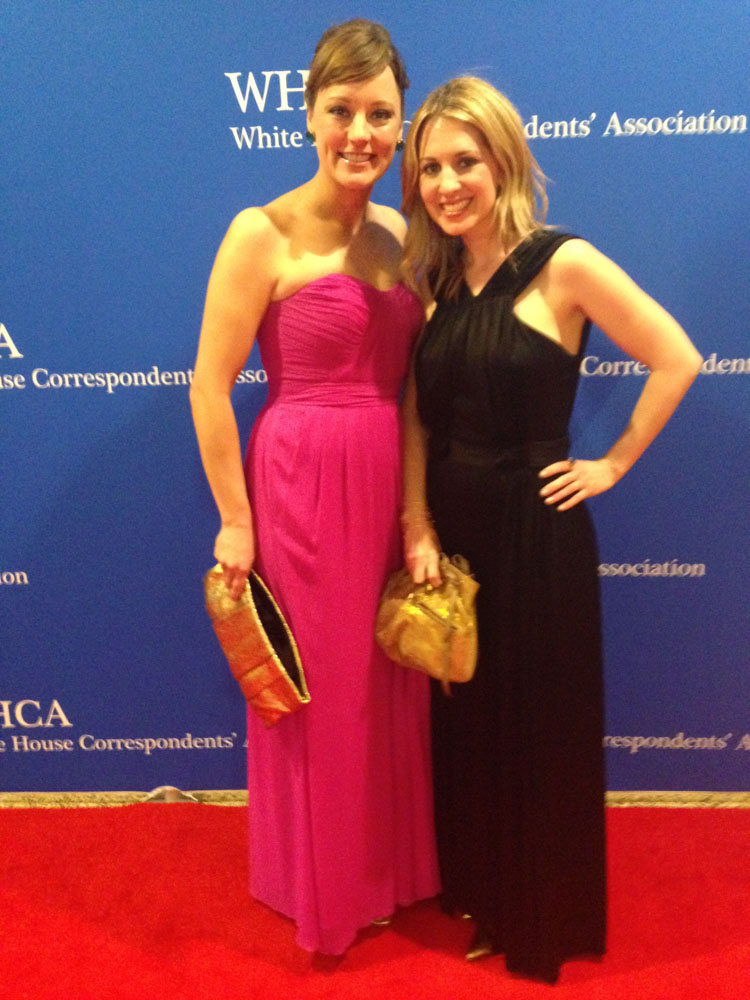 2014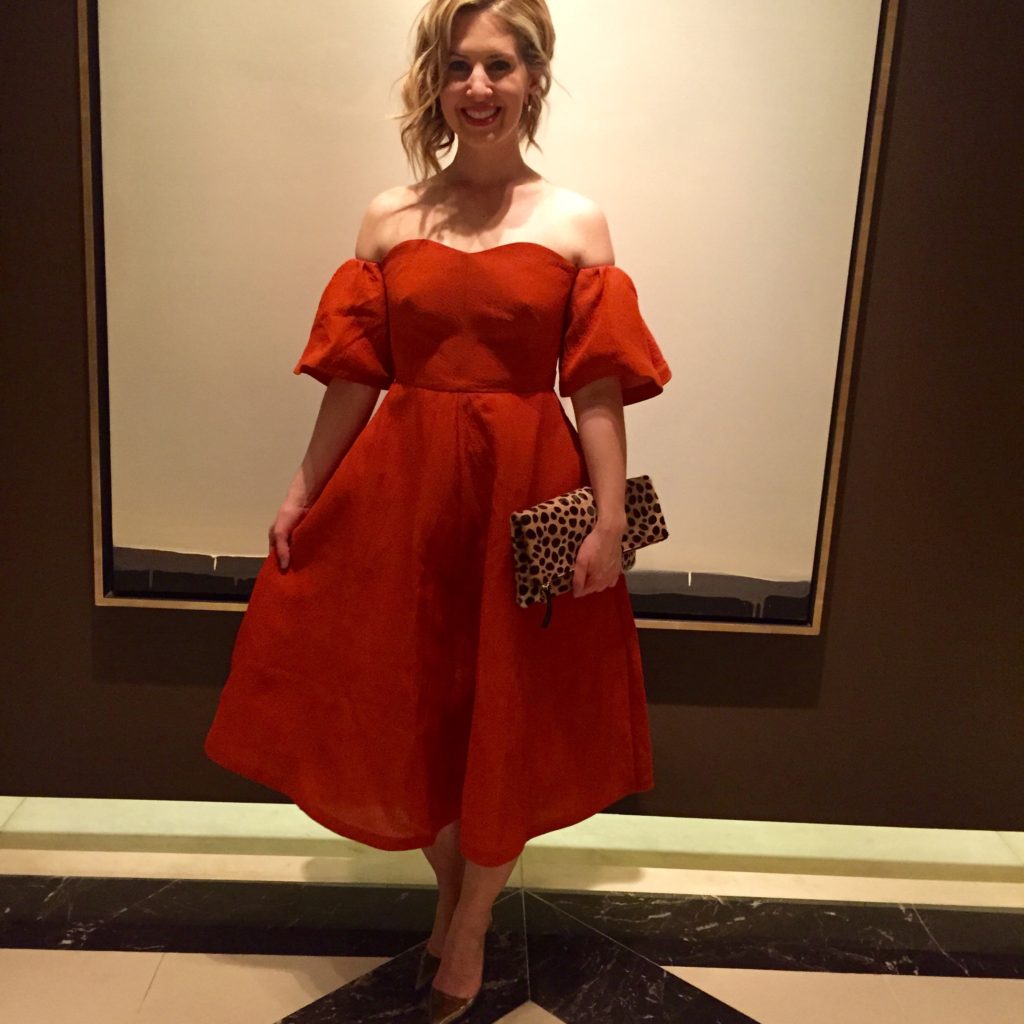 2015