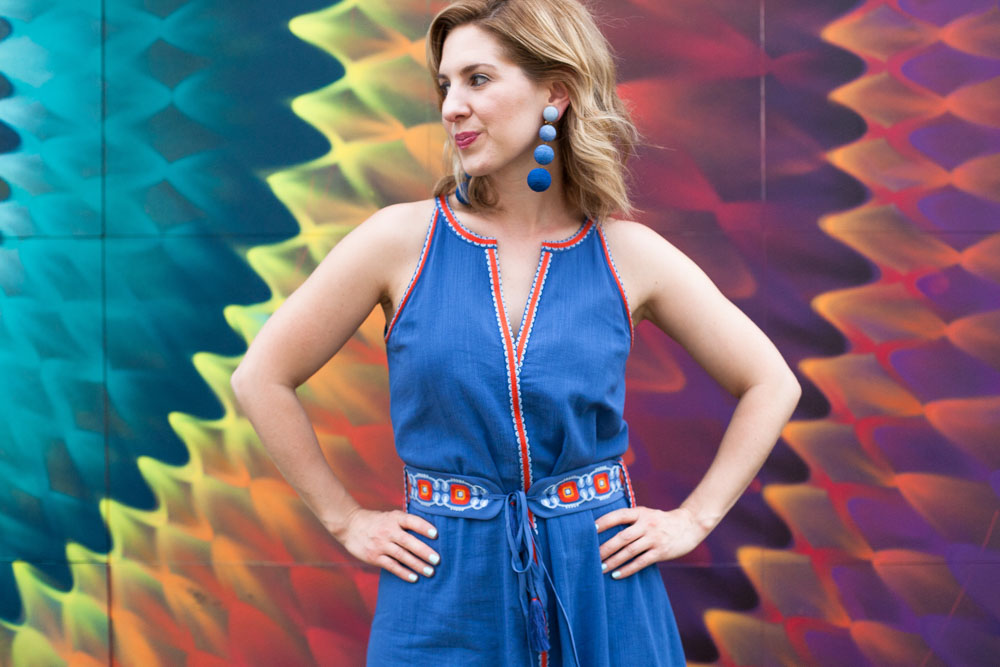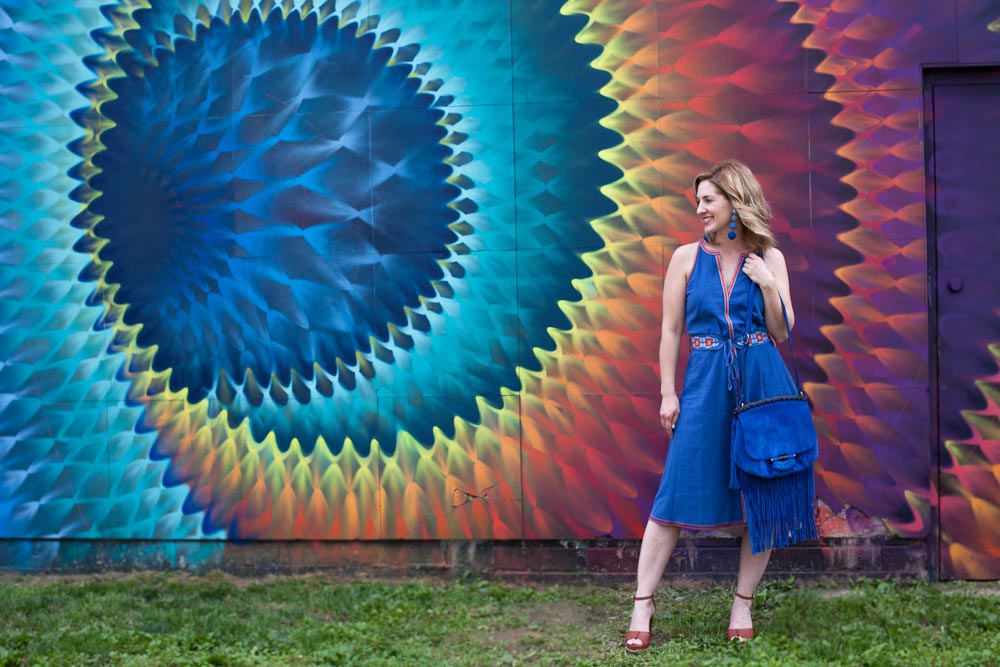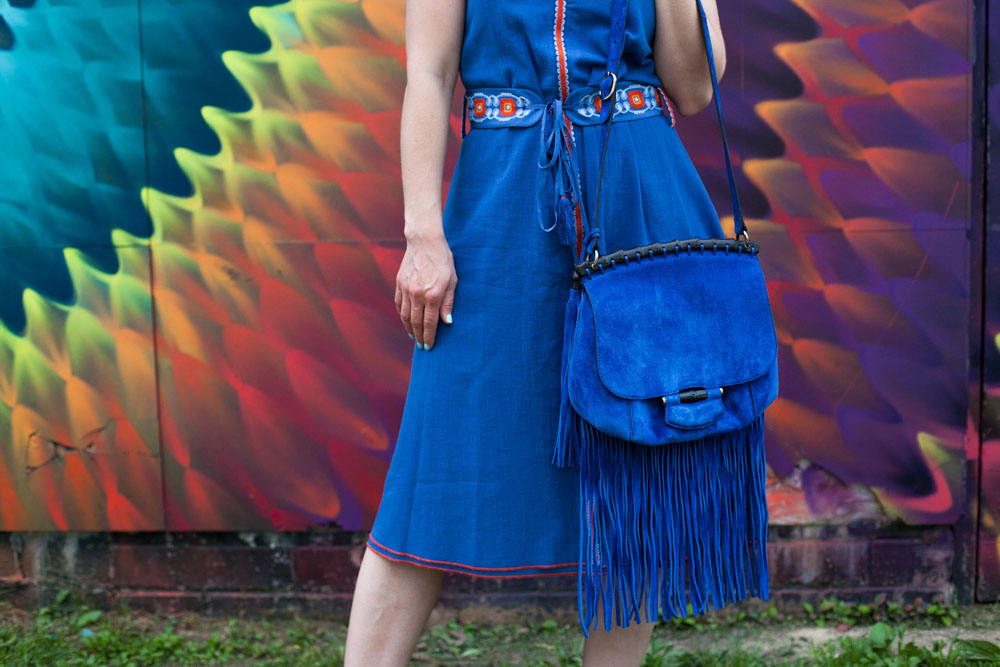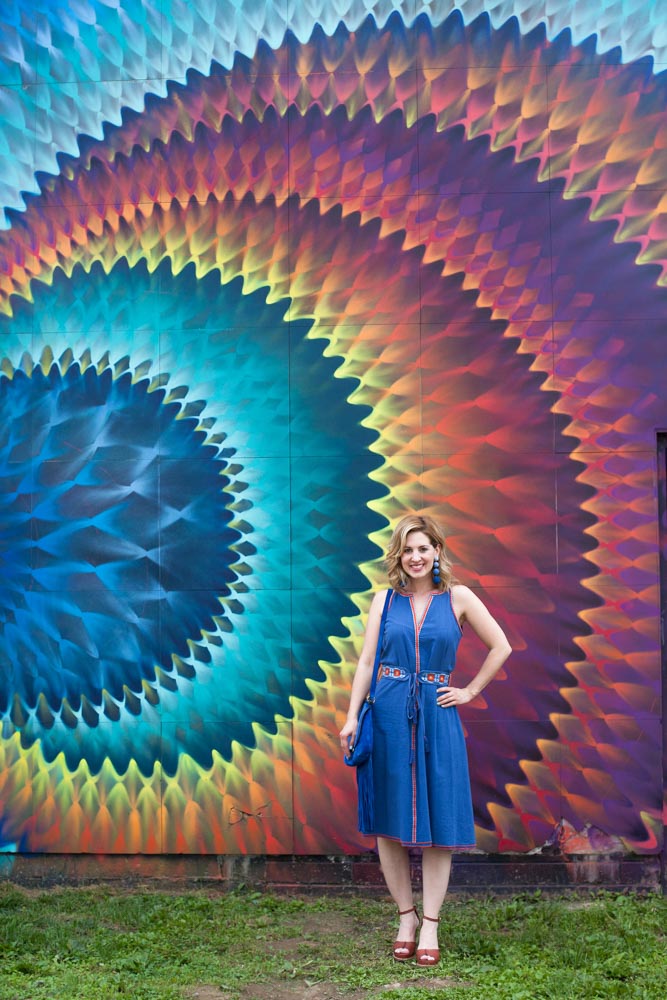 Les Bonbons earrings by Rebecca de Ravenel | dress by Tory Burch | shoes by See by Chloe | purse by Gucci
Currently I am feeling bright colors and all things fun and I am letting my mood play out in my style. The coveted Les Bonbons earrings by Rebecca de Ravenel that I am wearing really capture the essence of my current mood. One of the best ways to make your style happy is through accessories and jewelry!
Les Bonbons have become the "it" accessory to have this summer. Written up in premier fashion publications and sold out everywhere, I was lucky enough to snag this blue ombre pair. You can purchase these earrings now on her website or see below.
Btw, the earrings are clip-on so you don't need to have your ears pierced.
Les Bonbons:

Outfit I am wearing and similar:
Photo Information: Photo by Anna Meyer. Mural for Pow! Wow! DC by Hoxxoh.
POW! WOW!, is a global art movement that celebrates culture, music, and art worldwide that took over the District during the last ten days of May as POW! WOW! DC. Local, national, and international artists convened to enrich and enliven area neighborhoods with their murals. POW! WOW! DC is lead by local artist Kelly Towles, along with many great partners and volunteers.