On the first night of the Republican National Convention (RNC) the Roksanda dress worn by Melania Trump was trending on social media and sold out within an hour.  The last night of the convention, it was Ivanka Trump's dress that was abuzz.
As people on Twitter, Facebook and Instagram were swooning over Ivanka's dress I was furiously searching websites for blush colored dresses.  To no avail did the dress she was wearing turn up in my search, but Women's Wear Daily (WWD) had supposedly found the dress and it was from the Ivanka Trump collection for only $138.   The dress that WWD pointed people to was not the exact dress, which you could tell by looking at the neckline, noticing a lack of a slit and that the dress had stud detailing at the top.  Ivanka Trump's twitter account also pointed many people to that same dress the day after the she wore it at the RNC.  This has certainly caused some confusion, but if you read closely it says you can shop "the look" meaning not the exact dress.  However, the "exact" dress is supposed to be available this fall.
It will be interesting to see if it is in fact the exact same dress that makes an appearance on the racks of department stores this fall and if it really only costs $138.  Ivanka Trump was said to have worn many items of clothing from her own collection throughout the week of the RNC, but the items were definitely customized to fit her and perhaps look a little more elegant than the off-the-rack options available to the masses.  For example the white dress from her namesake collection on Wednesday night appears much longer on her than the dress of the same print that is sold in stores.
I hope for the many people who are in hot pursuit to own the Ivanka dress, that it does become available and soon!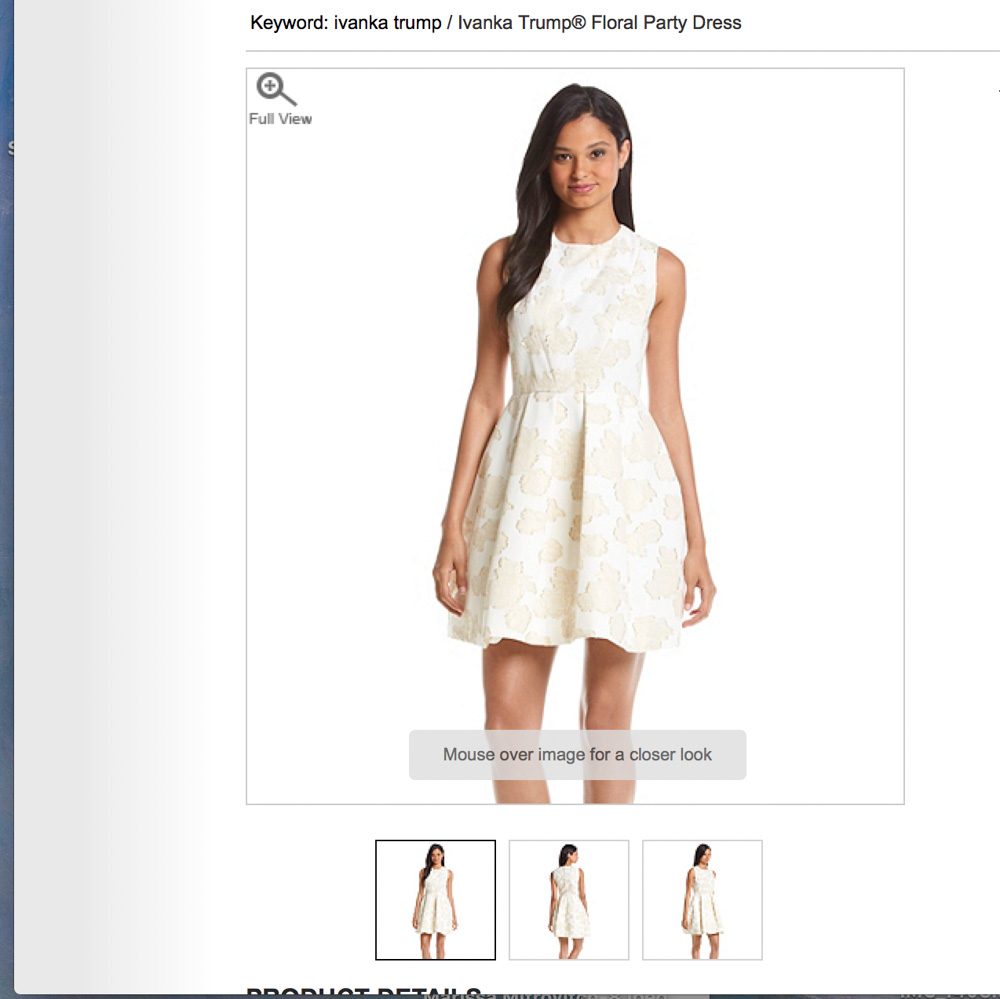 Photo from Bonton.com