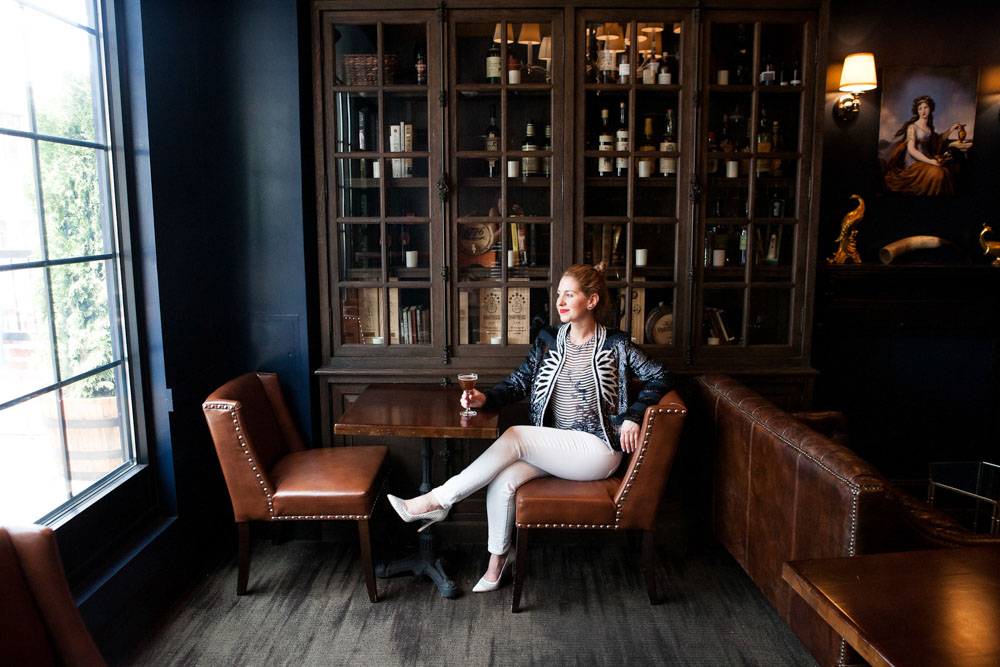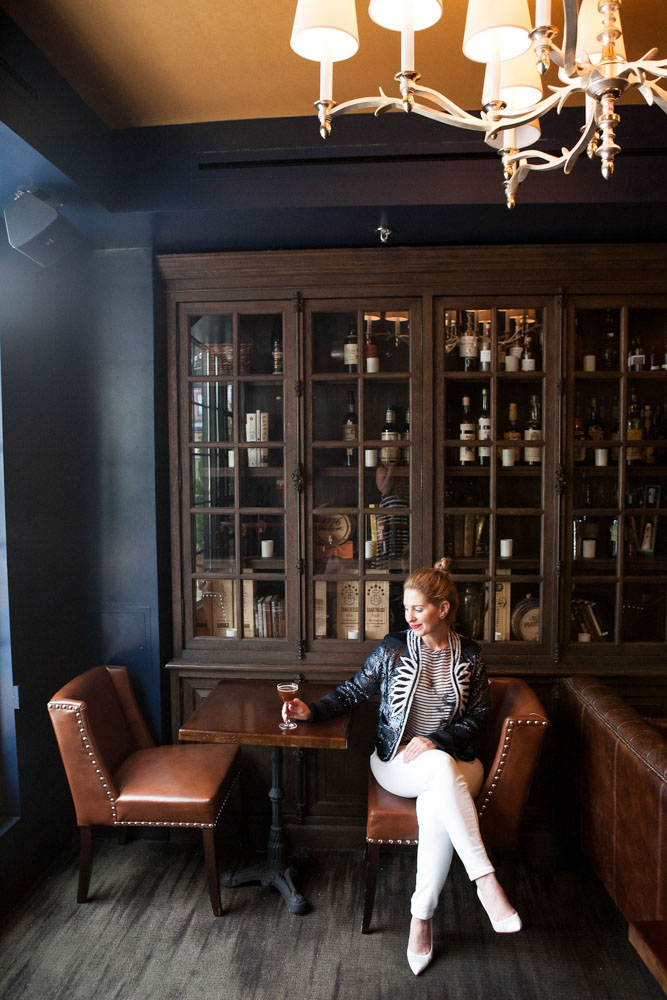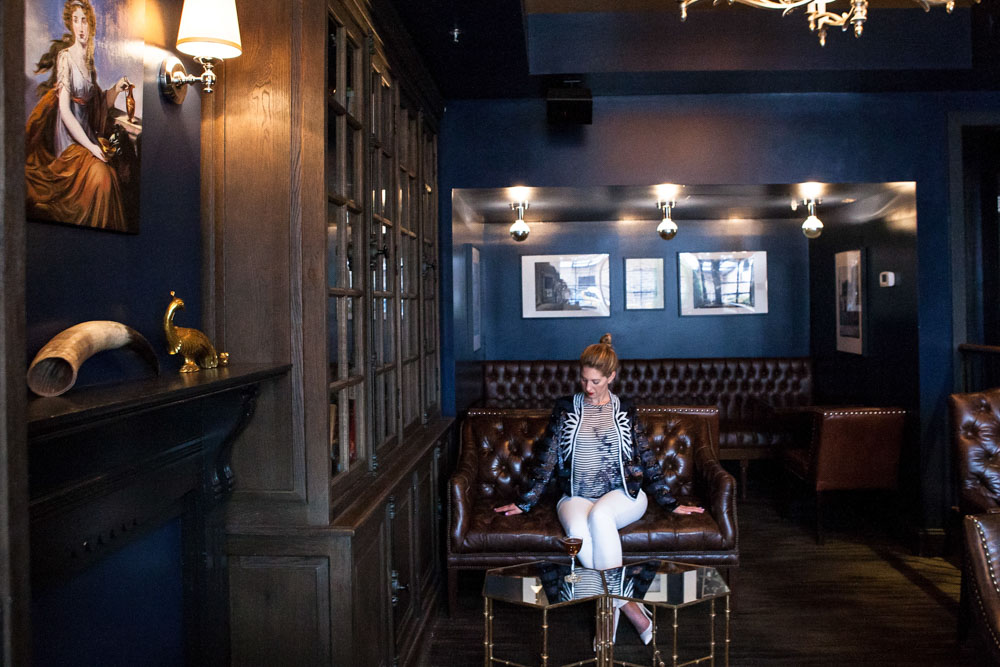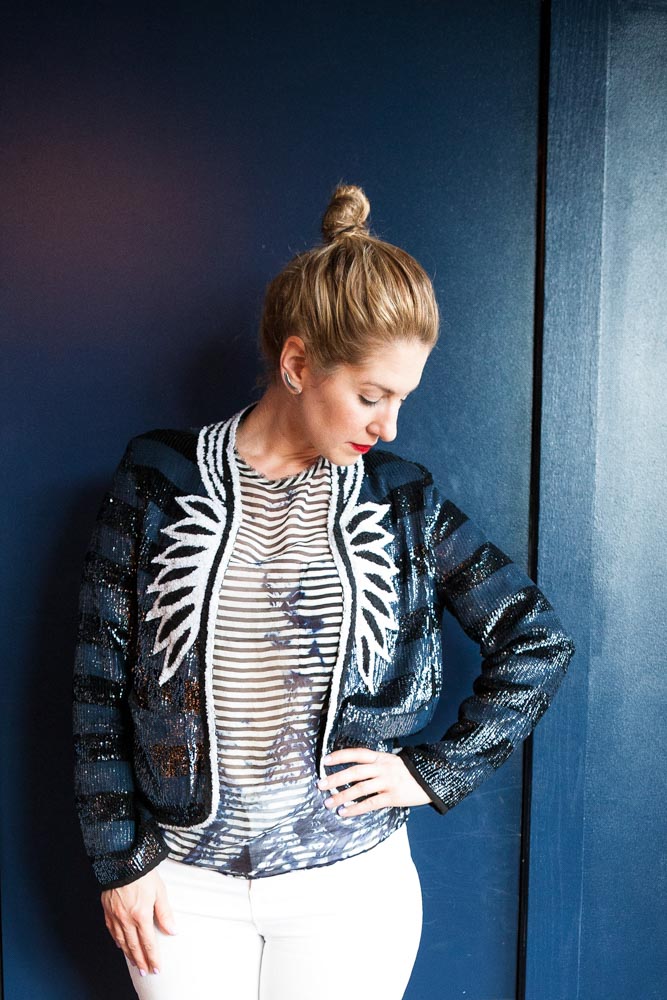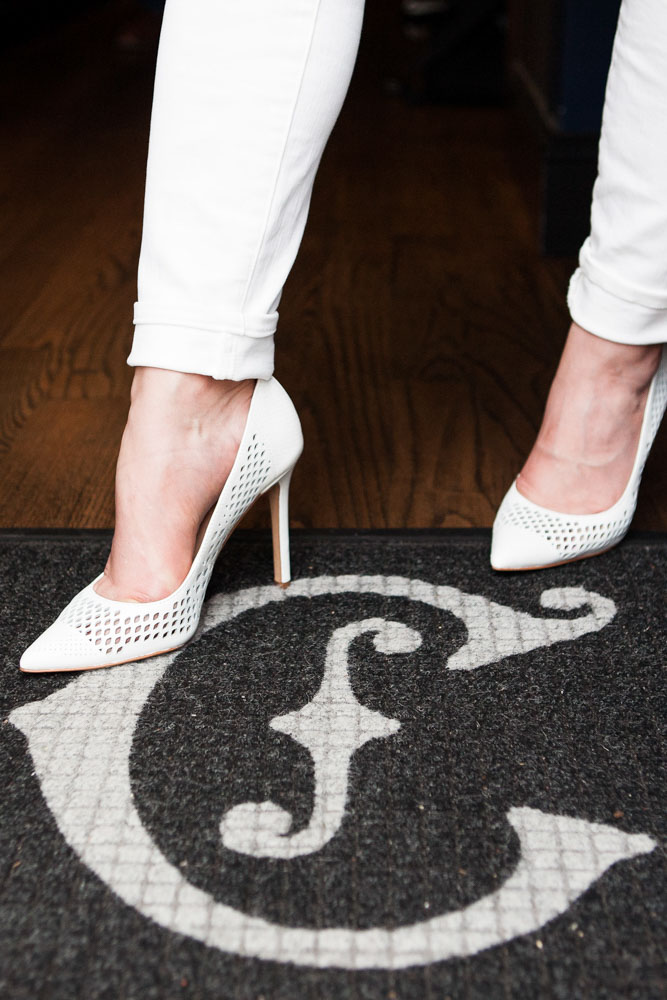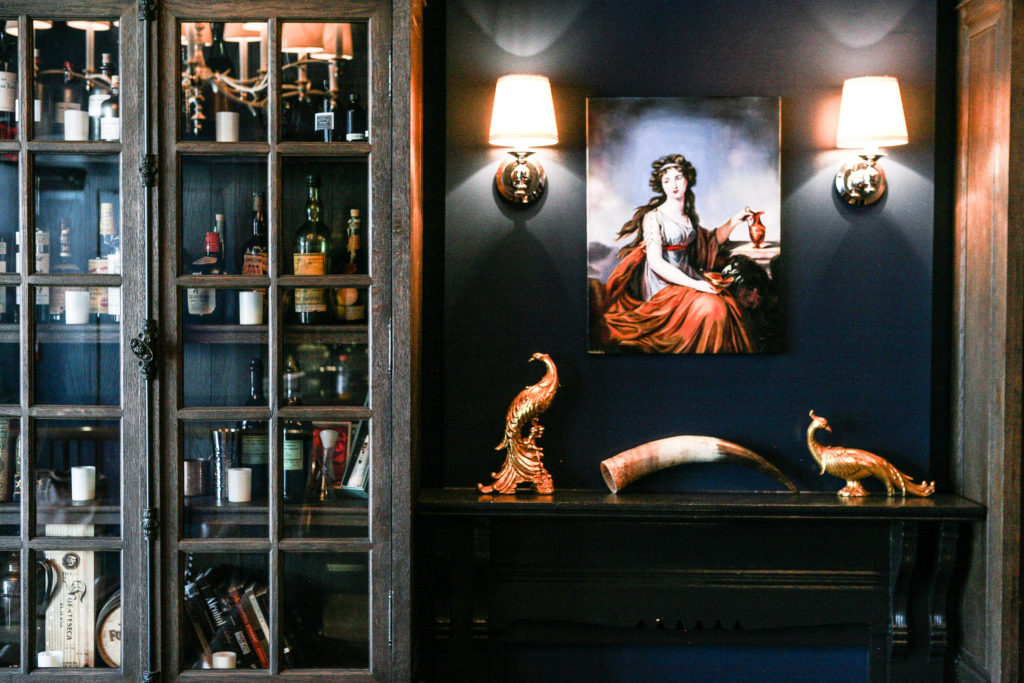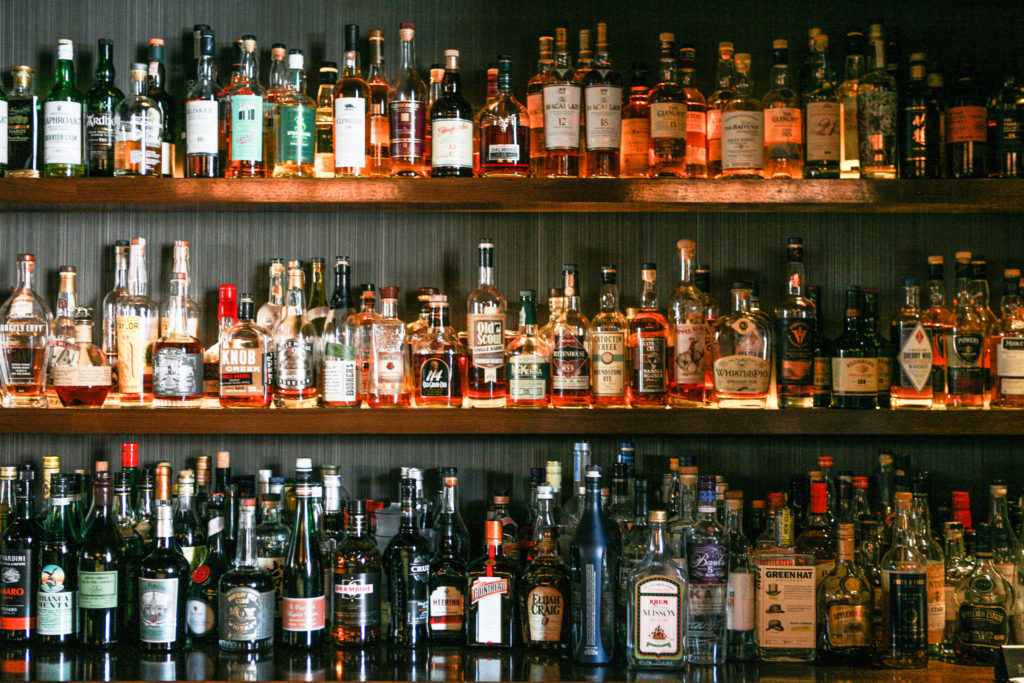 Jacket by Zadig and Voltaire  Shoes by Vince Camuto  Jeans by J Brand  Top by Raquel Allegra
As I've said before, I am a huge fan of sequins.  So, when I saw this jacket at Zadig & Voltaire earlier this summer it was game over.  I had to have it. CAUTION: Sequins can quickly look cheesy and/or matronly when styled inappropriately, which is most certainly NOT a good look. That said, there is almost always a way to incorporate sequins into an outfit for a modern and edgy look, especially when donned in a setting as fabulous as the sparkling detail on my Zadig & Voltaire jacket.  A setting such as the Spirits Library at Columbia Room. Wearing this jacket with all white for summer and a sheer navy tie-dye shirt underneath gives the sequins the exact breath of fresh air that they need in order to make the look work.
The Spirits Library at Columbia Room is a first-come, first-serve intimate bar setting where you can enjoy creative specialty cocktails or just about any other drink you can imagine.  The Library seats about twenty people, has comfortable leather chairs and a bookcase filled with liquor, many of them vintage with a bottle dating back to the early 1800s.
The service is equally as spectacular as the setting.  Upon arrival, you will be greeted and seated by Library Manager, Dante Datta.  Dante exudes a calm and collected presence no matter how busy the bar is and goes out of his way to make guests feel welcome. Additionally, you will be served by one of three talented and knowledgeable bartenders, who will ensure you get exactly what you are looking for.
If you have not yet checked out this space, I highly recommend making it a top priority.  Columbia Room is open Tuesday–Saturday. I guarantee it will be the most decadent library you've ever visited. Cheers!
Look for one last post from the Columbia Room "Tasting Room" coming soon.
Here are some other sequin picks I like to wear now and into the fall:
Photo Information: Photos taken by Anna Meyer at Columbia Room in their Spirits Library.
Thank you to Columbia Room for your hospitality for this shoot.