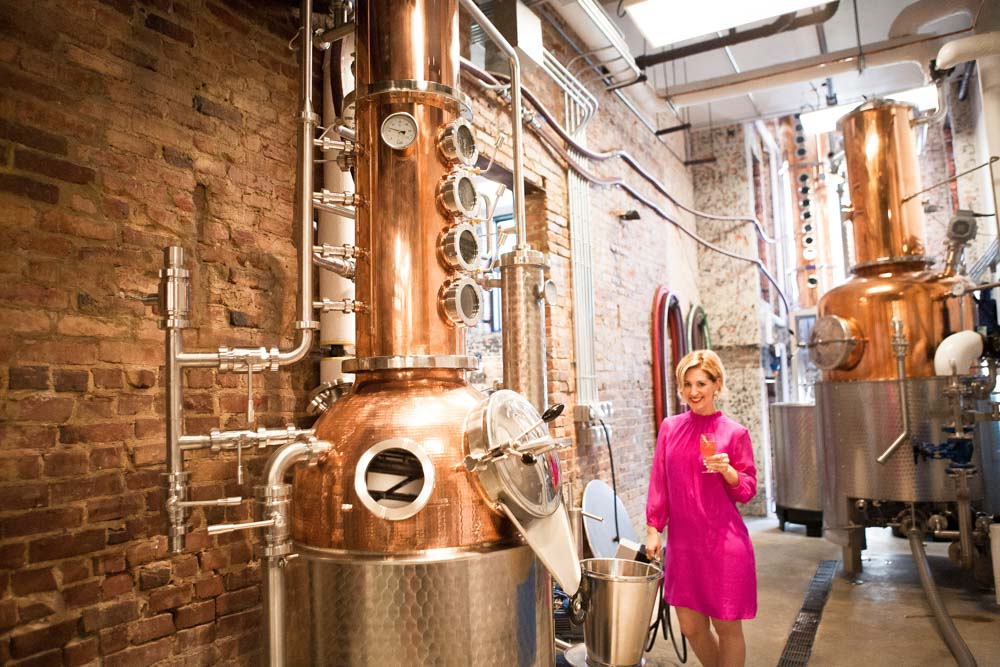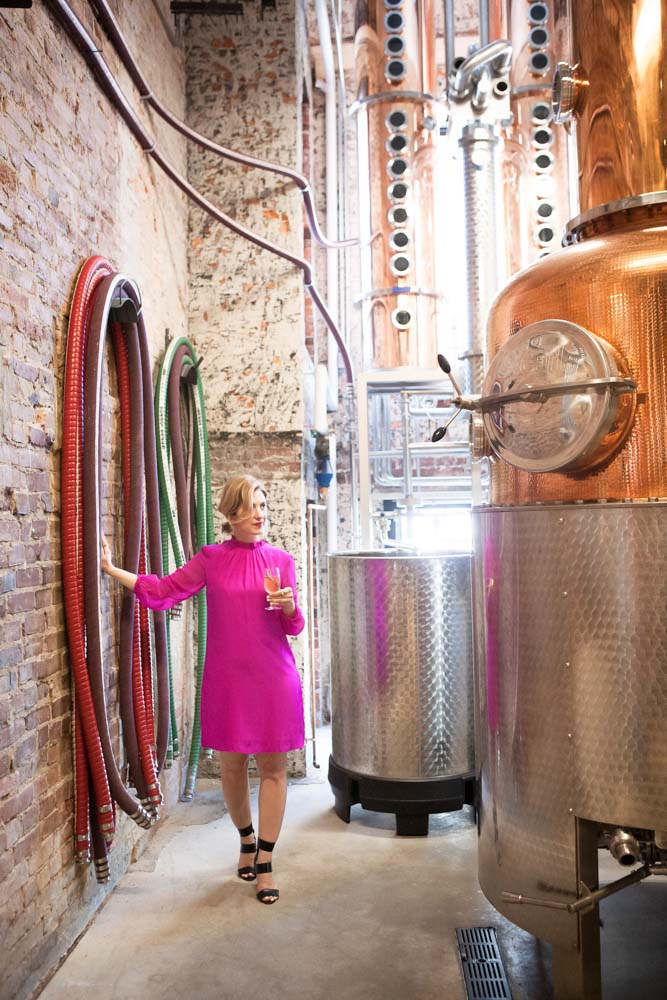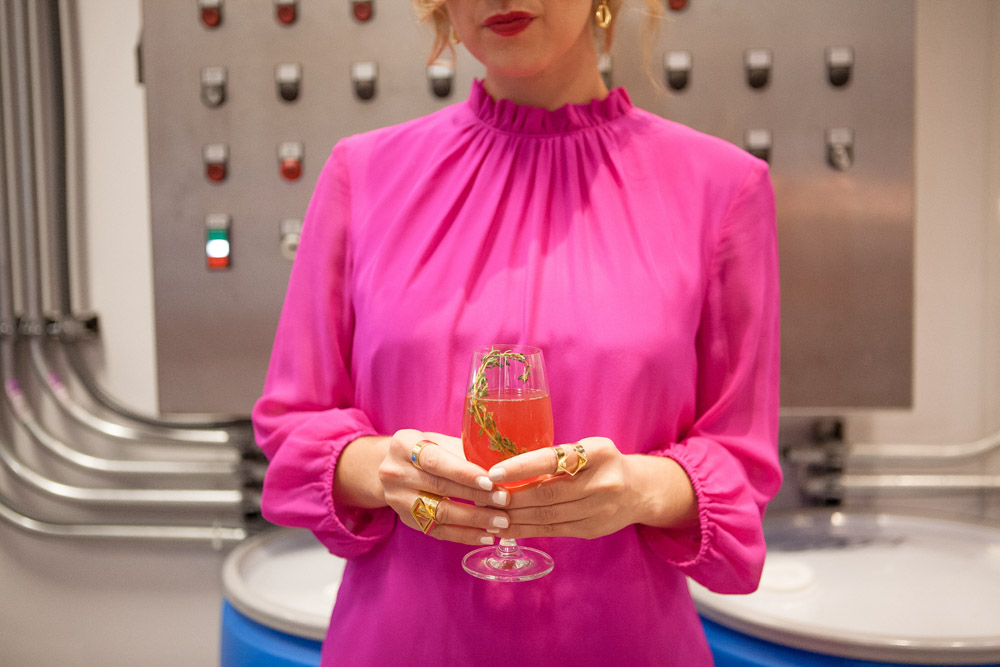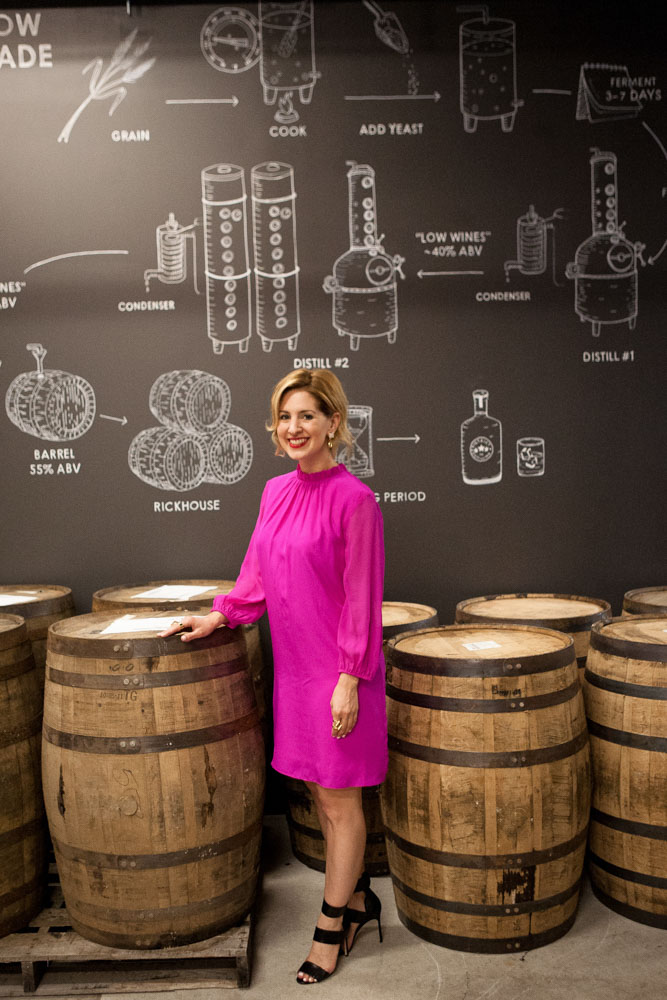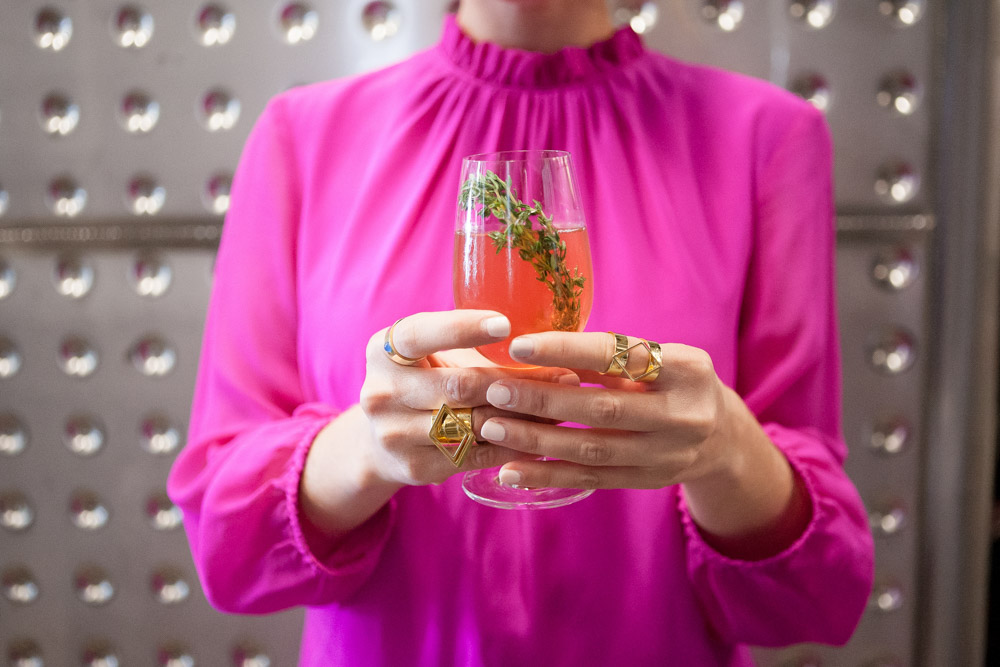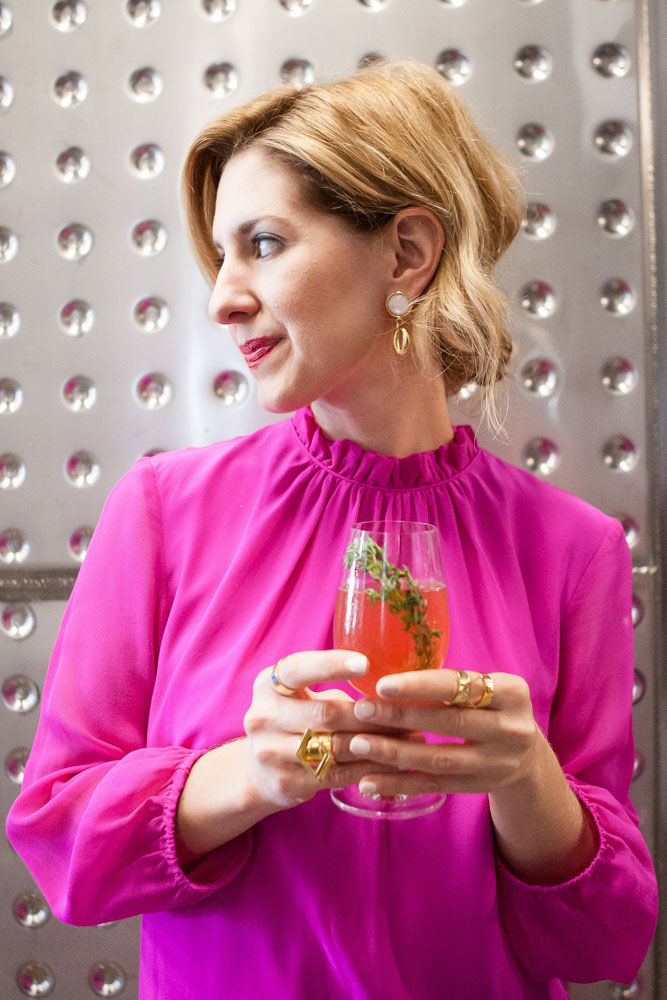 Many of the colors that are trending for fall are muted, but hot pink is the exception.  A little pop of it can go a long way or you can embrace it and wear it head to toe.  I rarely wear pink, but something about this bright color amidst neutrals makes wearing it very appealing.  You can get this exact dress at Sherman Pickey in Georgetown or here are some of my other favorite hot pinks items:
Politiquette Tip: Taking a fashion risk and wearing a bold color you might normally avoid can open you up to an entirely new perspective.
Photo Information:  Photos taken by Anna Meyer at District Distilling Co.
About District Distilling Co.
District Distilling Co. is the first Distillery + Kitchen + Bar in DC and it opened less than a month ago on August 26th.
District Distilling Co. is an amazing place for cocktails, dinner and tours where you can learn about the distilling process.  I have been lucky enough to experience all three and recommend you try this location at your earliest convenience!
The drink featured in this photo is their delicious "Vicinage" which includes Don Ciccio & Figli Cinque Aperitivo, Lillet Blanc, Thyme, Lemon, Brut.  It's meant to wake up your palate.  I can confirm it did just that!
Also, District Distilling Co. will be releasing their spirits at the end of this month, so this week!  The will be featuring Corridor Vodka, Backroom Bourbon, Buzzard Point Rum and Checkerbark Gin for tasting and for purchase in their retail space.
Thank you to District Distilling for your hospitality to Politiquette for this shoot!
*Dress via Sherman Pickey (loaned).  Jewelry via secondDaughter (loaned).