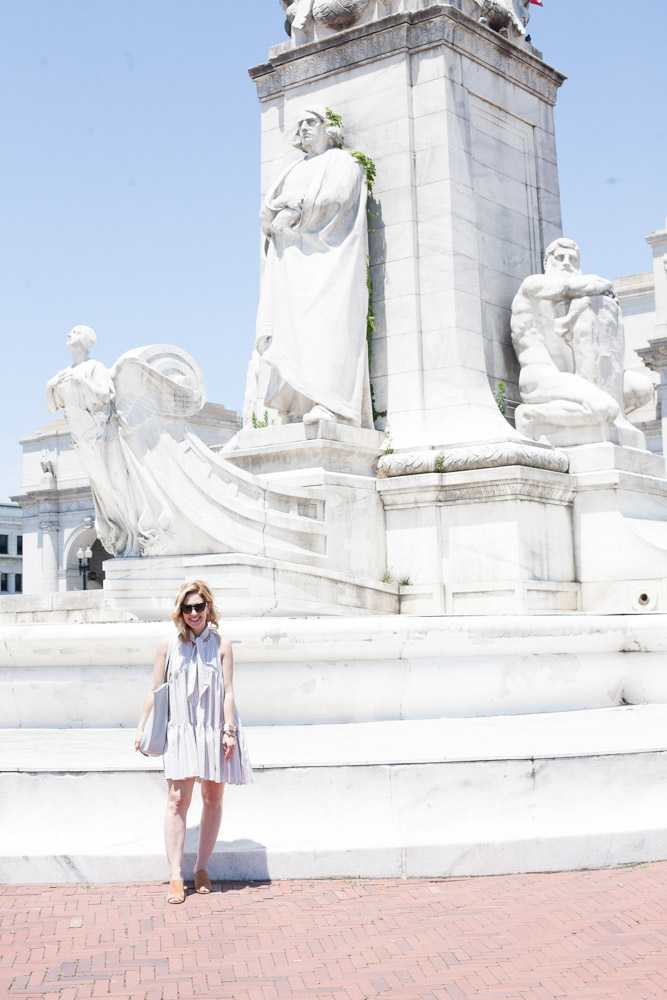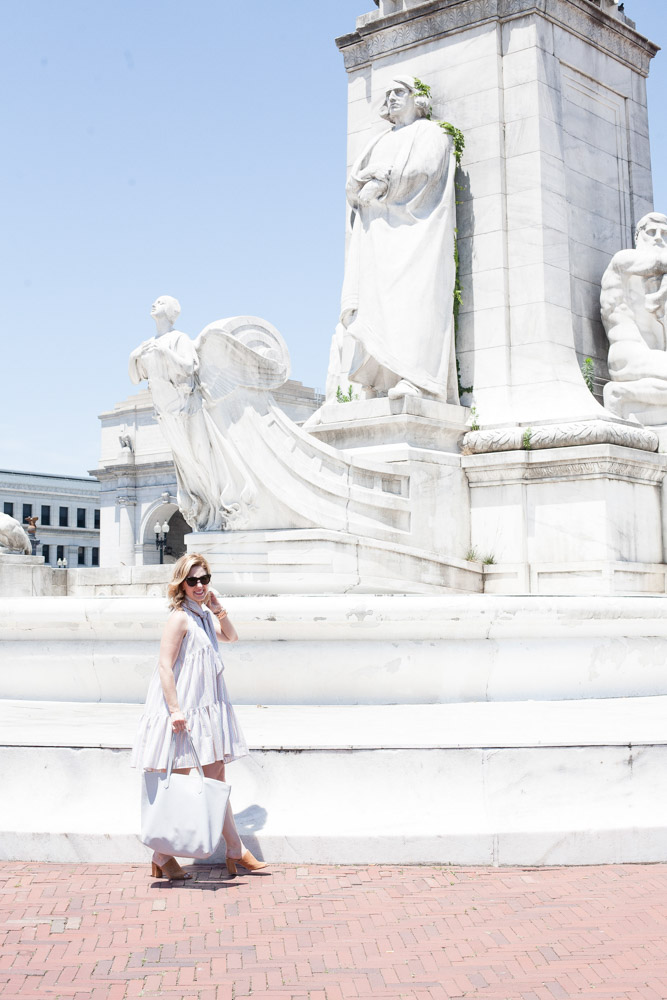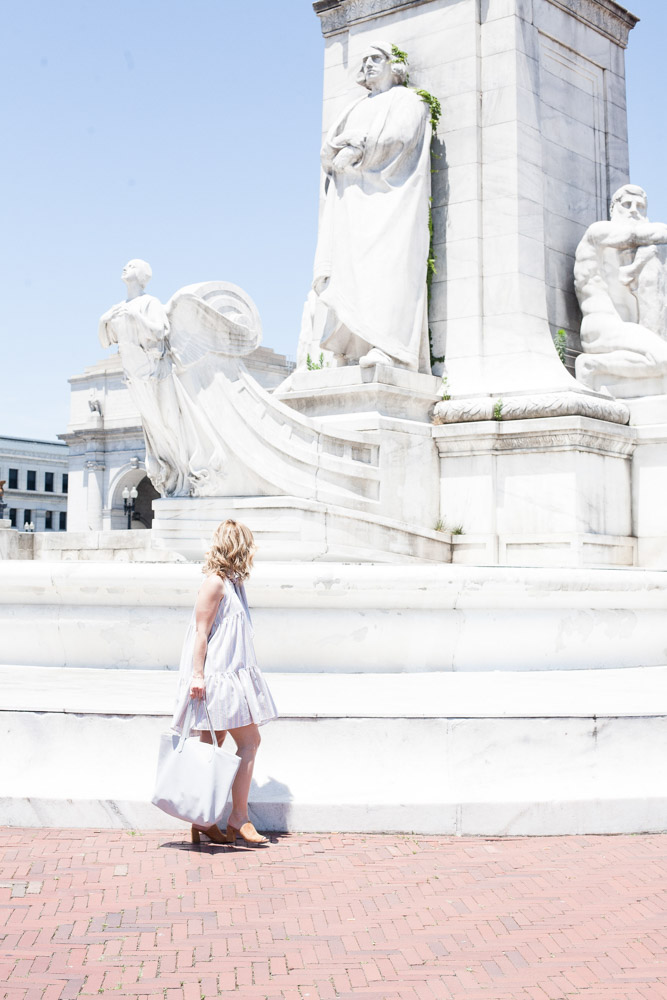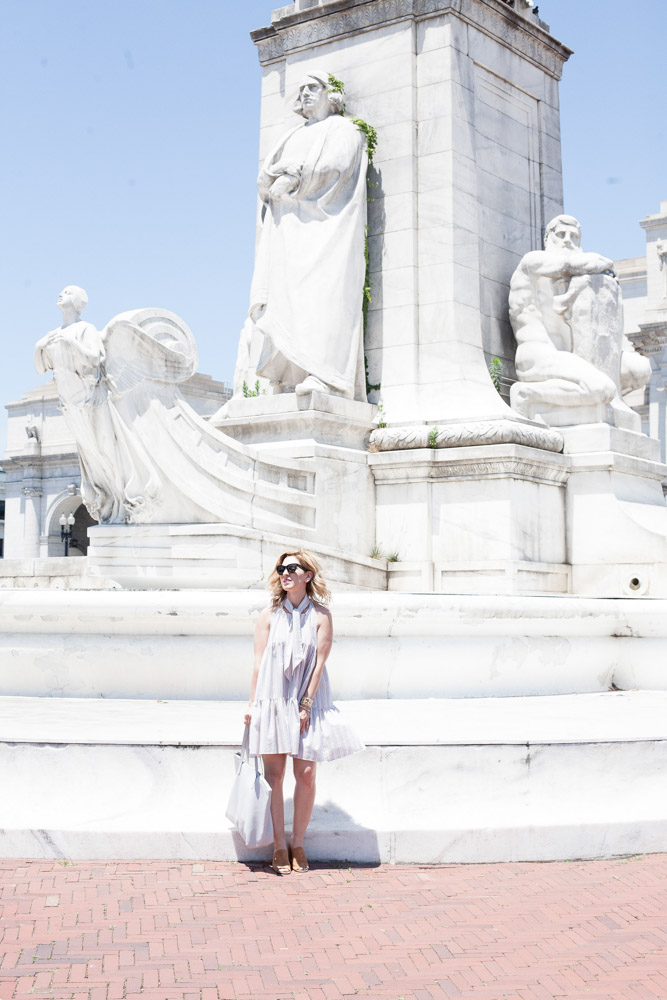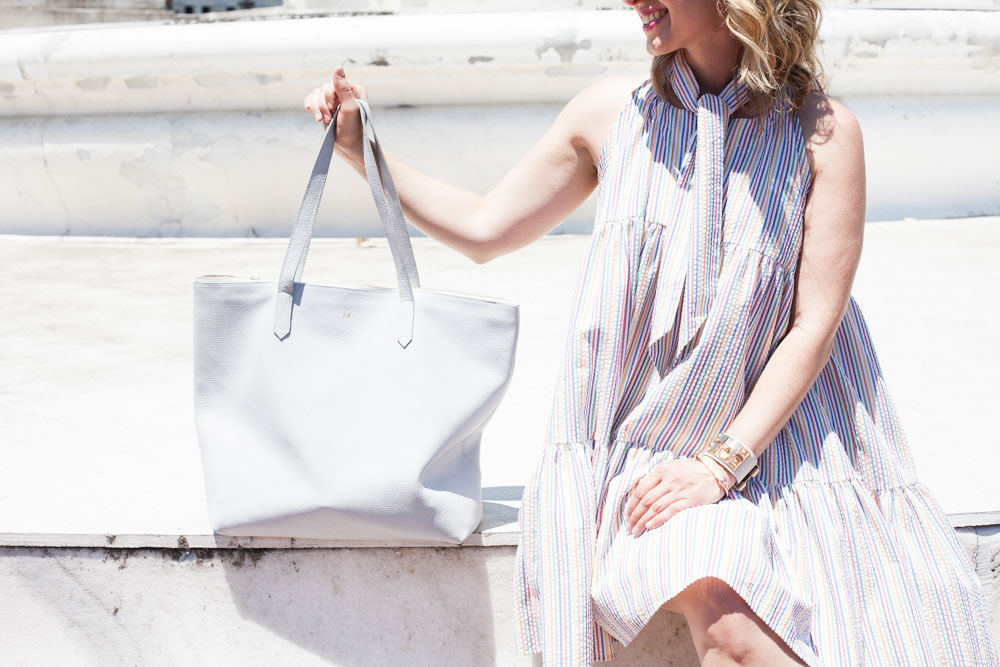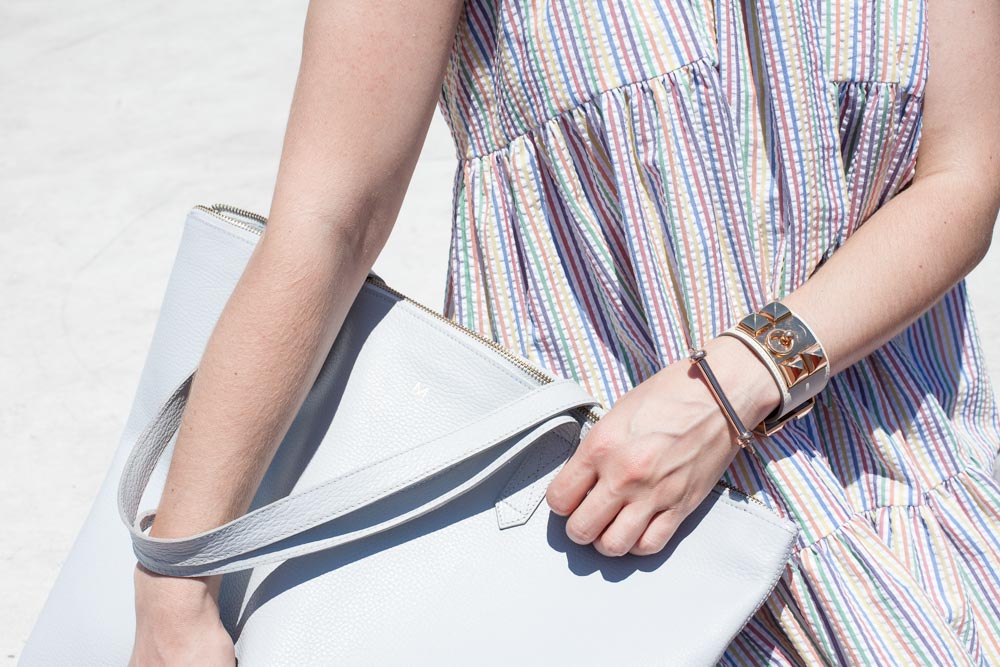 Dress by Lisa Marie Fernandez Bag by Cuyana Shoes by Maryam Nassir Zadeh Bracelet by Miansai
The final days of summer mean the last days of wearing materials like seersucker, well at least in DC.  I know the weather will still be warm throughout September, but there are certain material and looks you should retire after Labor Day; seersucker, linen and really anything fabric that makes you think island getaway should be put in storage for the year.  The good news is that the rules of fashion have changed dramatically and you can wear most things year round now, including white.  I will show you in my upcoming post how I plan to wear white throughout September.
Politiquette Tip: Labor Day does mean retiring too many things, but seersucker, linen and island prints need to be put in storage.
Photo Information:  Photos taken by Anna Meyer in front of The Columbus Fountain at Union Station.
My look:
Other Lisa Marie Fernandez and seersucker looks I like: