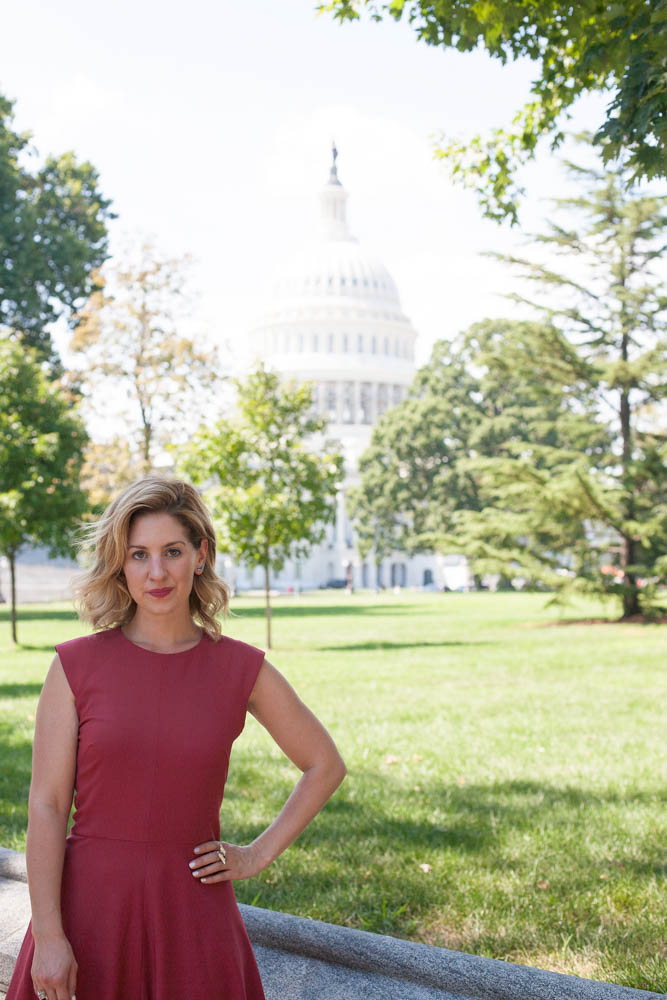 After a long recess Congress is back in session and Washington, DC is back in business for at least a month.  What this means is gone are the days of office casual and time to get dressed in office chic attire.
One of the most versatile and easy ways to look great for the office is wearing flattering, solid color dresses.  These dresses can be accessorized in many ways and are stylish, yet understated.  Some of the my favorite go-to solid color dresses are designed by MM.LaFleur.  I was exposed to this brand at a Politico Women Rule event a few years ago and have admired the brand ever since.
MM.LaFleur is also one of my favorite brands for workwear and this is likely because the founder was in a conservative, professional environment similar to that of DC before founding the company.  Sarah LaFleur, was formerly in finance with a closet "packed with blah-feeling pantsuits, … she dreamed of a more inspired wardrobe for herself and all professional women."
MM.LaFleur now has a cult following which includes many DC professionals, myself included, and as the brand gains notoriety, the collection continues to expand to include even more beautiful designs.
All dresses featured in this post are by MM.LaFleur.
Look 1  The Toi Dress
Look 2  The Annie Dress
Look 3 The Cherie Dress
Look 4 The Christine Dress
Politiquette Tip: A great fitting, solid colored dress can get a lot of traction in your closet.  You can make this dress feel unique and new every time you wear it by changing up your accessories.
*Thank you to MM.Lafleur for partnering on this post.
*All jewelry by secondDaughter (loaned).
Photo Information: Photos taken by Anna Meyer on Capitol Hill.