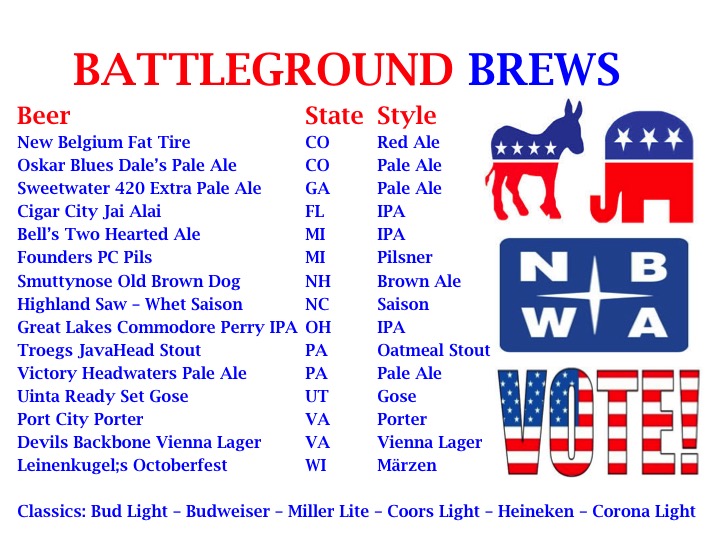 Election Day has finally arrived! This has been one of the most exciting campaign cycles in recent memory, particularly when it comes to the level of voter engagement. Voters are lined up around street corners across the country, and are actively engaged on social media with #iVoted posts. While the polls are still hours away from closing, the country is certainly ready to elect the next President of the United States.
Tonight, I will be celebrating the election results in style at an event featuring brews from 20 battleground states! These beers have been selected to represent the most contentious states in this election. I plan to post updates from the event throughout the evening as the results roll in!
Wherever you are celebrating this evening, you can use this curated list of beers as a guide for your menu!
If you aren't familiar with some of the beer styles listed above, you can find a great guide here.  You can also find pairings for these beers here.
Follow these Hashtags: #WPElectionNight #BattlegroundBrews #RedWhiteandBrew
*Thank you to National Beer Wholesalers Association for partnering on this post.