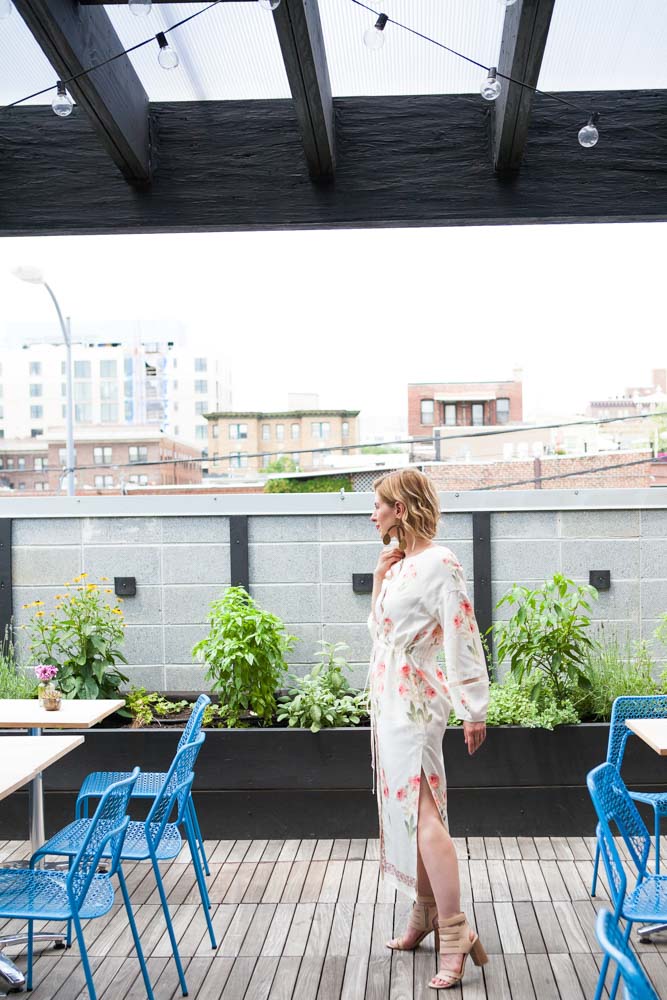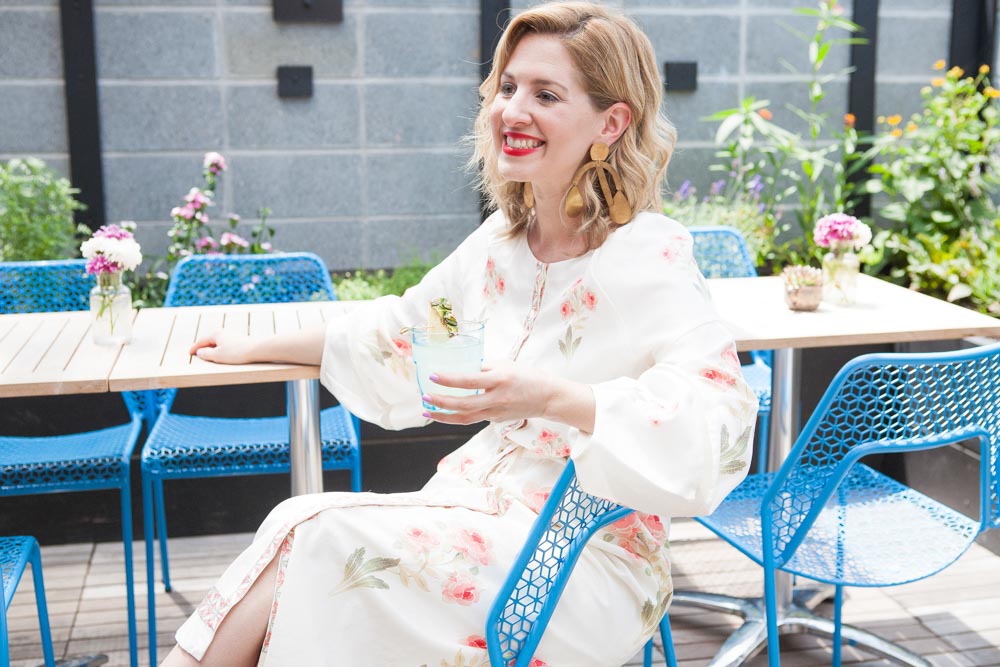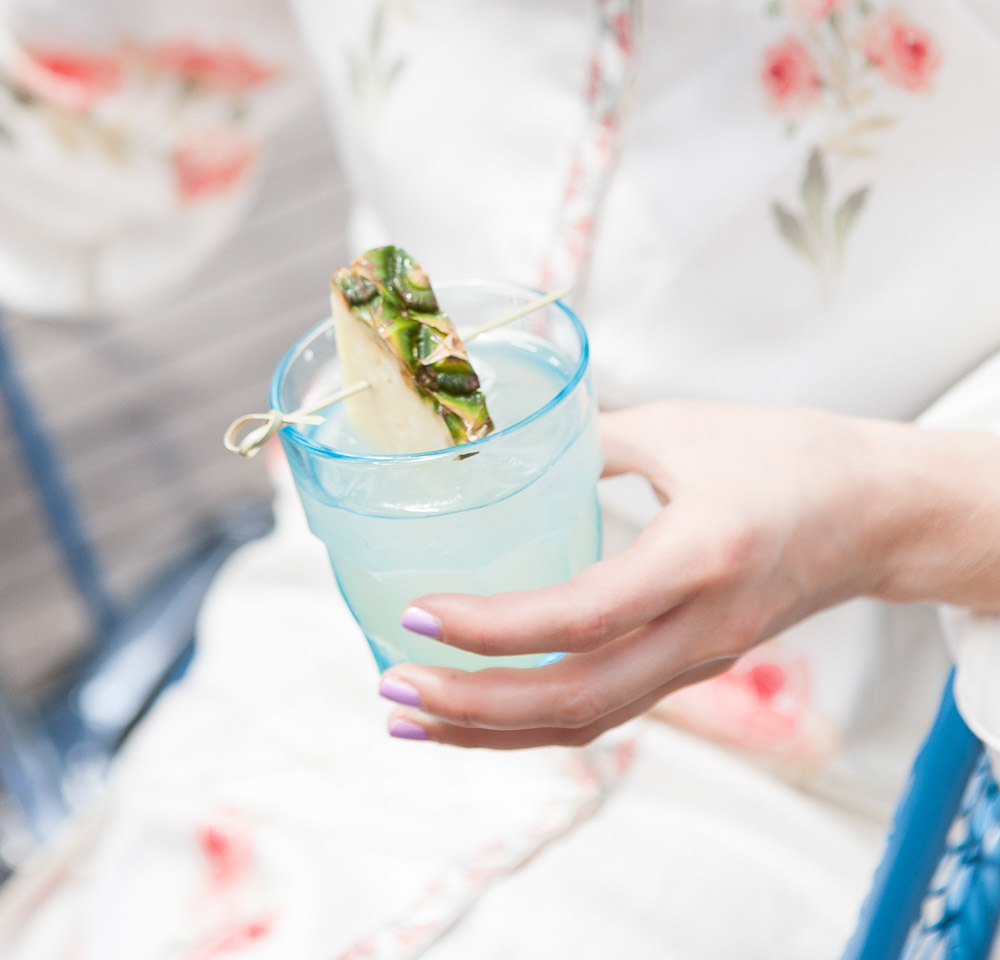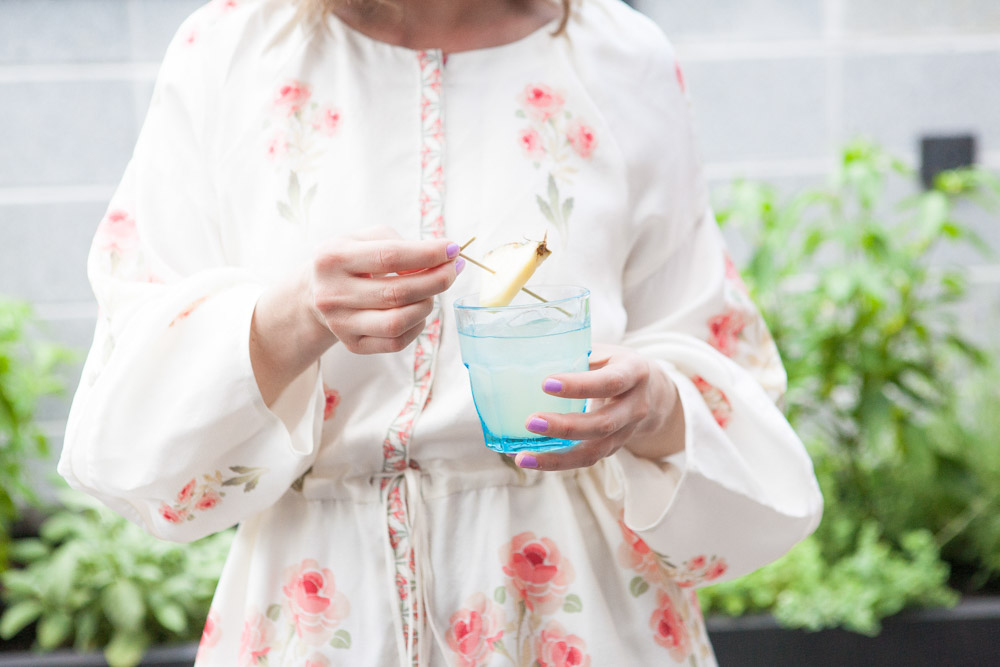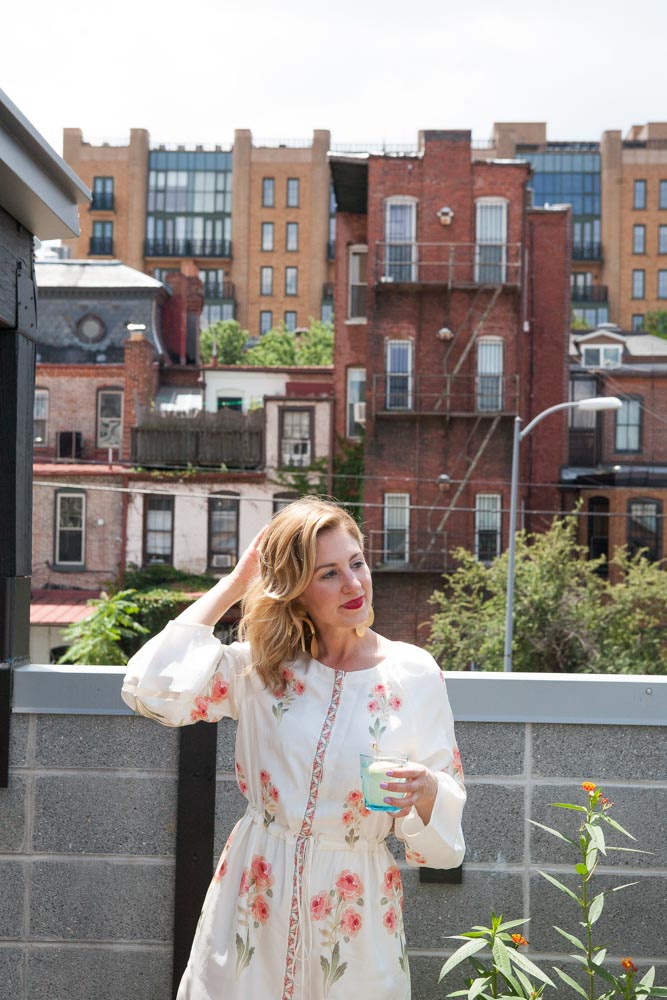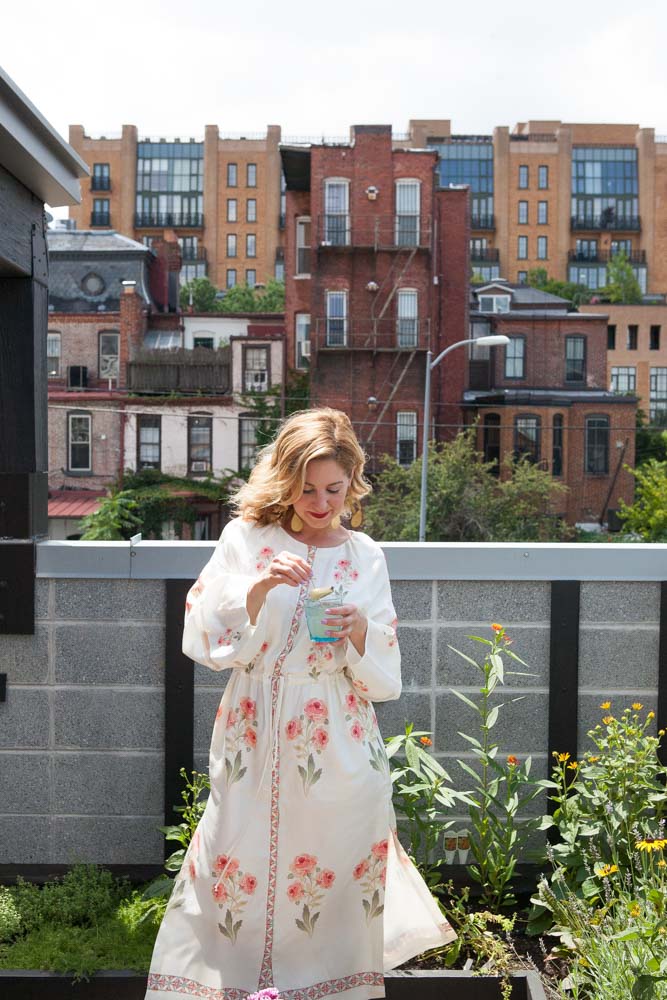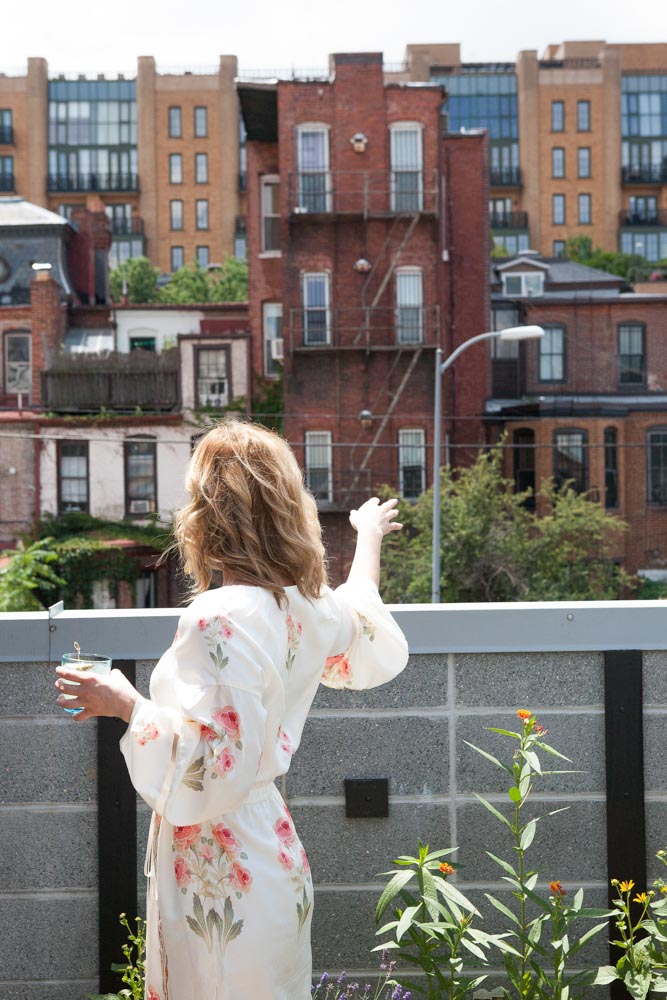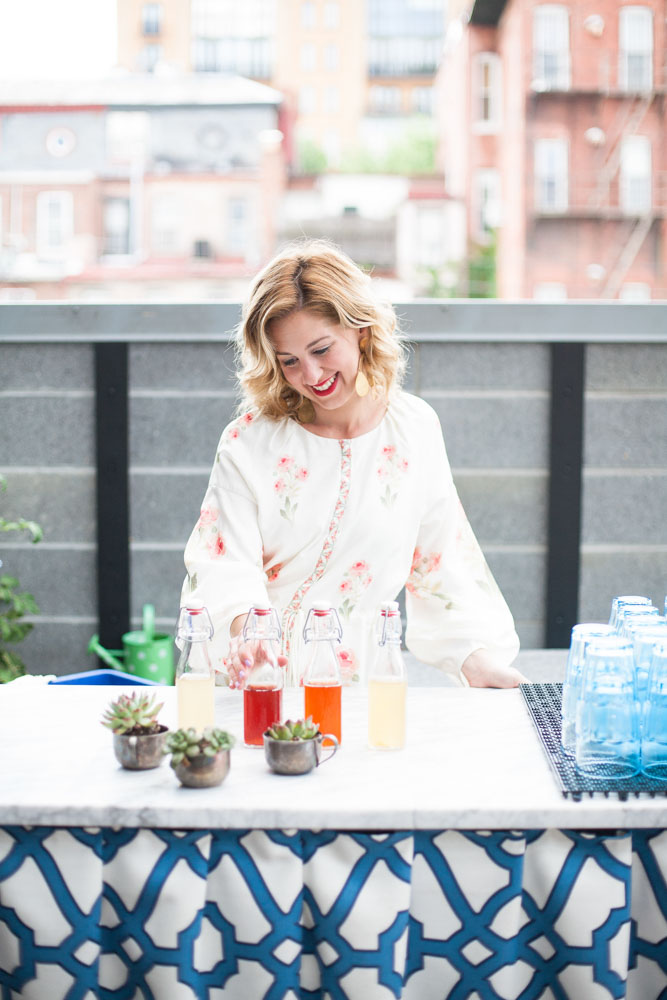 Dress by Vilshenko
One of my favorite places to grab cocktails in DC is Columbia Room in Blagden Alley.
You may recall the original Columbia Room was located in a side room of The Passenger, where Derek Brown first created a place for the "fine sipping" of cocktails. Now housed in this new location, Columbia Room has grown up to an provide an even more astounding experience where continuously innovative cocktails are served.
There are three distinct spaces at Columbia Room, each with its own concept and cocktail menu to match. Each area inspires one to dress for the occasion and compliment the venue. The most recent addition to the trio (though the first one you'll encounter at Columbia Room) is the Punch Garden. As you might have guessed, the Punch Garden is outdoors. Accented with bright blue chairs, edison-style string lights and an array of flowers, this colorful space is matched with refreshing punches and bottled summertime cocktails. The decor and drinks offered on the Punch Garden go well with flirty dresses for women and lightweight, light colored clothing for men.
The Punch Garden is the vision of the radiant Adriana Salame Aspiazu, you met her here during Miracle on Seventh Street. Adriana is one of the many bartenders who bring the amazing soul of Columbia Room to life. She always keeps the spirit of the space alive through her own romantic-bohemian style choices and her sparkling personality.
Until the summer ends, this is a wonderful place to spend your nights outside. The photos I am featuring today are taken in the Punch Garden.
I will be sharing more about the other Columbia Room settings later this week and next.
Photo Information: Photos taken by Anna Meyer.
Thank you to Columbia Room for your hospitality for this shoot.
My dress and other similar styles: