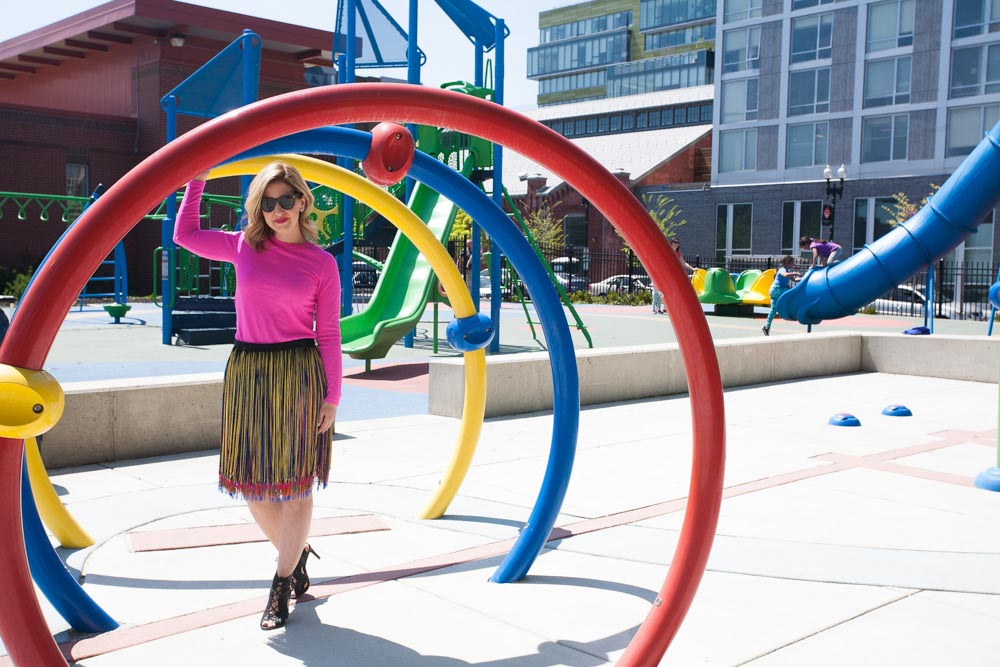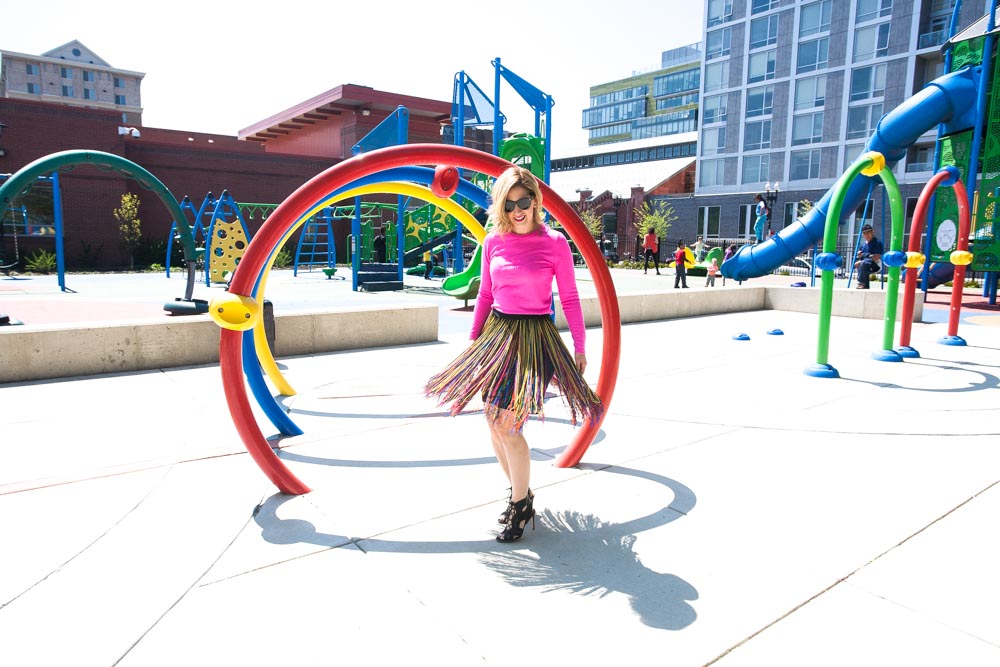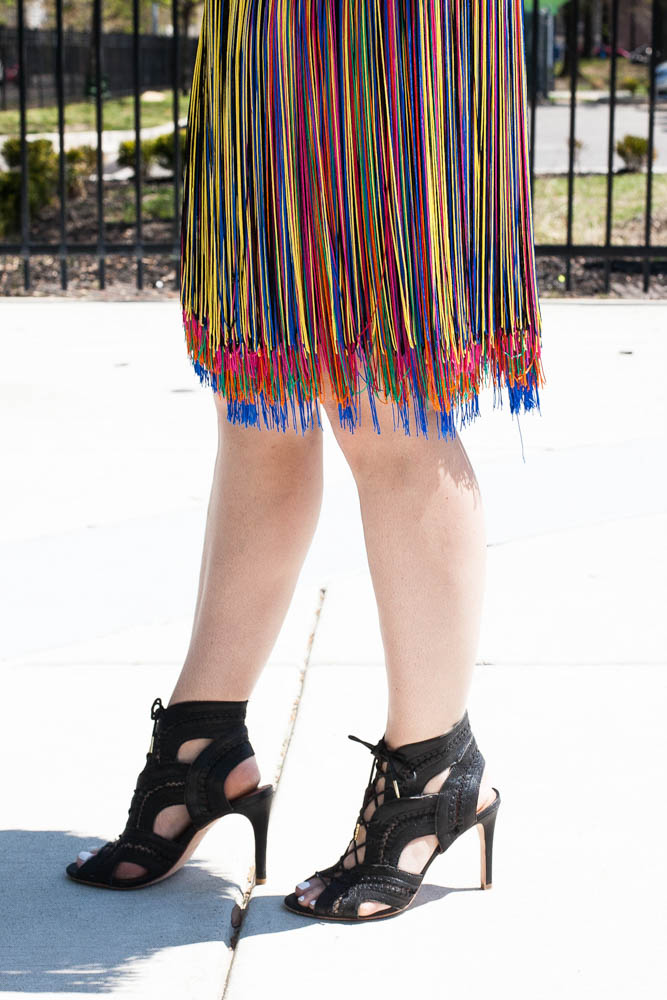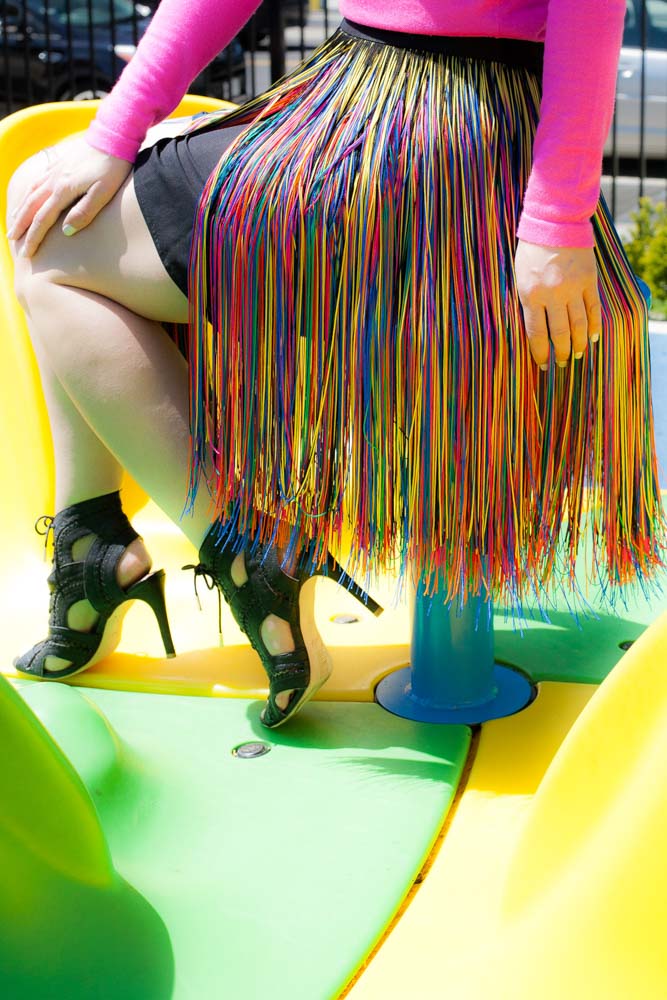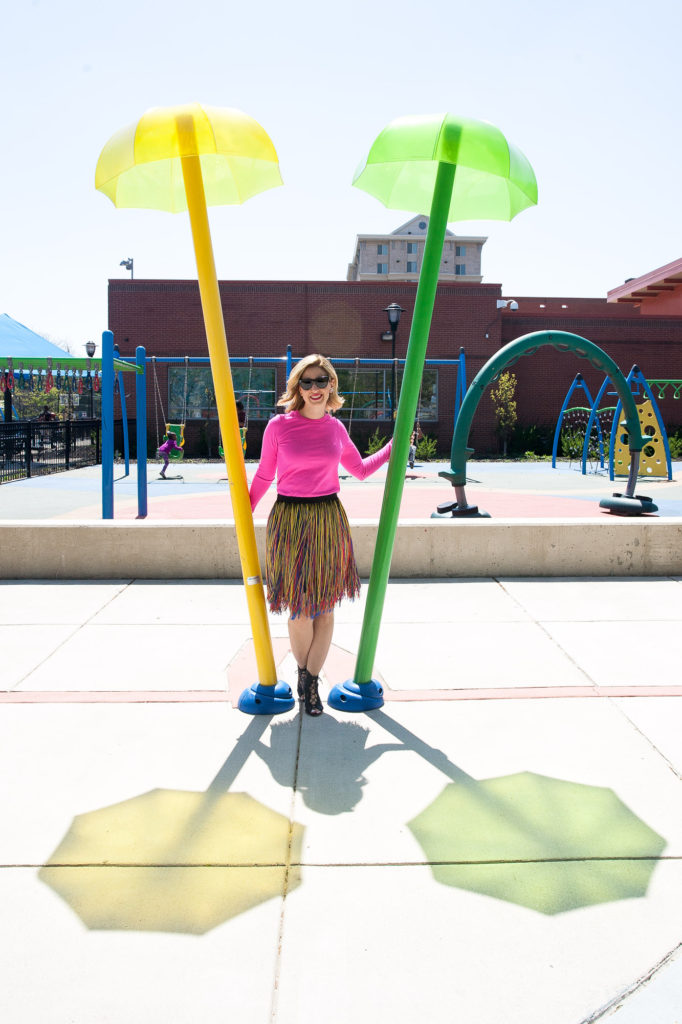 Skirt by Christopher Kane | Sweater by Equipment (old) | Shoes by Joie (old)
When fashion speaks to you, you should listen! That is exactly what happened when I encountered this Christopher Kane skirt. I was extremely drawn to the bright colors, fringe details and uniqueness of this skirt. This skirt is one of the most immediate purchases I have ever made (I usually ruminate for days).
When it comes to fashion, if your instinct is overwhelmingly positive towards a piece of clothing, I guarantee you will find ways to wear it. This skirt seemed very impractical, but I have worn this skirt many times and I will continue to.
All things Christopher Kane fringe:
Similar items:
Photo Information: Photos taken by Anna Meyer.