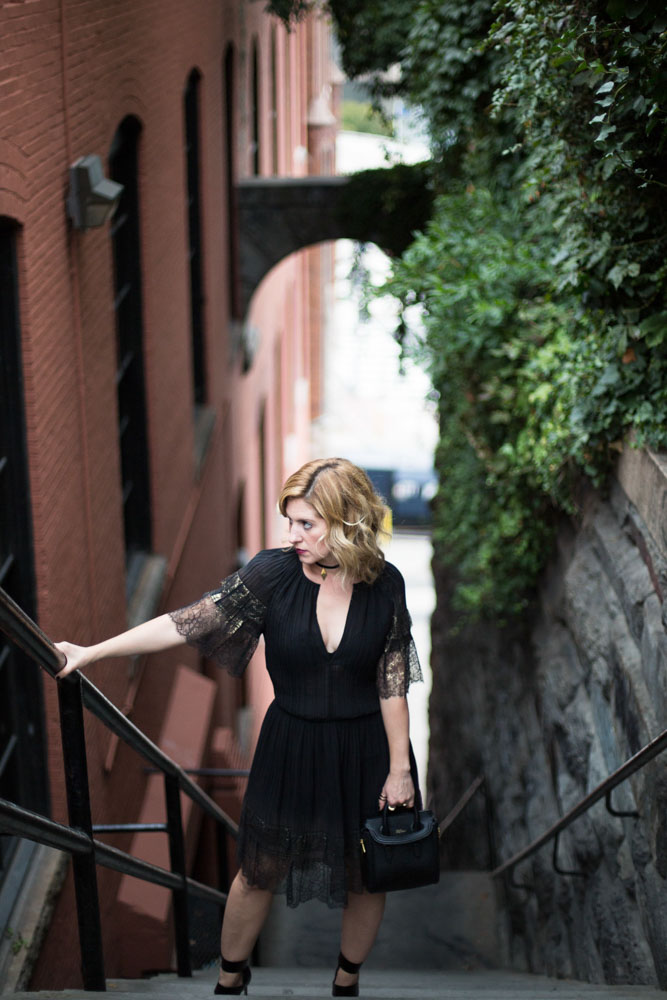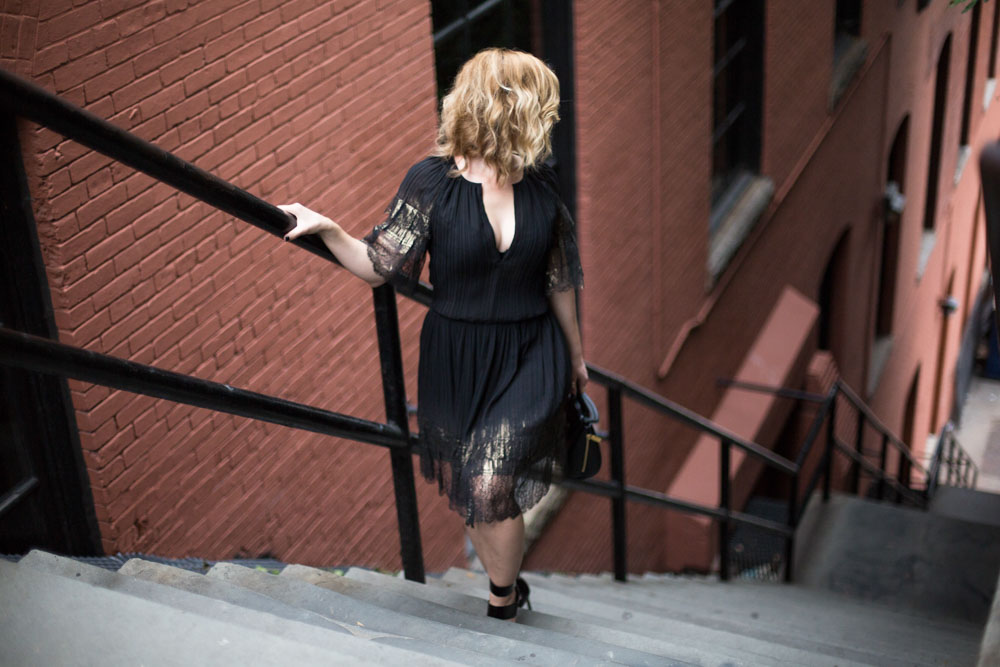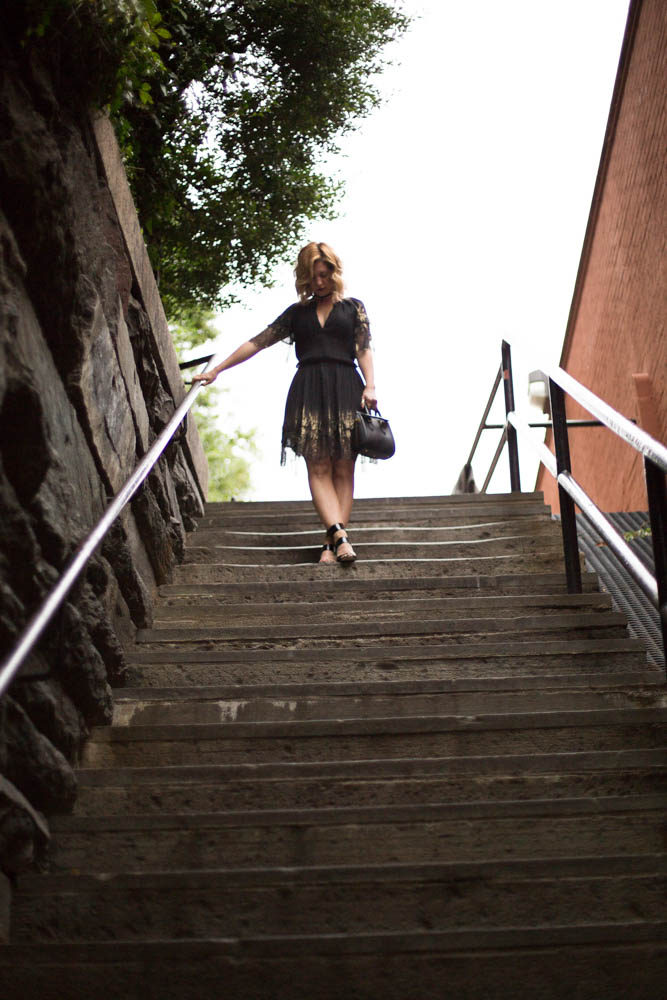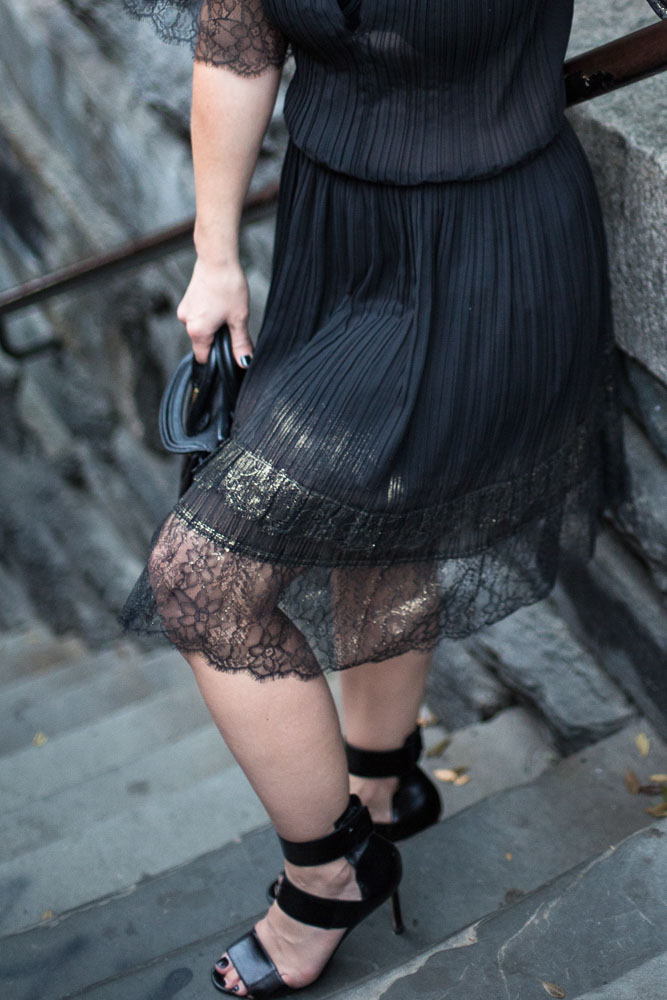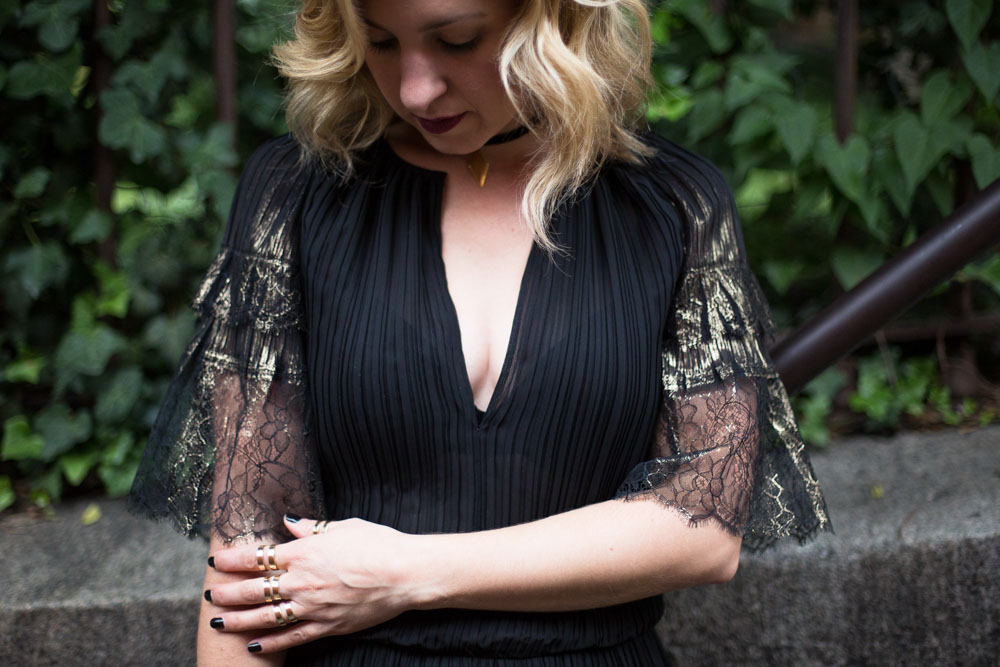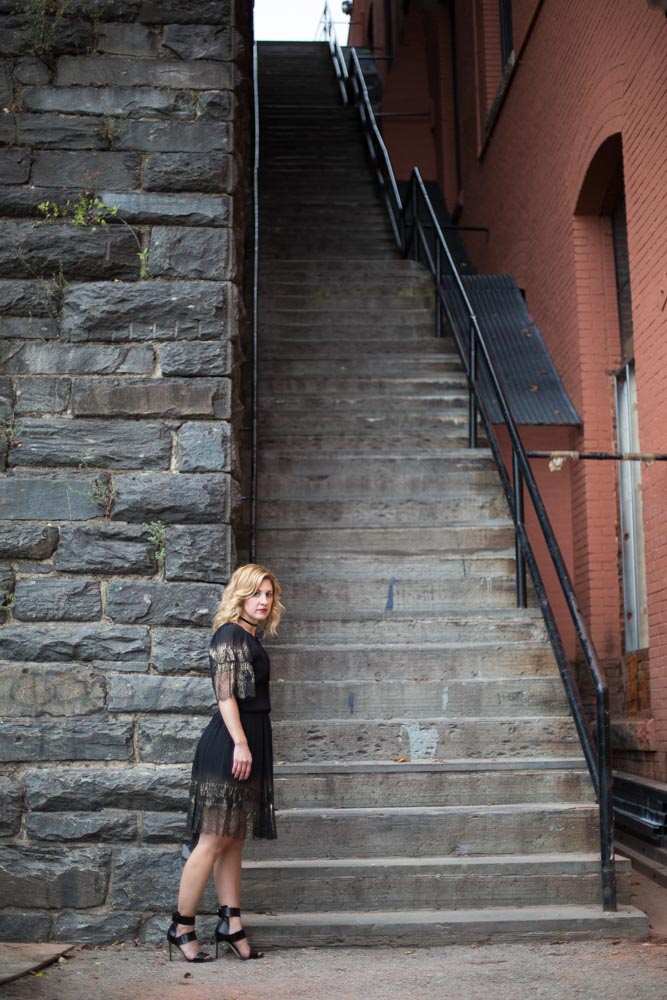 Dress by Alberta Ferretti (old); Shoes by Manolo Blahnik (old); Choker by Vanessa Mooney; Purse by Alexander McQueen; Nails OPI; Lips Giorgio Armani
I'm not much for costumes, but I am a fan of the spooky part of Halloween.  As a result, some of the gothic glam trends for fall have me intrigued.  The easiest way to "bring" this fashion trend is with dark black nails and lips.  I still wear Lincoln Park After Dark regularly and my favorite dark lipsticks are Giorgio Armani 602 and Nars Liv.  True black nail polish and lipstick can be widely be found during the Halloween season for very reasonable prices at most drugstores.  You can wear both of these cosmetics everyday without going full goth, but this is definitely the season both from a holiday and fashion perspective to try this look out.
Politiquette Tip: Cosmetics can be one of the most cost-effective ways to embrace a seasonal trend.
Photo Information:  Photos by Anna Meyer taken at the "Exorcist Steps" in Georgetown.
Goth Glam Makeup Recommendations:
Gothic Glam Outfit Ideas: