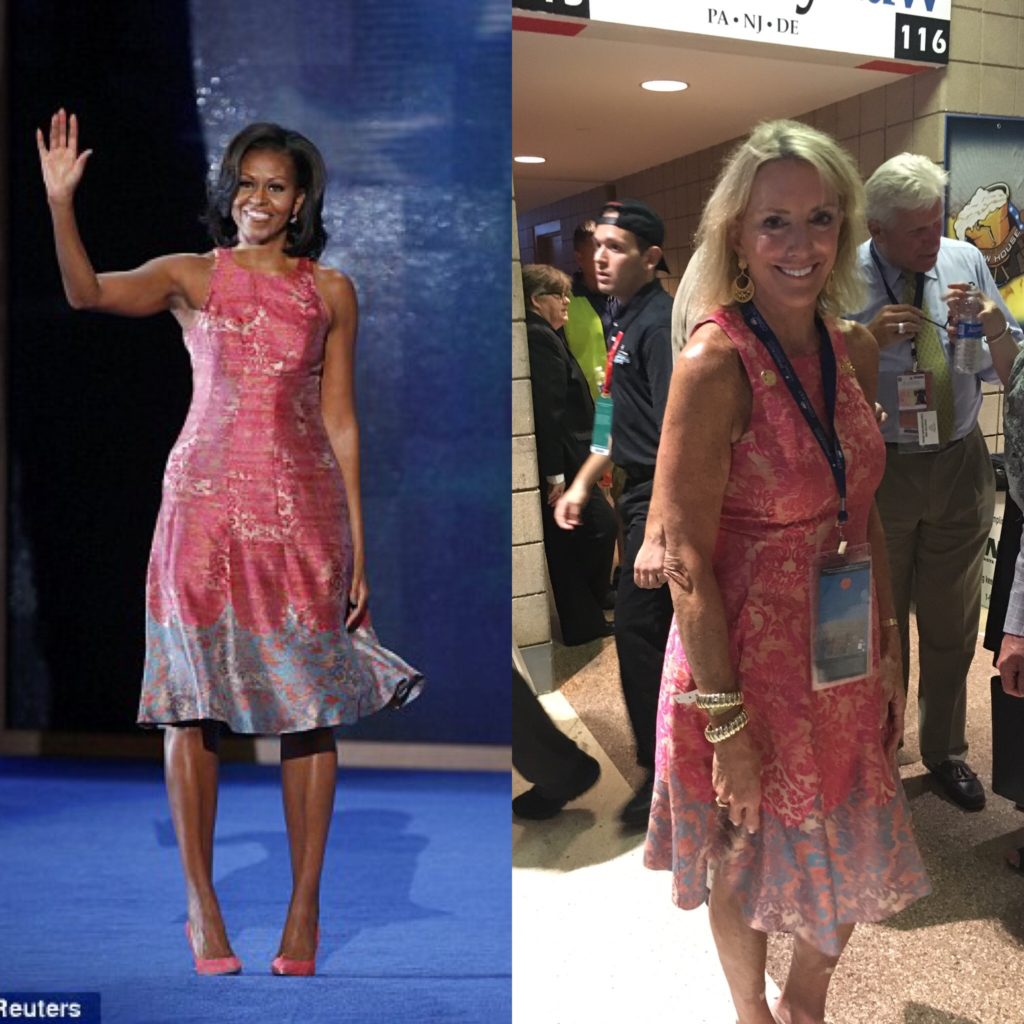 First Lady Michelle Obama at the DNC in 2012 (photo by Reuters); Ambassador Elizabeth Frawley Bagley at the DNC in 2016
When I spotted Ambassador Elizabeth Frawley Bagley at the DNC last week wearing the same dress that First Lady Michelle Obama wore to deliver remarks at the 2012 DNC convention, it reminded me how Michelle Obama was really the first politico to sell clothing, albeit unintentionally.  We all remember how Jenna Lyons was promoted for the exposure and sales that resulted from the First Lady wearing J. Crew.  The First Lady has brought exposure to many designers since 2008 and has really given a substantive voice to the fashion community.  The Tracy Reese dress that she wore in Charlotte to deliver a speech in 2012, is no exception.
The past two weeks have been fashion heavy on the "political convention runway."  Both Melania and Ivanka Trump managed to sell out the dresses that they both wore.  Ivanka even wore her own fashion line, which was a brilliant marketing play.  Her brother Donald Jr. wore a tie made by the Donald Trump brand, and then at the Democratic National Convention Eva Longoria was dressed for primetime in a dress from a clothing line she designed for The Limited. I'm not surprised that fashion is front and center in politics, but it has been very interesting to watch how much of a role fashion has played at both political conventions and more notable how the fashion has influenced sales.