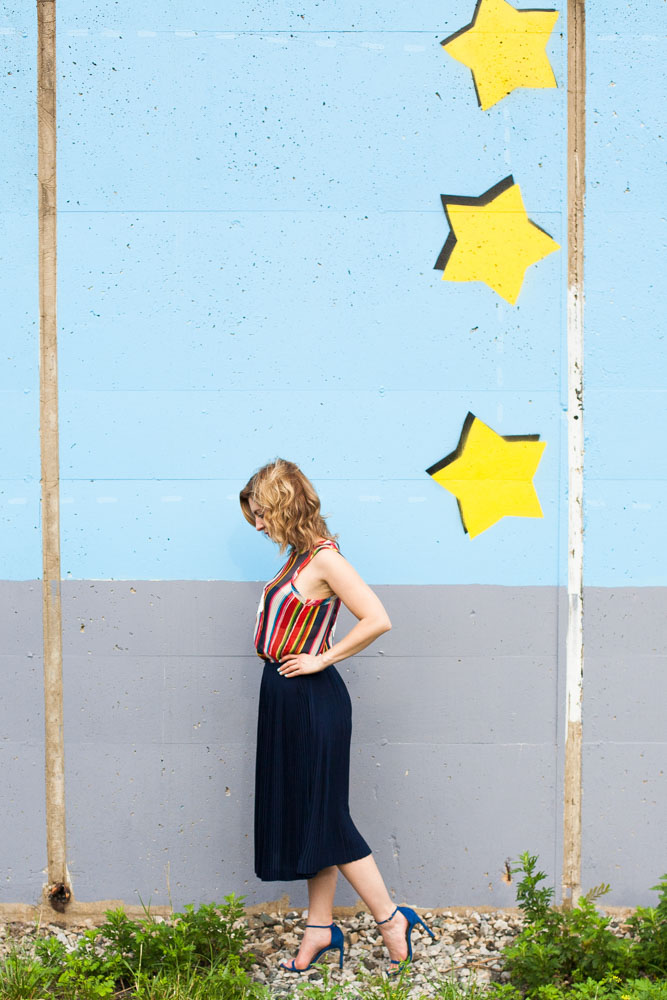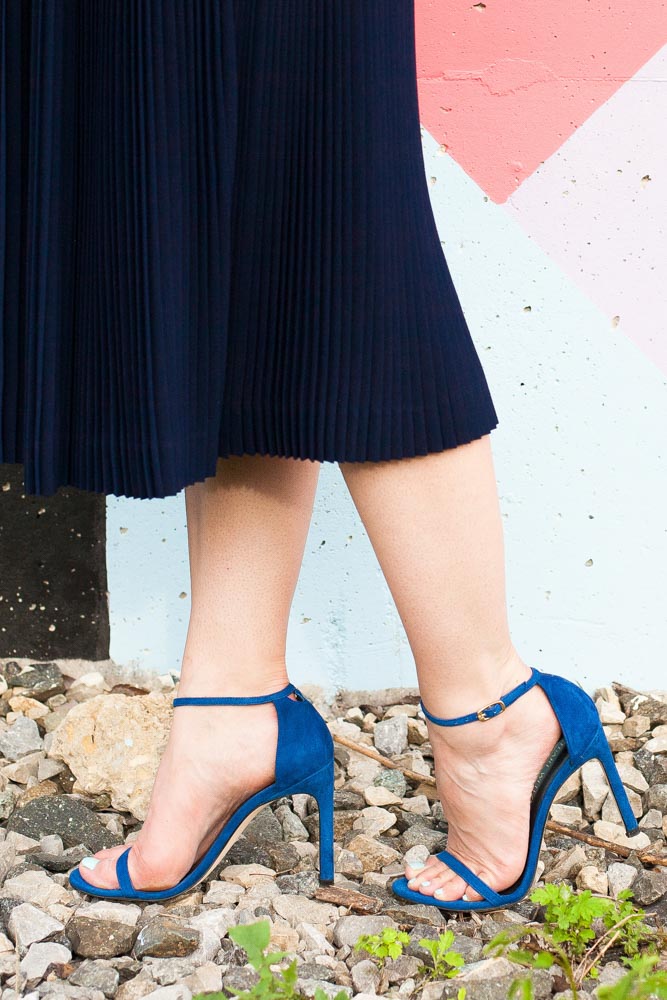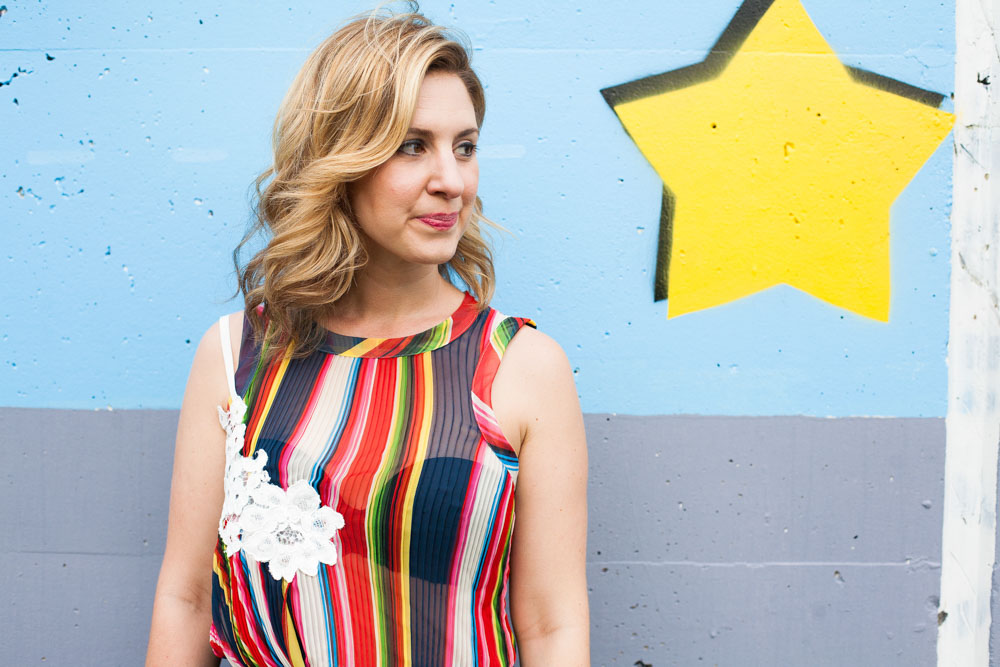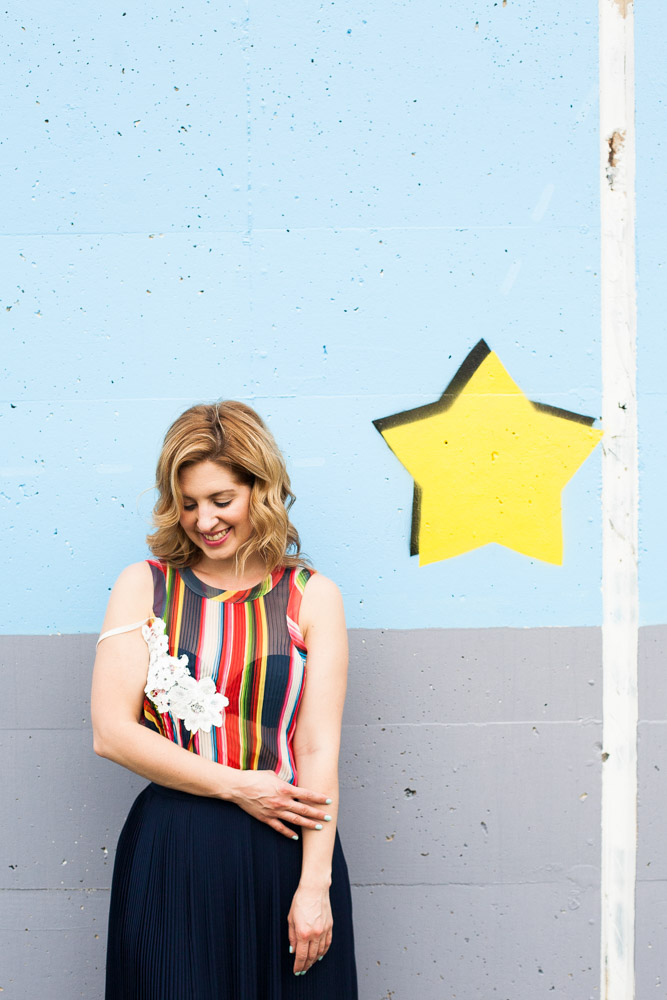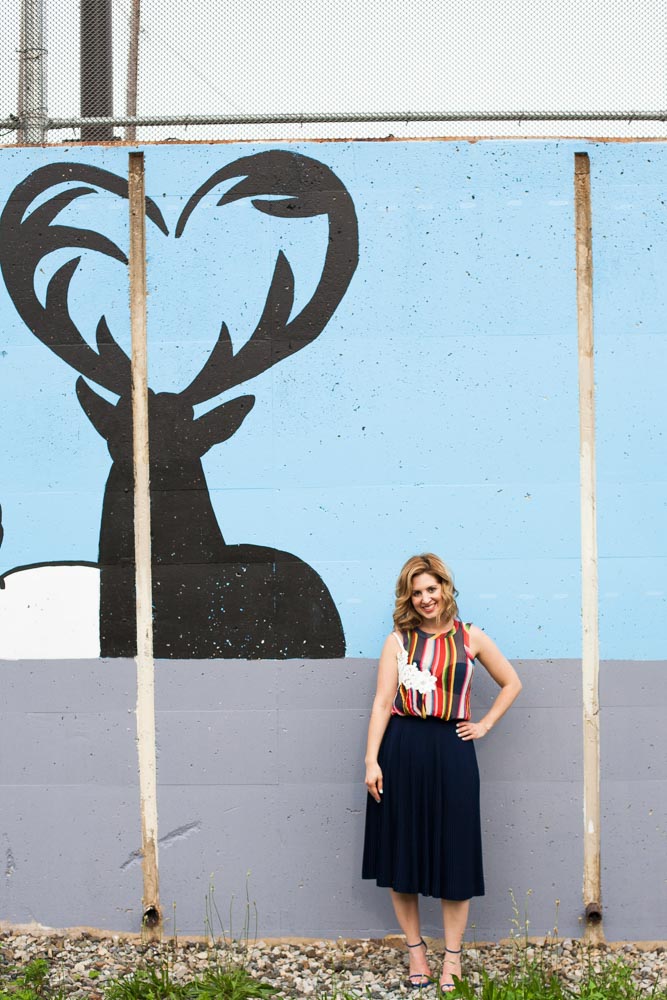 Shoes by Stuart Weitzman | top by Sacai | skirt by J. Crew
Like most followers of fashion I have seen Stuart Weitzman "nudist" sandals on celebs for many years. They are simple, elegant and flattering. That said, I never really understood why this shoe is everywhere.
I recently went to the Stuart Weitzman store in Columbus Circle when I was in New York City and spent some time learning about the brand's various shoe styles and trying on different versions of what I now think are amazing staples for any wardrobe. My conversion to Stuart Weitzman is not revolutionary, and if they had waited for my business to come along they wouldn't be in business, but now they have a new customer who wants to keep them going!
I want to share what I have learned about these sandals and why you will probably want them in your wardrobe too. BTW, this post is not sponsored, this is just my genuine lovefest and public service.
Stuart Weitzman 101
Stuart Weitzman shoes are simple and look good with everything! These shoes let your outfit do the talking and most of the time that is exactly what you want. They are delicately designed and look sophisticated.
These shoes are really comfortable. I kid you not. Now trekking through the weeds and rocks in NoMa was a little challenging, but that isn't really an occasion where one would normally wear these shoes.
There is a style for every woman, they come in multiple heel heights and heel widths!
Nudist – This pair is for the real walking in heels pro. The shoe that is the icon of their sandal line and the version you are probably most familiar with, coming in with a heel height at 4.5 inches.
Nudistsong – This is the version I am wearing in blue. I personally max out at 4 inches when it comes to a heel, so this version's heel height is 3.75 inches is the perfect shoe when I want to go out and be fancy. This version wouldn't be an all day shoe for me.
Naked – Easier to wear because it is lower, but still a delicate heel. Heel height is 2 3/4 inches.
Nunaked – I mean, I wasn't kidding when I said that they make this sandal is EVERY height, it's amazing! Heel height is 2.5 inches.
Nearly Nude – A newer style, with a wider heel, I think this is the shoe for DC and all city ladies who spend a lot of time commuting on foot. I definitely see this shoe in my future. Heel height is 3 inches.
Here is roundup of some of my favorite Stuart Weitzman sandals:
Photo Information: Photos by Anna Meyer. Mural by local, female artist Decoy – you know I love the woman power! Learn more about Decoy here and Pow! Wow! DC here.