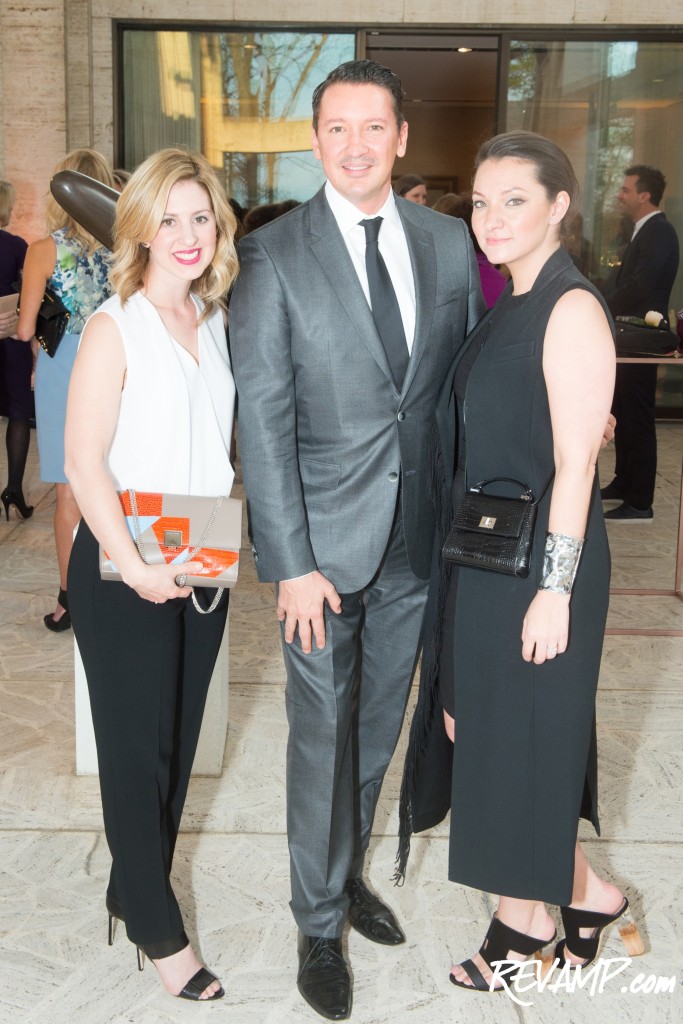 Dr. Gerrit Rützel, Hugo Boss Americas President & CEO; Anamaria Pavoni, Hugo Boss
Robbie Myers, ELLE Editor-in-Chief
The honorees with ELLE Editor-in-Chief Robbie Myers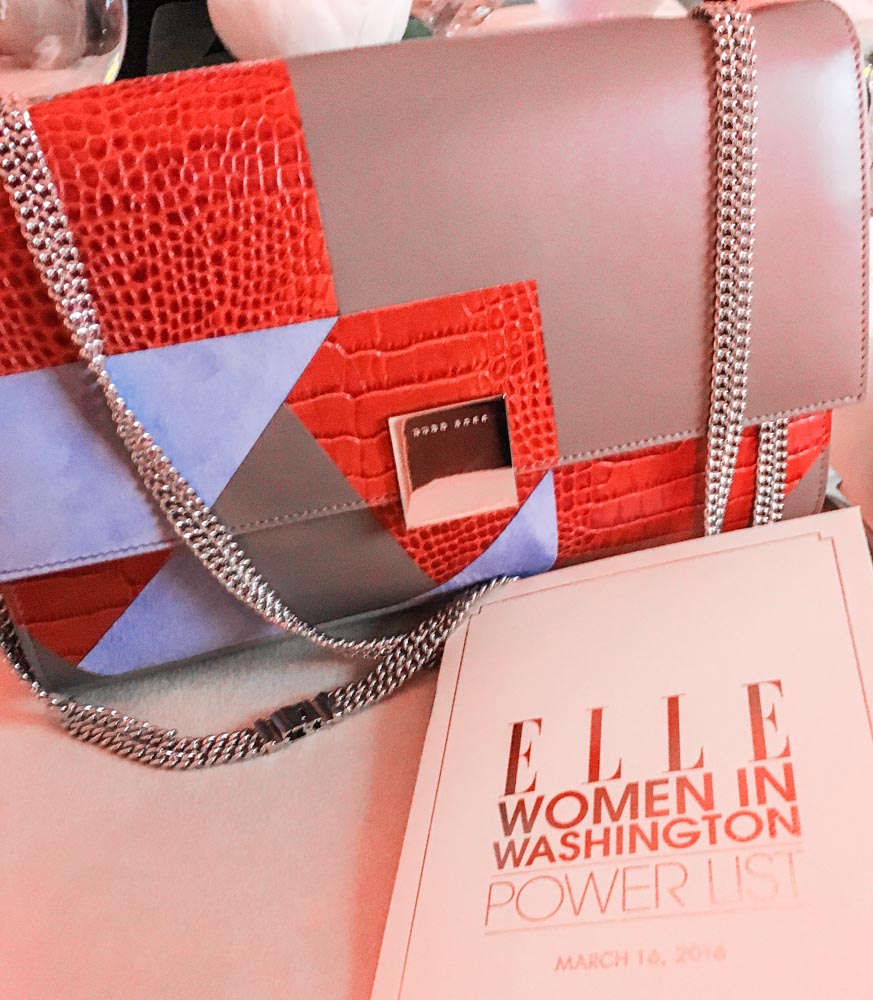 Handbag BOSS (c/o) (available at Hugo Boss CityCenterDC store; similar on their website here and here) silk top by BOSS (purchased at Hugo Boss CityCenterDC store; similar on their website here)
On Wednesday, March 16th, ELLE and Hugo Boss celebrated the magazine's sixth annual Women in Washington Power List. Women may still be underrepresented at the pinnacle of policymaking, but the list highlights those breaking through to help set the course for the country. And as I learned at the event, these leaders are doing it by blending style with their substance.
DC can feel outdated, too, when it comes to fashion. The magazine created an atmosphere where attendees felt comfortable taking risks and turning it out. I chose to go understated in my attire so that my handbag could be the focus of my outfit, but most women wore colors, textures, and made fashion forward choices for this evening.
My favorite fashion play was made by ELLE editor-in-chief Robbie Myers herself who slayed in white shoes (see photo above). Time for DC women and men to hip to the fact that white shoes can be worn anytime of year – gasp!
This year's honorees—featured in the April issue of ELLE—include Gina Adams, Senior Vice President for Government Affairs at FedEx; Jean Case, CEO of the Case Foundation; Karen Dunn, partner at Boies, Schiller & Flexner; Congresswoman Gabrielle Giffords, Founder of Americans for Responsible Solutions and former U.S. Representative for Arizona's 8th District; U.S. Attorney General Loretta Lynch, Congresswoman Cathy McMorris Rodgers, U.S. Representative for Washington's 5th District; Lisa Monaco, U.S. Homeland Security and Counterterrorism Advisor; Janet Murguía, President of the National Council of La Raza; Cecile Richards, President of the Planned Parenthood Federation of America; and Kristen Soltis Anderson, pollster, pundit, and author of The Selfie Vote.
A big thank you to BOSS for graciously outfitting me with a beautiful handbag from their spring 2016 collection.
Photo Information: Photos by Tony Powell and Daniel Swartz of Revamp.
w/ Hugo Boss and ELLE Teams
Mariella Trager; Sheila Johnson; Izette Folger; Susan Koch
Kimball Stroud; Missy Edwards; Lisa Barclay