These convention attendees were fueled with Republican spirit getting ready for candidate Donald Trump to take the stage on Thursday night.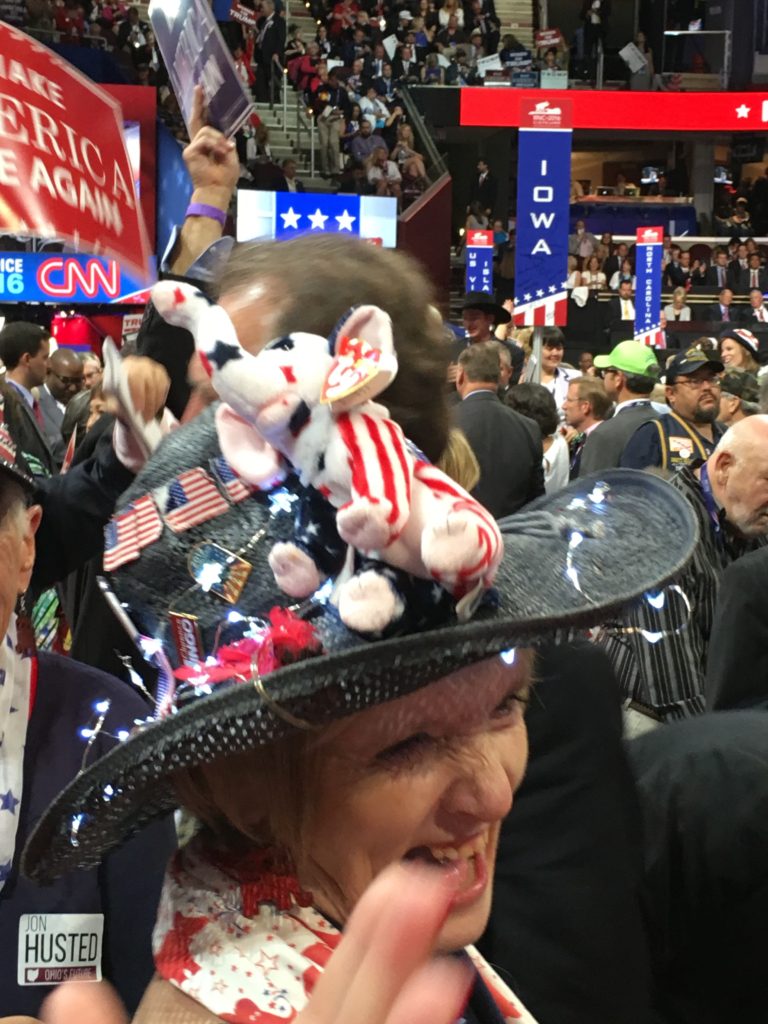 A first time for everything, this woman outfits herself with a Beanie Baby…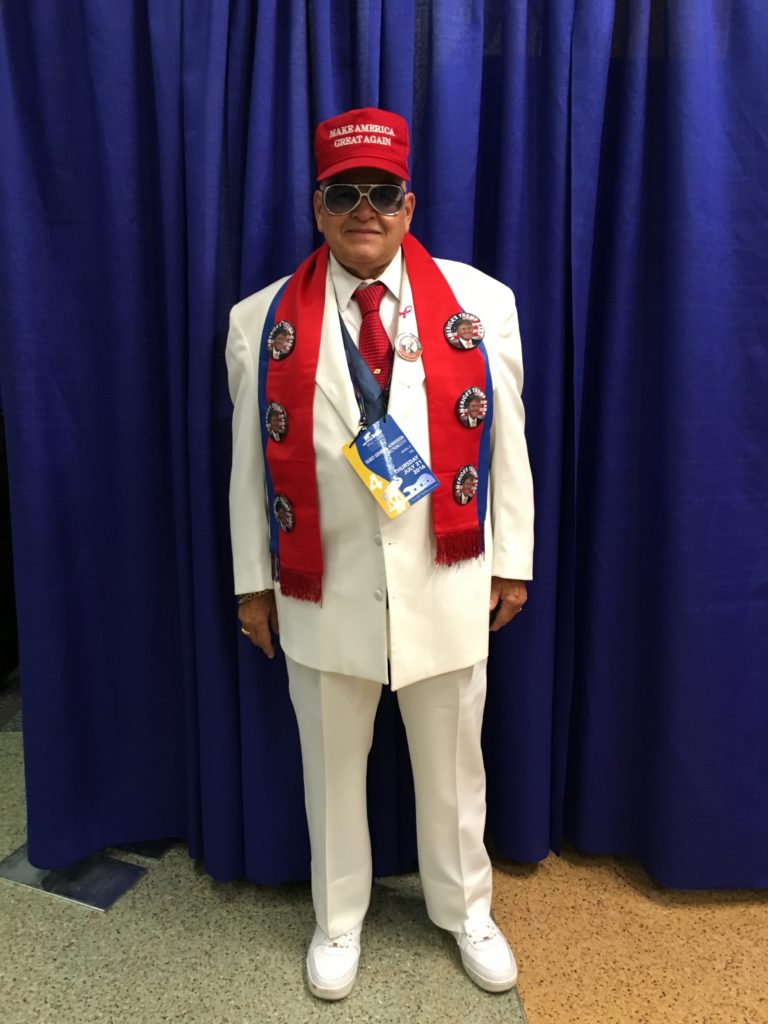 Fred Jenkins has a "Donald Trump for President" uniform.  He wears this to all Trump rallies in his home state of Pennsylvania and now to the Republican Convention.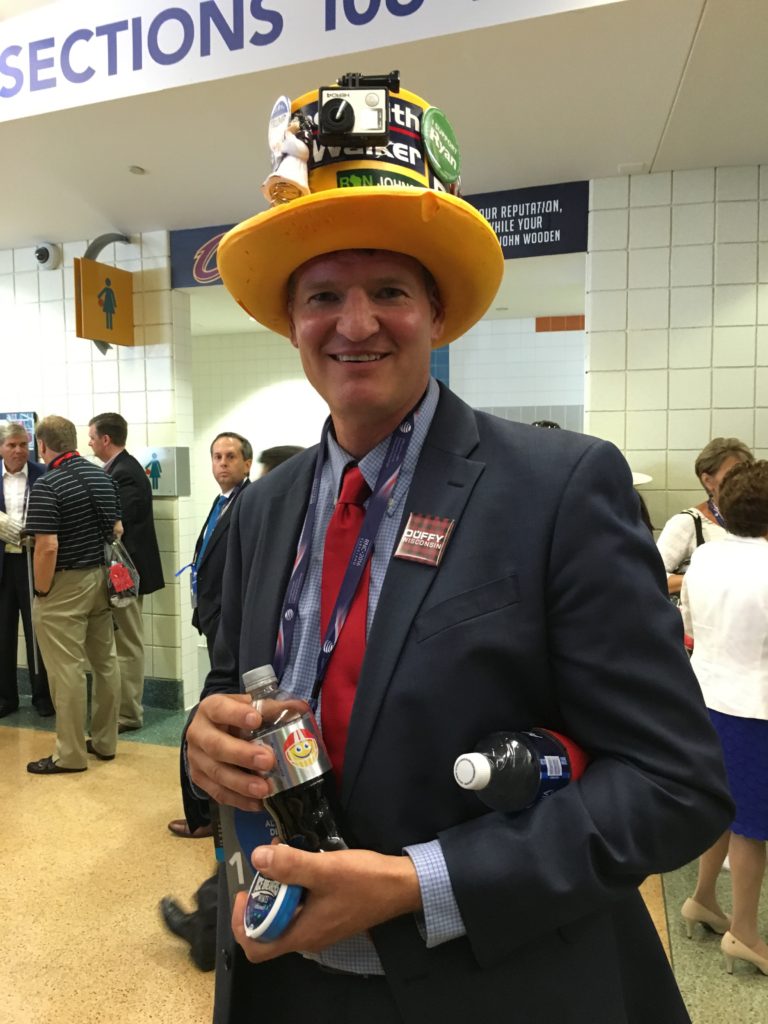 Delegate from Wisconsin Jim Miller wears a GoPro on his hat to film his experience at the RNC.  He told me that he is not sure where and when the footage will debut.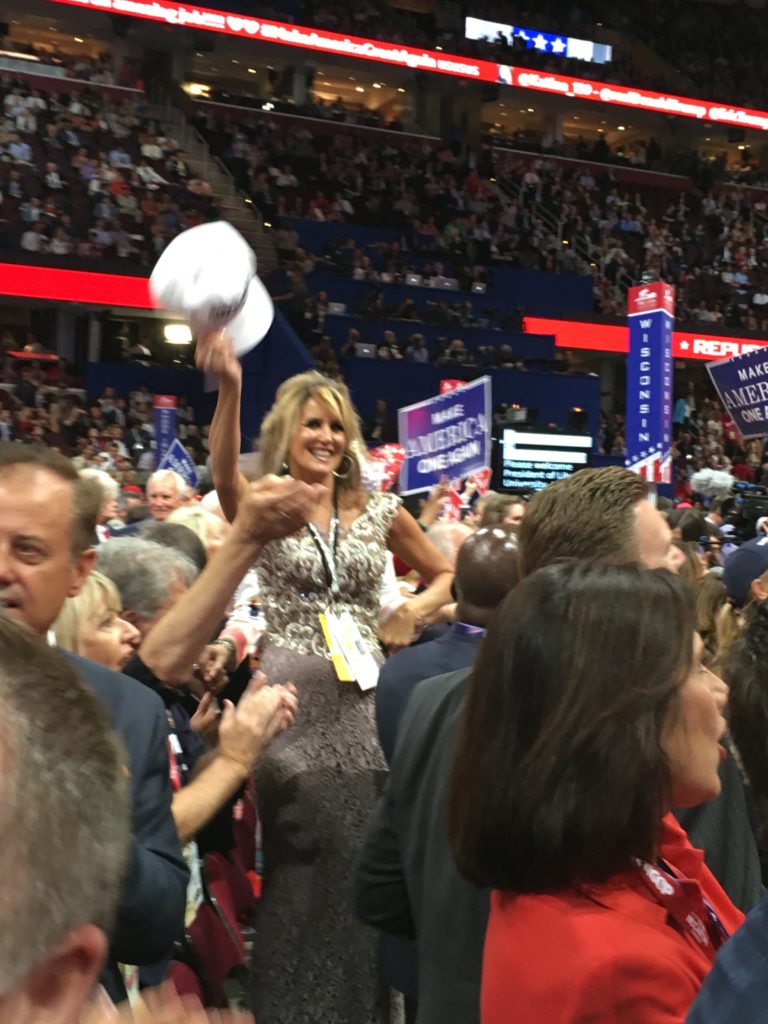 Ready for the Miss USA formal wear competition, this California delegate takes her Trump pageantry seriously.
A "super" effort from a Trump supporter.  There is no question who she supports.